10 WAYS TO MAKE YOUR HOME FEEL MORE LUXURIOUS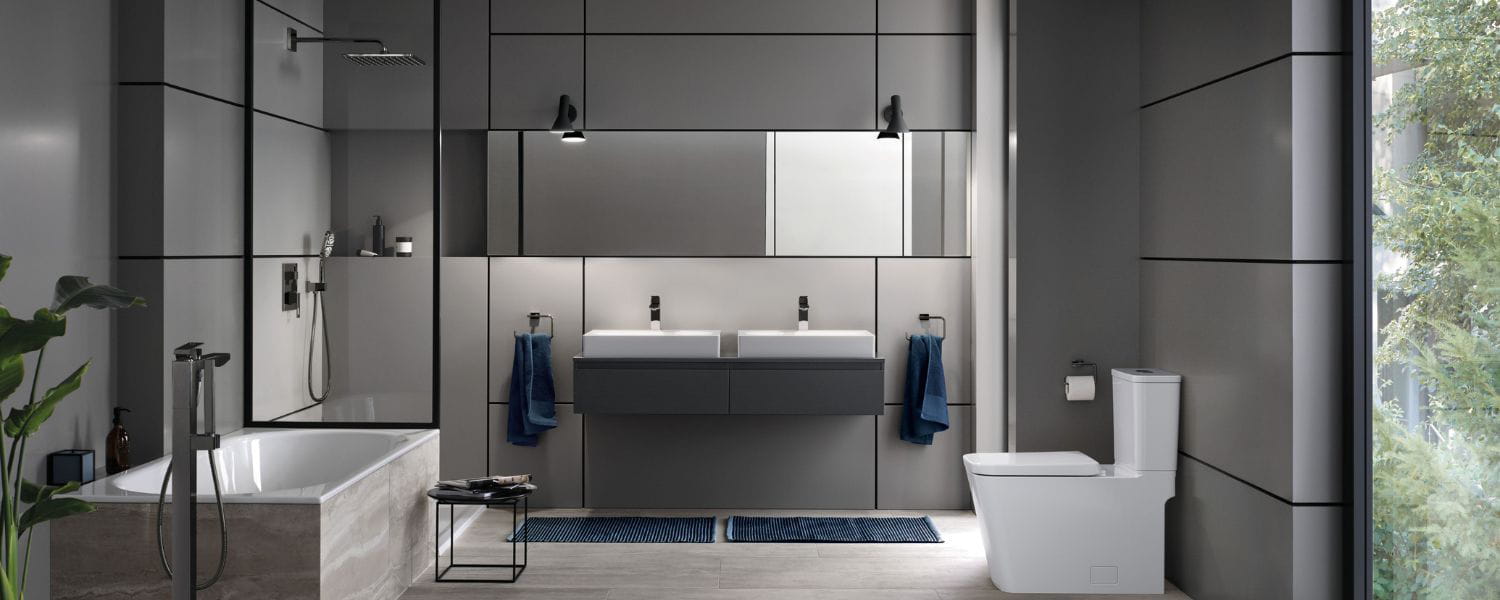 Your home is your sanctuary and adding touches of luxury throughout not only elevates the design, but also enhances your personalized comfort. Read on to learn 10 ways to make your home feel more luxurious so you can feel your best in your space.
1. Incorporate Metallic Touches
Like gold jewelry brings elegance to an outfit, metallic accents are easy ways to add opulence and luxe to a home. With gold finishes shifting from a popular trend to a timeless necessity, gold faucets and accessories in the kitchen and bathroom become jewels of the home without eliminating comfort or functionality. GROHE's Brushed Cool Sunrise finish uses cool undertones and a brushed coating for a contemporary take on the traditional brass finish. Crafted with GROHE's PVD Technology, the faucets and fixtures are topped with a durable, more scratch resistant coating so you can add luxury to your space without compromising on practicality.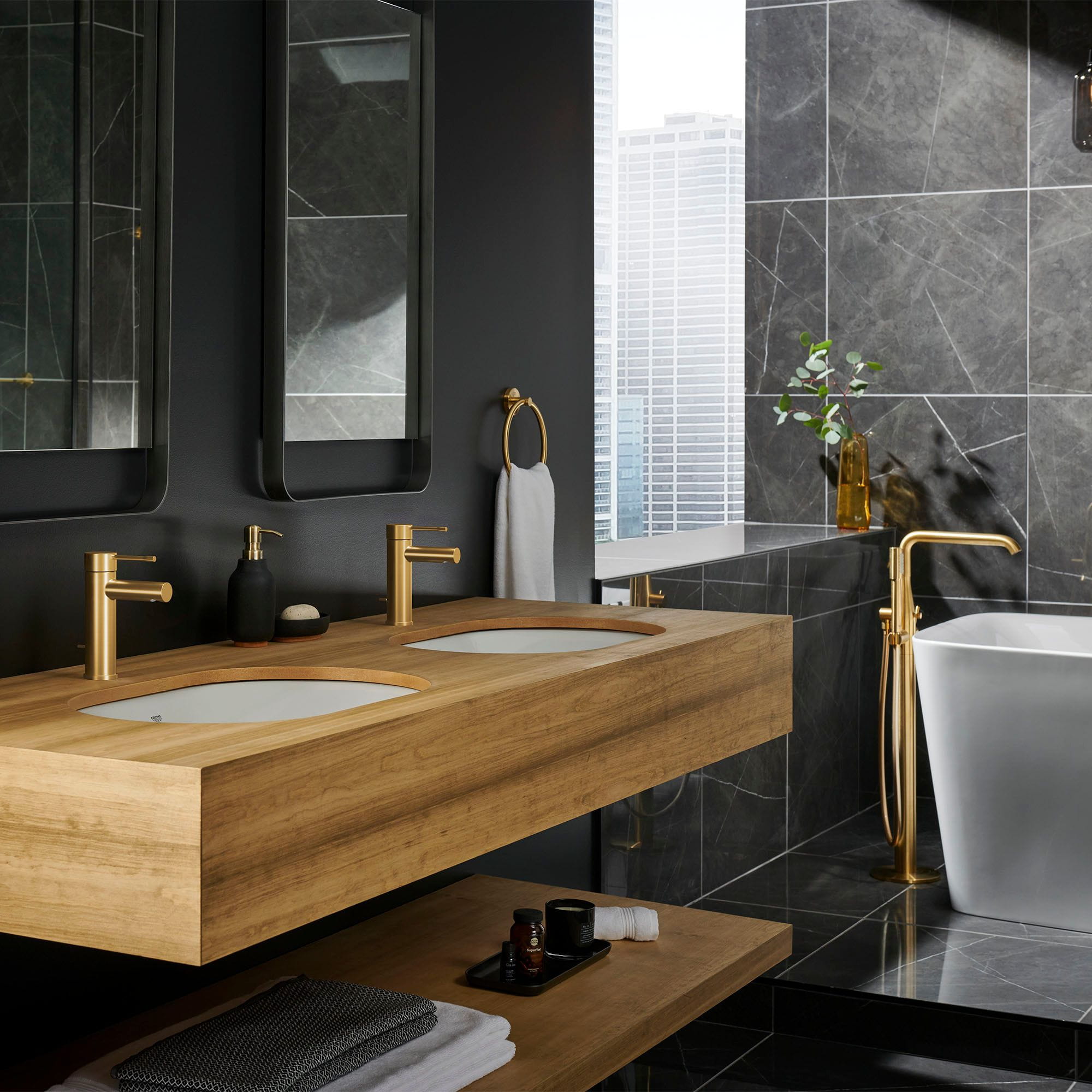 2. Create a Minimalist Design
Less is always more when it comes to contemporary luxury, which is why minimalist design features are essential to making your home feel more sumptuous. The smooth, simplistic curves of contemporary fixtures create a spa-like environment that transforms your bathroom into a personal sanctuary. For quintessential minimalist bathroom fixtures, explore GROHE's
Essence Bathroom Collection
to achieve clean lines and precise craftsmanship that allow you to find pure bliss in your own home.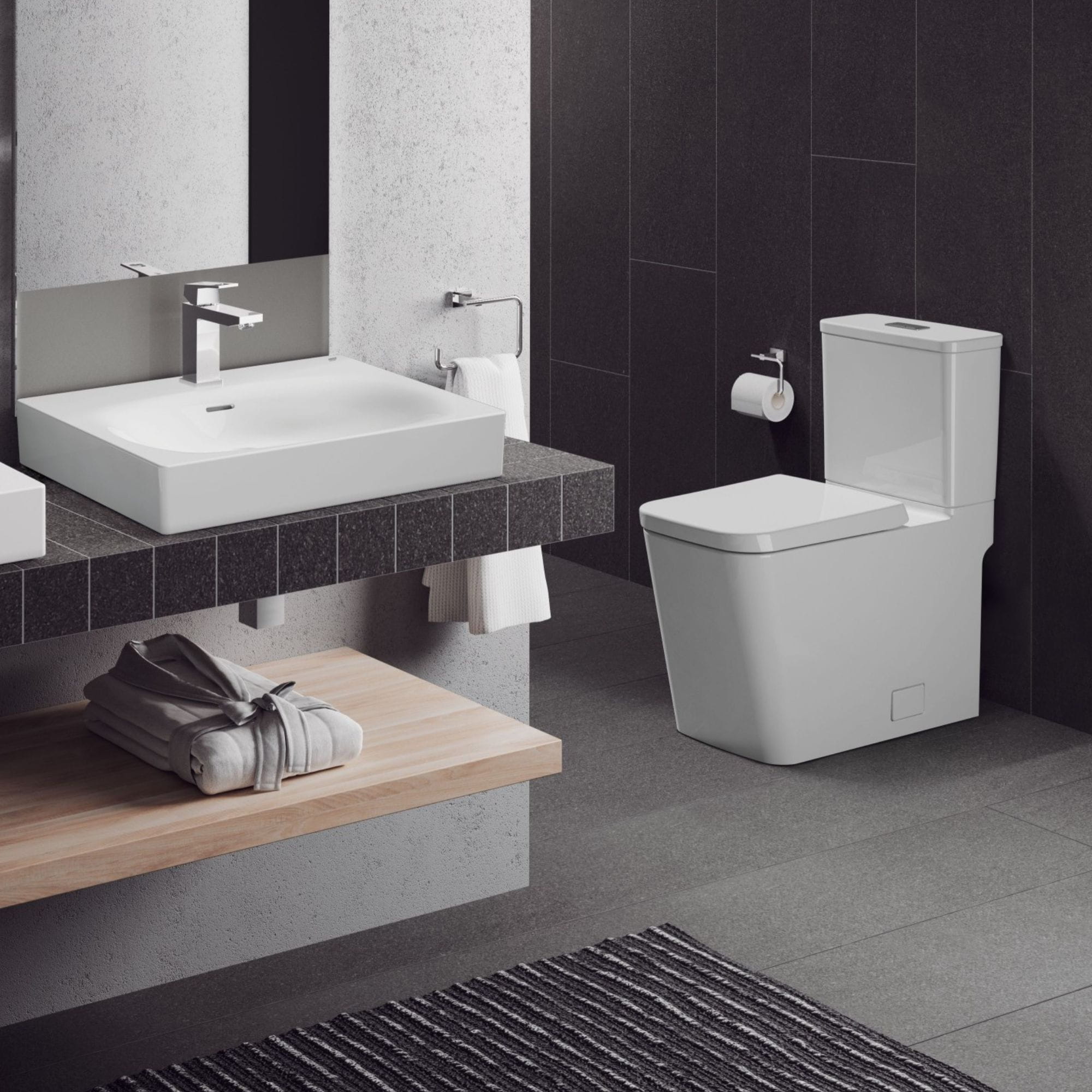 3. Invest in Quality Craftsmanship
The feeling of luxury goes beyond the aesthetics of a home. Quality craftsmanship in everything from your furniture to your fixtures not only elevates your designs, but also the performance of your spaces. GROHE prides itself on our premium European craftsmanship and places it at the forefront of our designs so that you can feel the difference in quality with a single touch. The precise detailing and top-tier mechanics of our products stand up to everyday wear and tear for lasting beauty and impress guests with their seamless functionality to enhance the feeling of luxury in your home.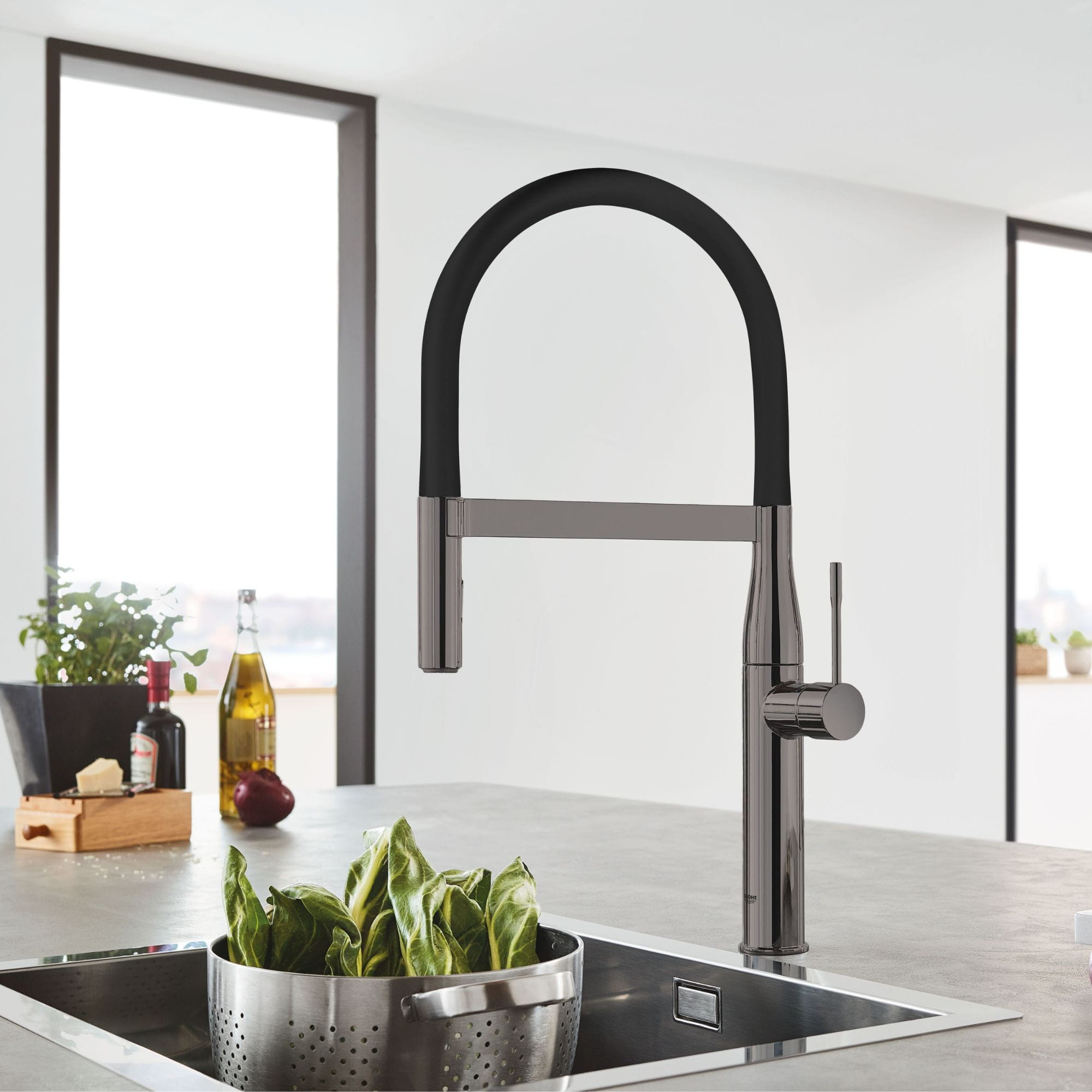 4.
Install a Semi-Pro Kitchen Faucet
The kitchen is the heart of the home and deserves to be infused with functional luxury to create a beautiful, but efficient space. Enter a Semi-Pro Kitchen Faucet. With its high-arc silhouette that stands out amongst expansive kitchen islands and cabinetry, along with its multi-function design that features a pull-down spout and dual-spray options, these chef-grade kitchen faucets unleash culinary excellence while making a luxurious statement in your kitchen space. Explore GROHE's Semi-Pro Kitchen Faucets HERE.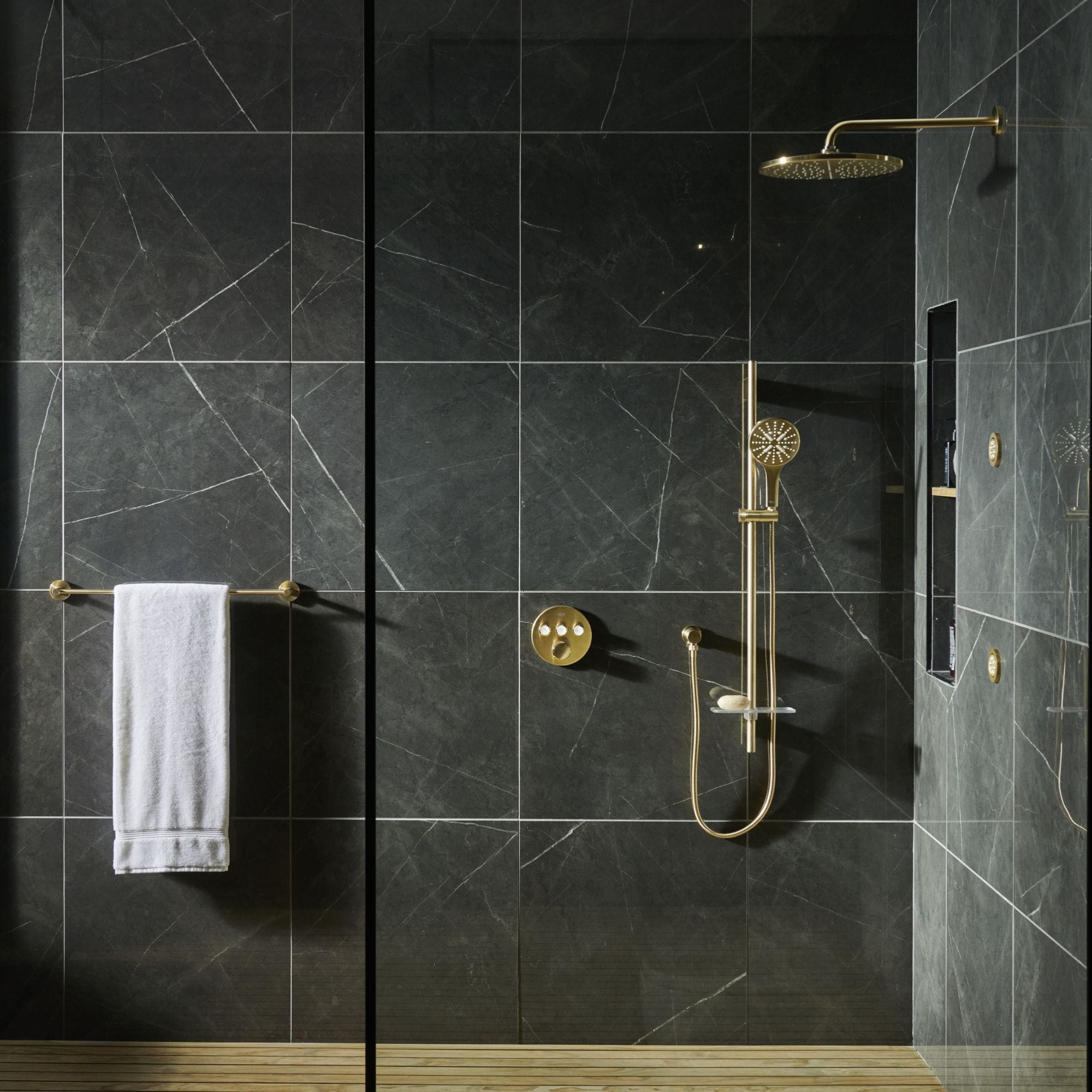 5. Wet Rooms and Walk-In Showers
A trend that has taken off to become a must-have feature for homeowners and designers alike, wet rooms and walk-in showers immediately transform your bathroom into a high-end space inspired by the world's top spas and hotels. Creating an open concept space with an airy aesthetic, contemporary homes can upgrade their walk-in showers and wet rooms with sleek shower fixtures like GROHE's
Rainshower Aqua Body Sprays
,
Rainshower SmartActive Hand Shower
, and
Rainshower Mono 310 Shower Heads
for full body relaxation. Learn more about how to design a luxury shower
HERE
.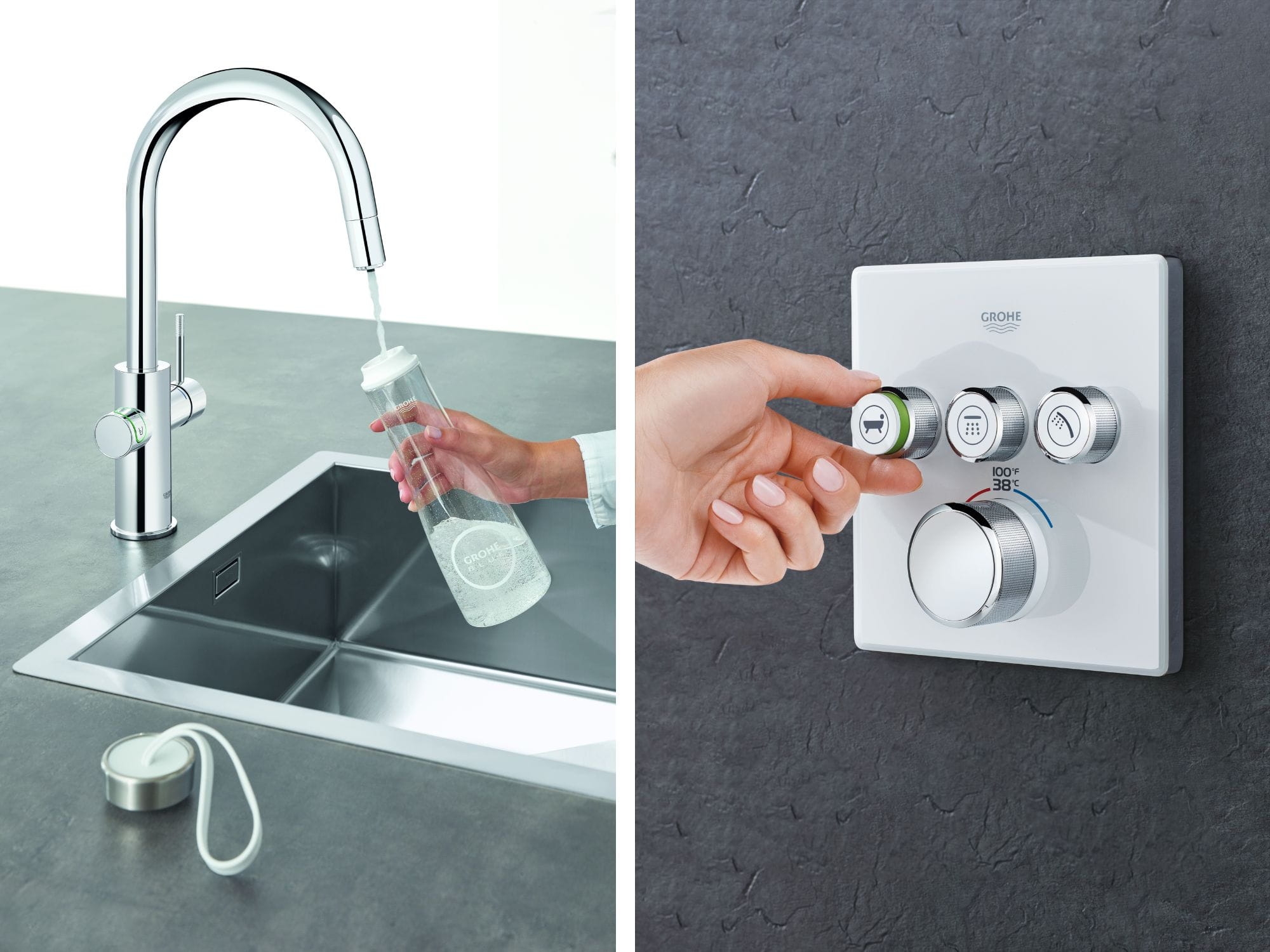 6. Smart Home Technology
Offering efficiency and personalized comfort, technology is an essential component to a luxury home. From thermostats to automated window blinds and lighting systems, smart home technology can be incorporated into every room to add convenience for your family and dazzle guests with its innovations.
GROHE works hard to stay ahead of the curve with its water technologies, helping you craft a home that is sustainable, efficient, and customized to your needs. Our
SmartControl Shower Systems
offer personalized settings that can be adjusted with the push and turn of a button for the ultimate shower experience, while our
GROHE Blue Chilled & Sparkling 2.0 Kitchen Faucet
provides access to filtered, sparkling water straight from the tap. Learn more about how to upgrade your home with GROHE technology
HERE
.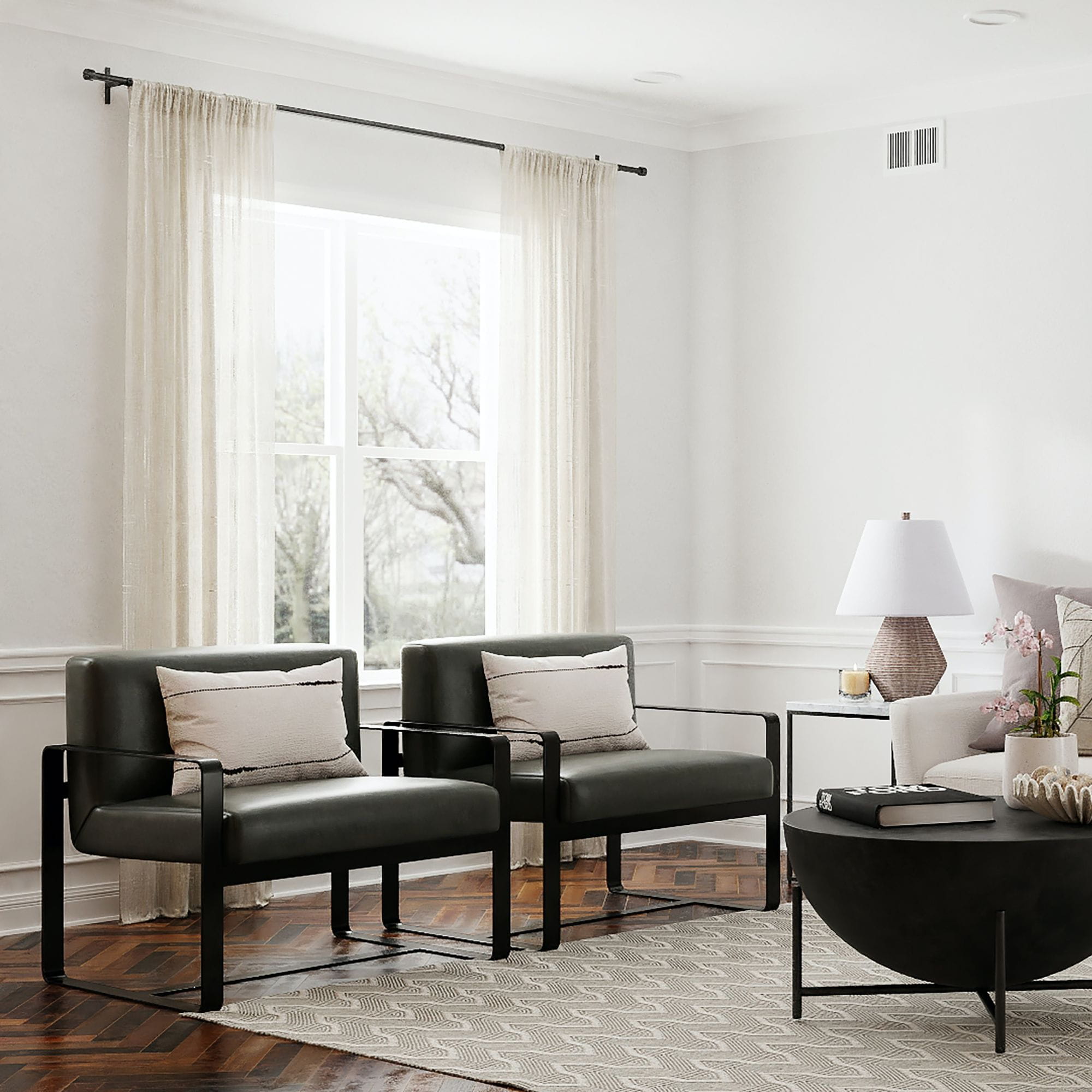 7. Dress Your Windows
A key feature of a luxurious home is high ceilings, but unfortunately, it's a feature that can only be achieved with a home renovation. To create the illusion of height, dress your windows by hanging drapery as close to the ceiling as possible to draw the eye up and give the appearance of a loftier space. Use sheer curtains to help soften the light that comes in and add an airy texture that doesn't weigh down the space.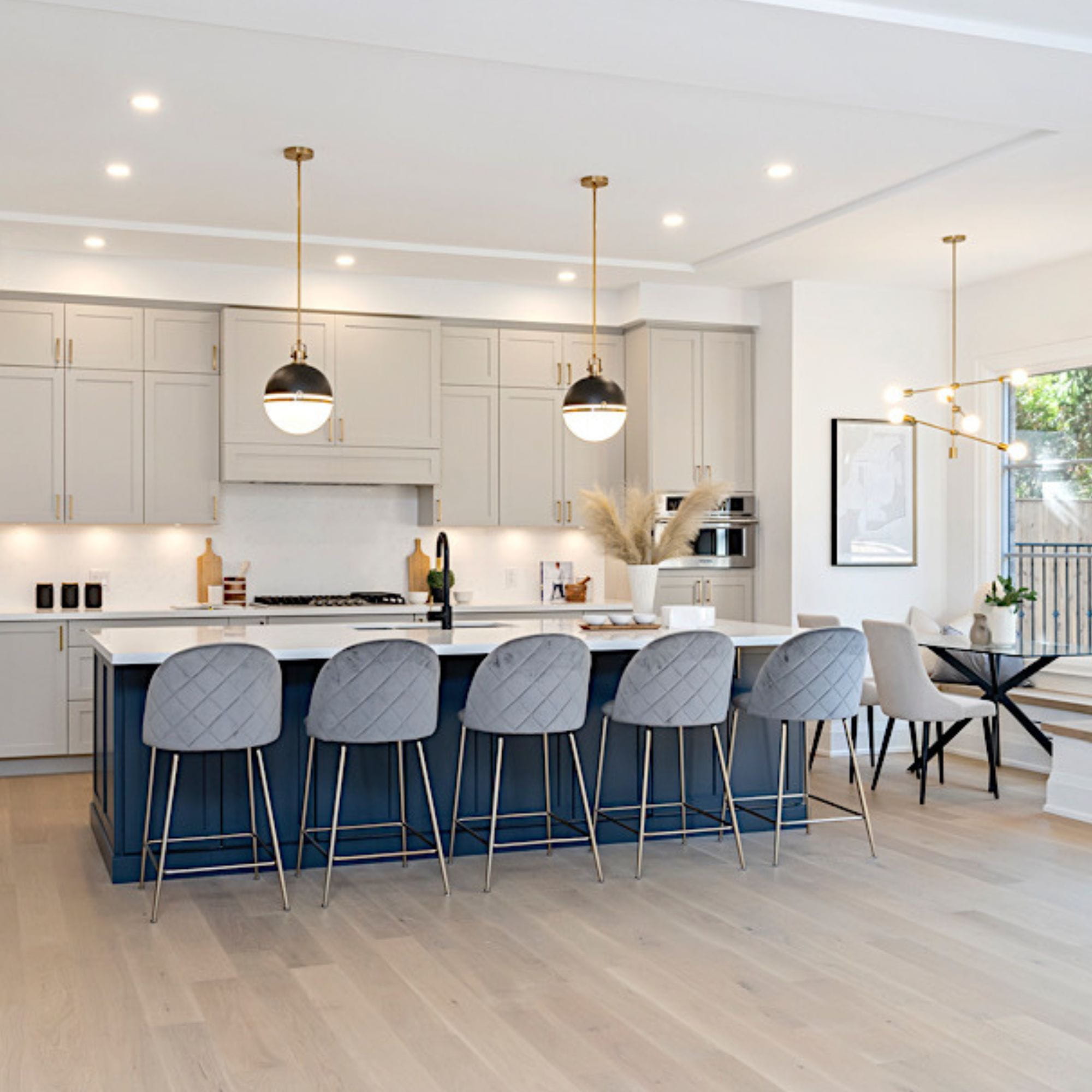 8. Update Your Lighting Fixtures
Lighting is essential to creating a bright, open home, especially when working with smaller spaces that have minimal natural light. For a home that spews luxury, aim to balance both ambient and accent lighting with overhead potlights, lamps, and sconces, while also featuring statement lighting fixtures like chandeliers and bold pendant lights to add drama and grandeur to the space.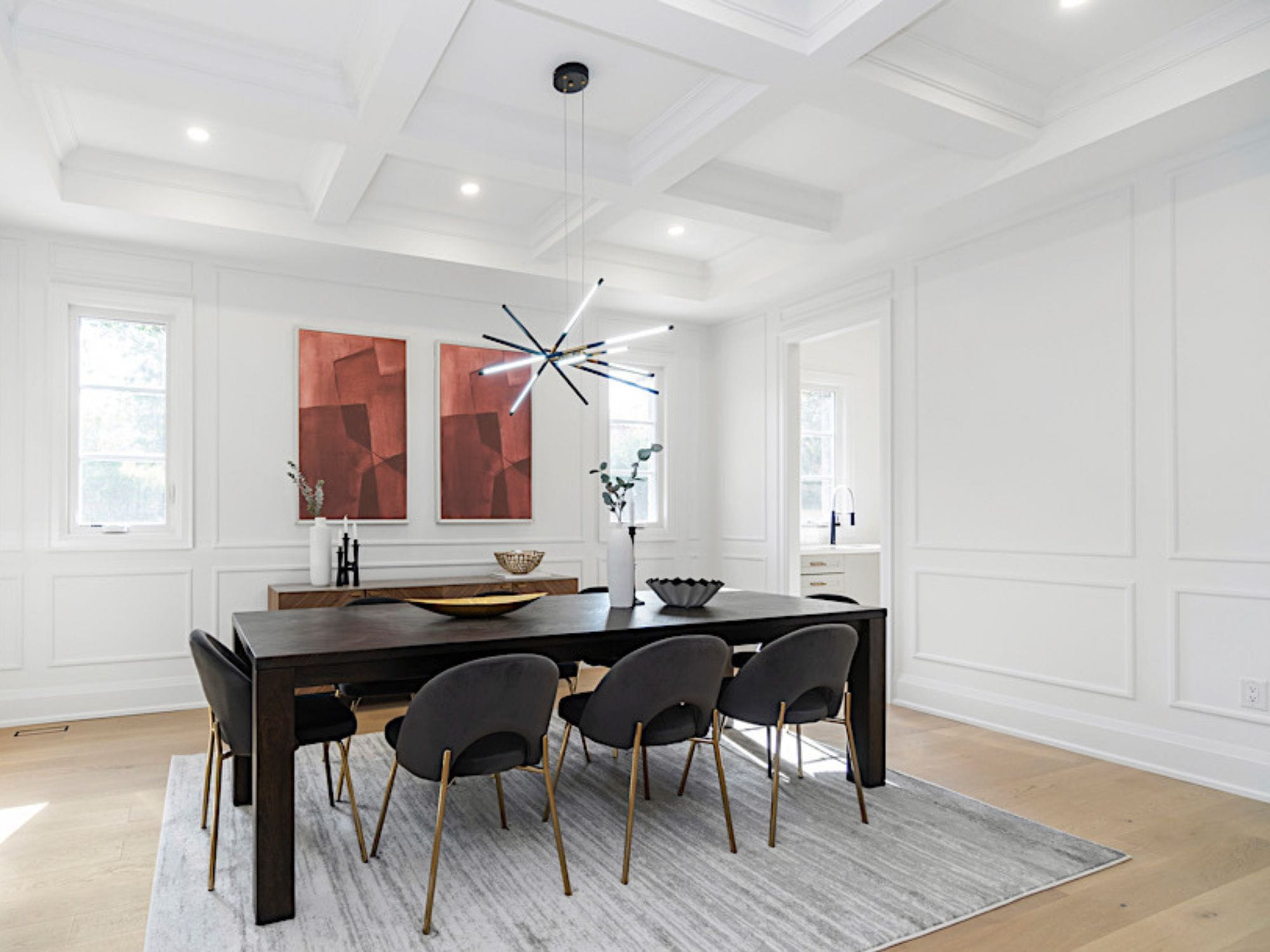 9. Add Architectural Interest to Blank Walls
Architectural details add an intricate dimension that immediately infuses an element of luxury to a space. To help bring interest to blank walls while introducing a sense of gravitas, consider the use of moulding, slat walls, tiled walls, and wall art to elevate the room as opposed to paint and wallpaper that can darken or clutter a design.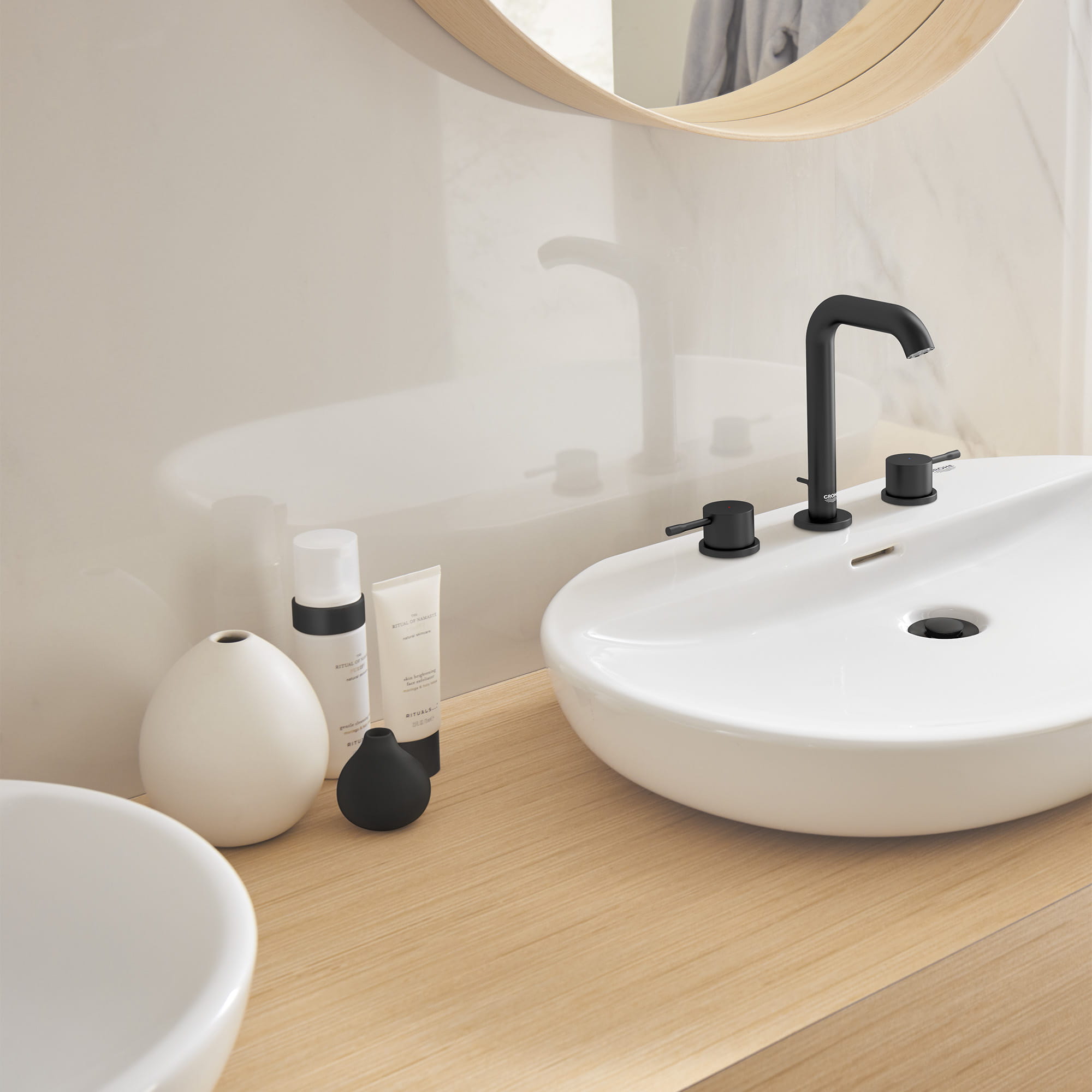 10. Elevate with Scents
Scented candles, incense, and diffusers can quickly add a luxurious flair to your home, emulating the scents we associate with high-end hotels, stores, restaurants, and spas. To make your home feel lusher, choose candles, oil blends, soaps, and other scents that focus on citrus, floral, and wood notes.