GROHE Blue Kitchen Faucets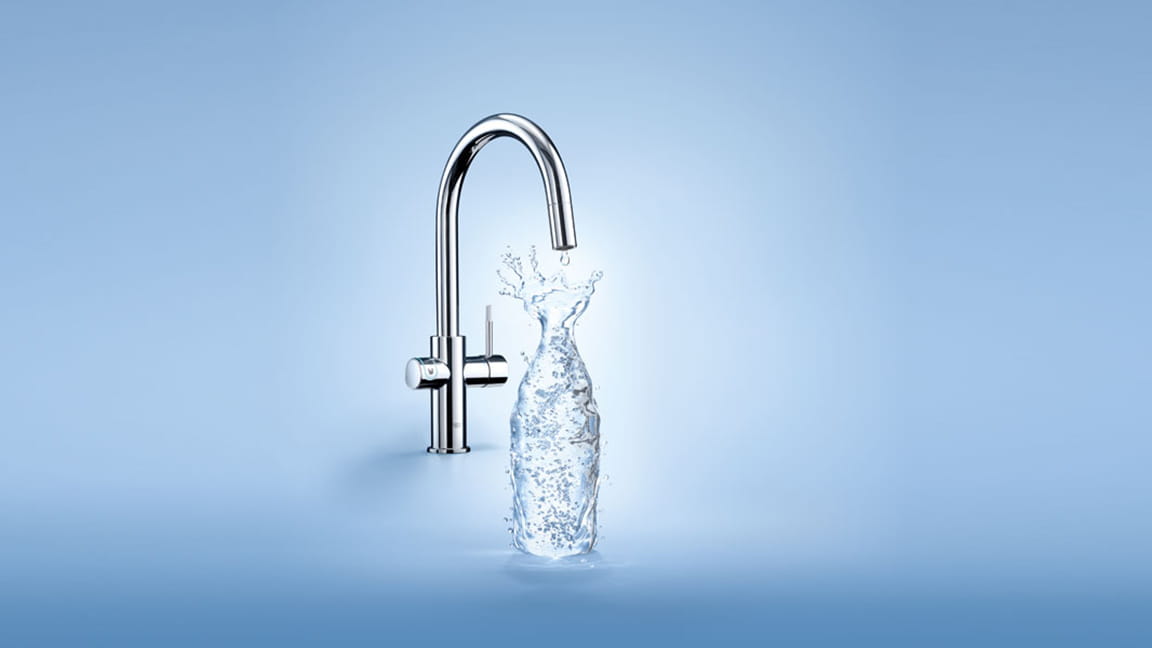 GROHE Water SYSTems
Instant Refreshment
Filtered and fresh, cool, still, or sparkling water. It's your choice with GROHE Blue® Water Systems. Instant access to great-tasting water from the convenience of your kitchen faucet whenever you want it – 24 hours a day, 7 days a week.
More Taste
GROHE Blue® water systems feature a revolutionary high-performance filter that removes the impurities that affect the taste and odour of ordinary tap water.
Cool Technology
Turning ordinary tap water into pure refreshment is made possible by GROHE's advanced technology and innovation. GROHE Blue® Pure and GROHE Blue® Chilled & Sparkling filters water and cools it to the perfect drinking temperature directly from the faucet. GROHE Blue® Chilled+Sparkling serves you still, lightly sparkling or full sparkling water.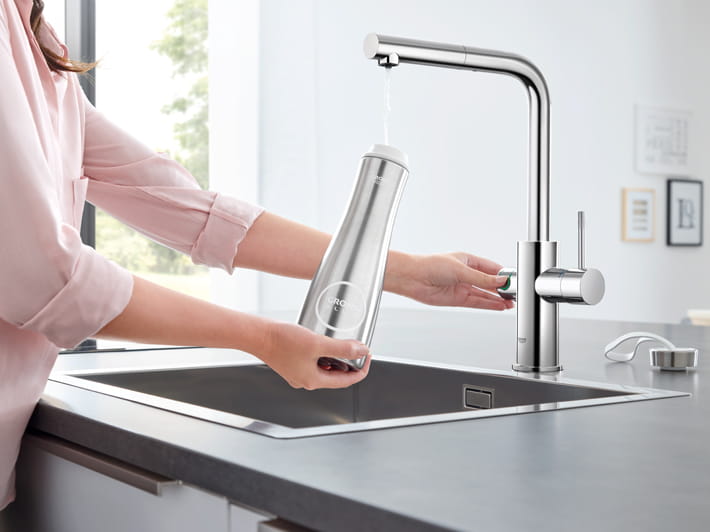 FILTERED, CHILLED AND SPARKLING
GROHE Blue® combines outstanding design and innovative technology. A high-performance filter, cooler and carbonator deliver a pure taste experience – just as easily as using a standard kitchen faucet.
The temperature and intensity of the water flow are regulated using the faucet's operating lever, while the left rotary knob with integrated LED display regulates the carbonic-acid content of the filtered and chilled water.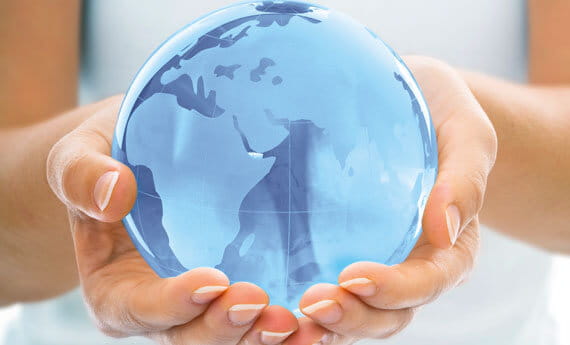 Less EnVIRONMENTAL IMPACT
GROHE Blue® Pure and GROHE Blue® Chilled & Sparkling combine convenience and a healthy lifestyle in one environmentally-conscious package. Compared to the pollution and energy consumption caused by filling and transporting bottled mineral water, filtering tap water has a negligible environmental impact.
GROHE Blue® products save resources and money, since seven litres of water are needed to put just one litre of bottled water on a supermarket shelf. Energy is also saved, as heavy bottles no longer need to be carried home and time and resources spent recycling them.