EXPERIENCE TECHNOLOGICALLY SOPHISTICATED SHOWER FAUCETS
GROHE brings perfection to the shower with thoughtfully engineered shower systems that provide enhancements and features for an upgraded experience. Innovations in showering that are unheard of with expertly crafted designs styled to look beautiful in any home. Rejuvenate and relax with your choice of spray patterns - we've thought of everything you could ever want in a shower. GROHE's line of innovative shower systems set us apart from the competition with an unparalleled showering experience.
EASY SHOWER UPGRADES
I am looking to upgrade my shower with easy fixes to enhance my outdated shower fixtures. Looking for a do it yourself shower installation where I don't need to be an expert plumber to install.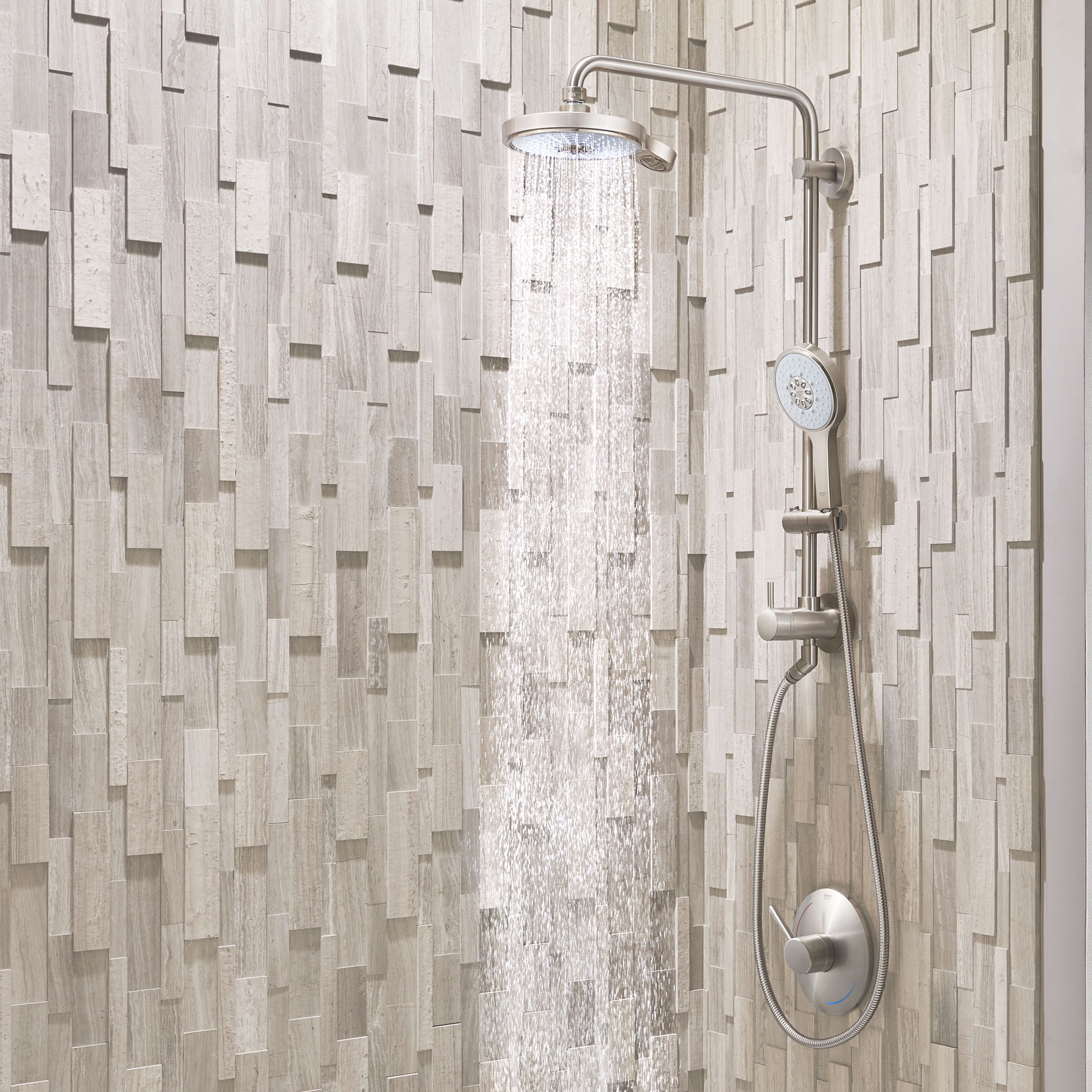 UPDATE YOUR SHOWER WITHOUT TEARING DOWN WALLS
I am looking to update my shower, but do not want to do significant renovations including tearing down walls or hiring a professional. Off-the-shelf options are great alternatives without having the expense of updating your home plumbing.
REMODEL MY SHOWER
I am looking to remodel my shower and need to start from scratch. You can pick from a full shower system which includes everything you need out of the
box and opt to choose add-ons, or build your own shower system.


First: Choose your shower outlets (showerheads, hand showers, body sprays)
Second: Choose your mixing valve (SmartControl, Grohtherm 2-Hand Thermostatic Trims) with the associated rough valve.
Third: Choose your additional accessories (shower arm, shower hose, slide bar, soap dish, etc.)
INNOVATIVE & BEAUTIFULLY
DESIGNED SHOWER SYSTEMS
VALUE PROPOSITIONS
Introducing Moments of Truth by GROHE.
Ongoing investment in research and development allows us to turn world-leading technologies for bathrooms and kitchens into reality. Our products have been created to last a lifetime, to be both easy and intuitive to operate and to make the use of water a pleasure.

THERMOSTATIC SHOWER
& BATH FAUCETS
Our revolutionary thermostats ensure that hot and cold water will touch your skin in exactly the proportions you desire.
CONCEALED VS. EXPOSED SHOWERS
See the difference of selecting a concealed shower or exposed shower. GROHE offers an assortment of shower options to fit any need.