10 Tips For Upgrading Your Kitchen And Bathroom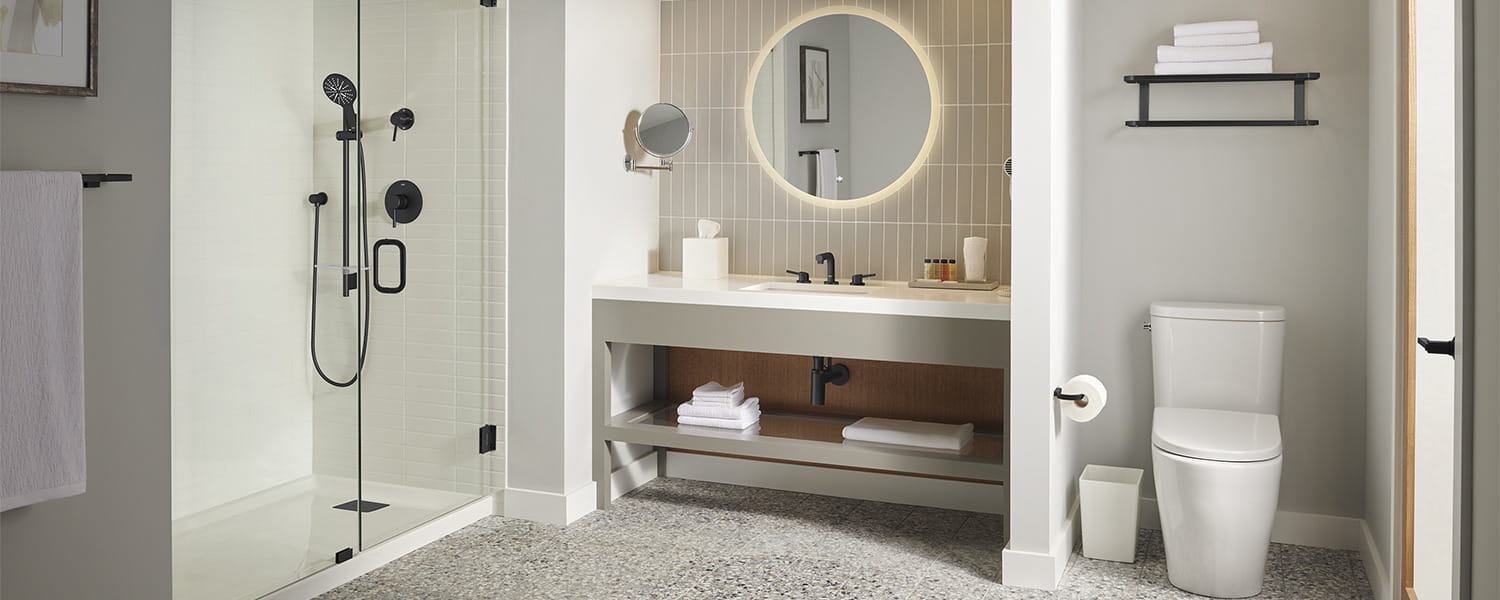 Whether you are the master of entertaining or seek tranquility and relaxation, everyone's home should meet their personal needs and desires. Looking to transform your dated and nonfunctional space into the contemporary home of your dreams? Follow our top 10 tips for upgrading your kitchen and bathroom so you can rejuvenate your home with ease.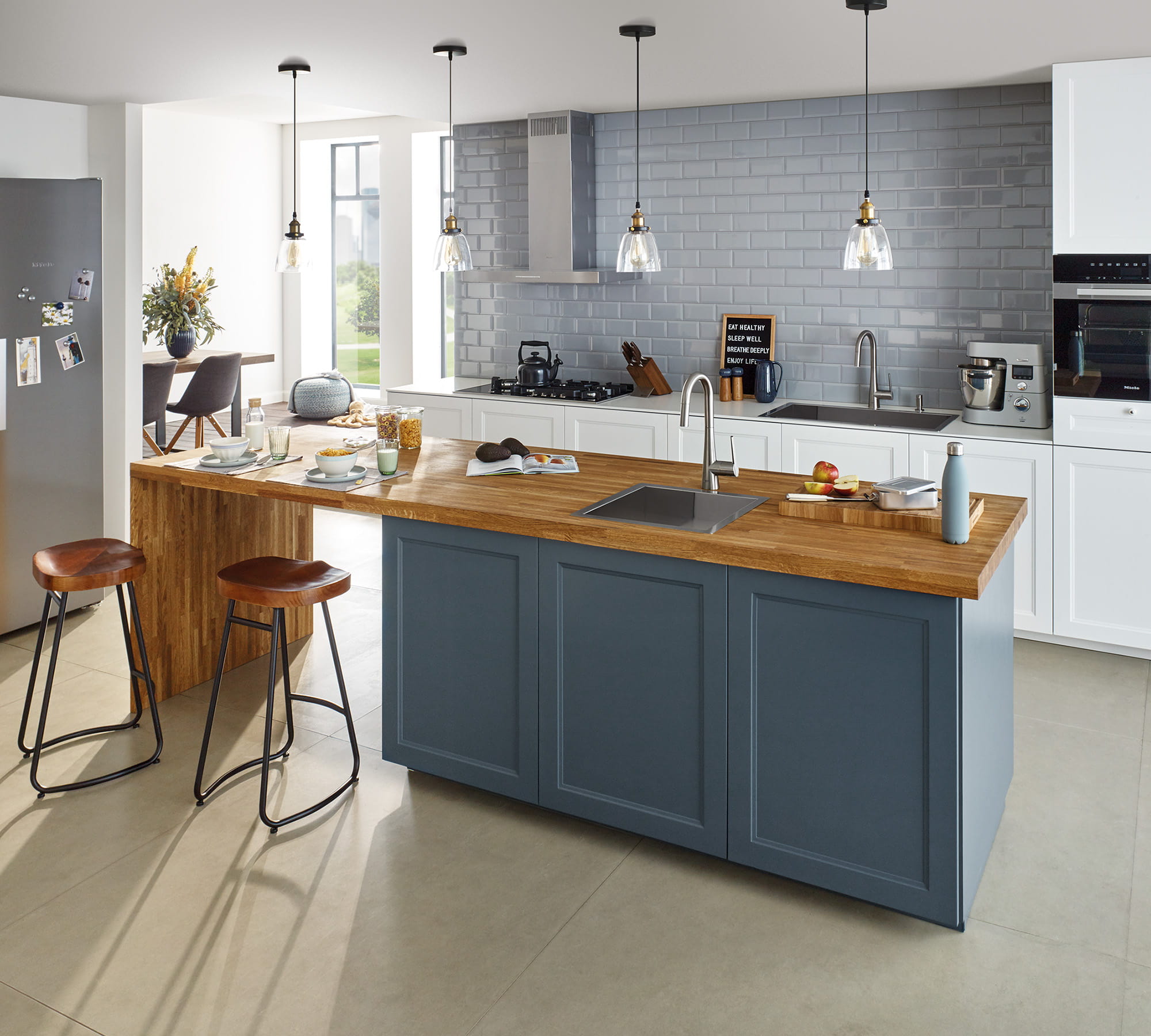 1. Change The Layout
Perfecting the layout of a kitchen or bathroom is more than just traffic control. With considerate placement of appliances, fixtures, storage, seating, and more, you can craft a floor plan that encourages positivity and productivity while maximizing your space. In the kitchen, ensure your refrigerator is placed further away from the stove and sink area so that anyone looking for a drink or snack doesn't interfere with the cooking area - a must for those who love to entertain! If you are working with a small bathroom, consider placing your sink, toilet, and tub/shower along the same wall to increase floor space and save on labour costs.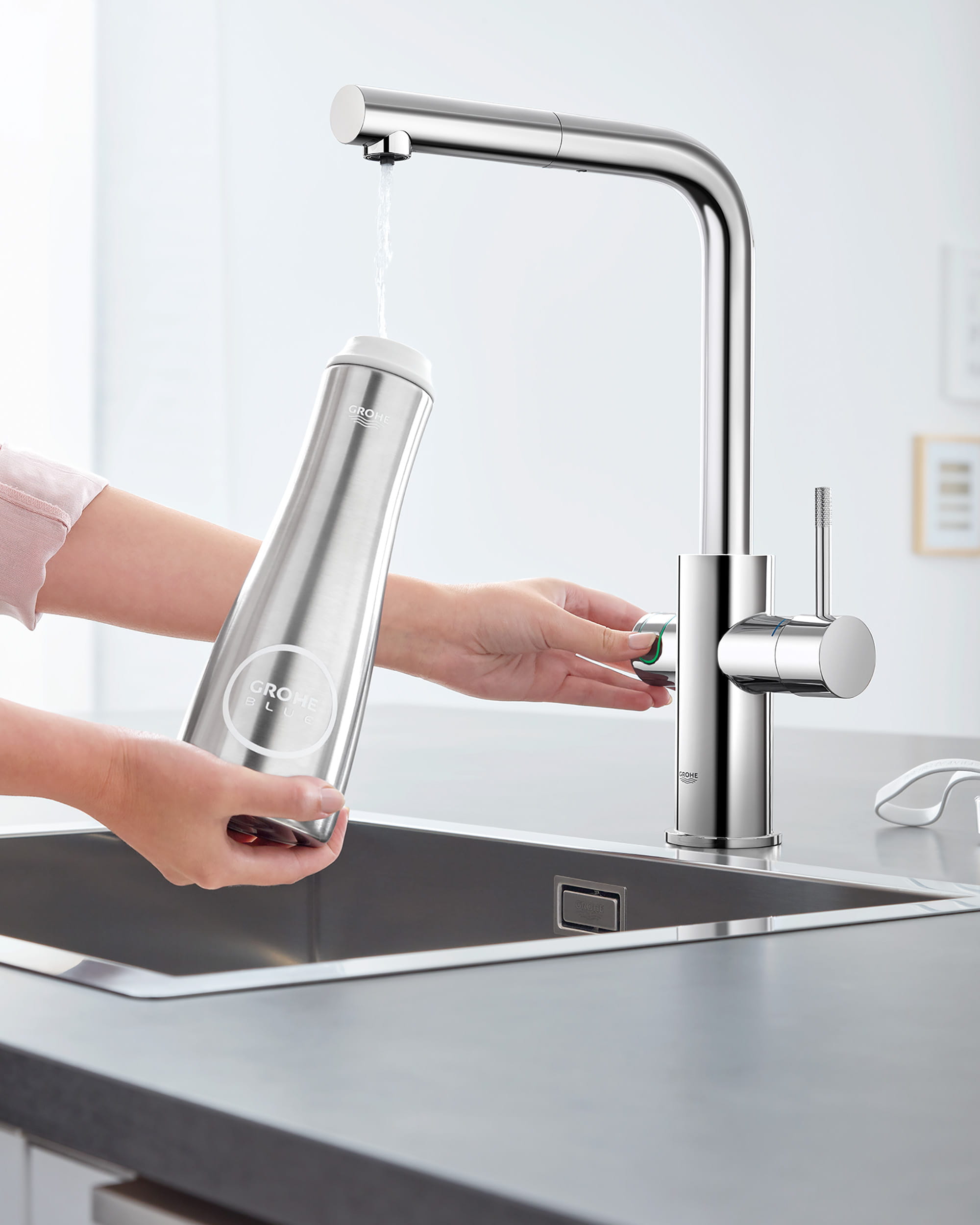 2.
Add High-Tech Fixtures
Technology continues to evolve in all aspects of our lives, and the home is no exception. Helping to increase efficiency and luxury in your lifestyle, high-tech fixtures are a must have when looking to upgrade your bathroom or kitchen. With water technology and sustainability at the forefront of their designs, GROHE offers a wide variety of innovative fixtures to bring your home into the modern age.
The
GROHE Blue Chilled & Sparkling 2.0 Kitchen Faucet
is perfect for guests by offering chilled, filtered, and sparkling water straight from the tap. It's a sleek and sustainable upgrade, eliminating your need for plastic water bottles or store-bought sparkling water. In the bathroom, look no further than
GROHE SmartControl
to transform your bathroom into a spa-like escape. GROHE's SmartControl shower systems are packed with innovative technologies that allow you to craft a personalized shower experience with easy operation the whole family can use - simply push to start/stop and turn the controls to adjust the water flow and temperature. GROHE TurboStat® technology also ensures your desired water temperature is delivered in a fraction of a second and remains consistent throughout your shower for undisturbed relaxation.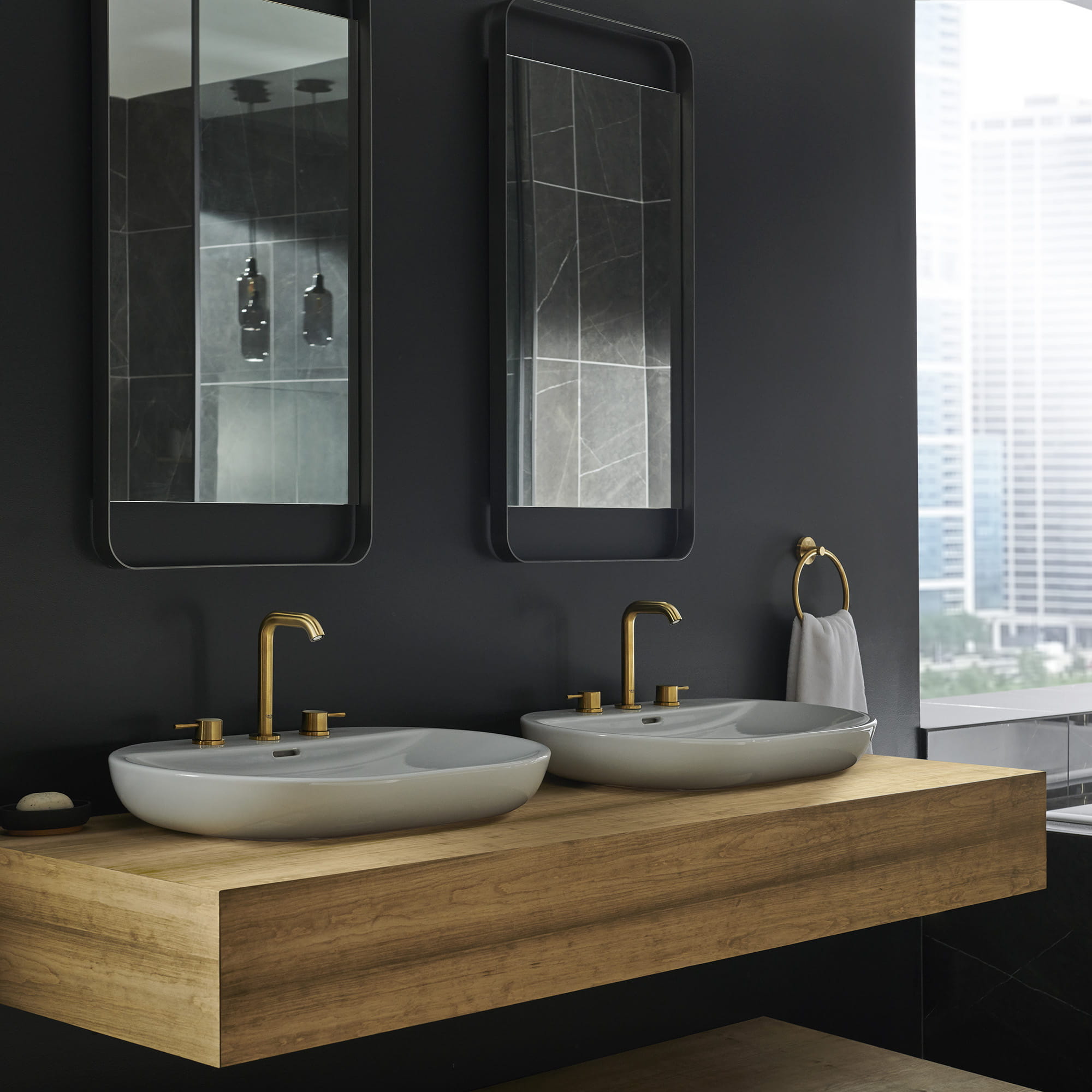 3.
Use Organic Lines And Forms
If you have a dated bathroom or kitchen space and want to transform it into a contemporary, timeless design that will last for years to come, try incorporating organic lines and forms in your faucets, toilets, accessories, and more. Suites like GROHE's
Essence Collection
perfectly encapsulate the essential characteristics of contemporary design with a minimalist aesthetic and pure, organic forms to invite relaxation and simple elegance into your home. From the
Essence 8" Widespread 2-Handle Bathroom Faucet
, to the
Essence Two-Piece Dual Flush Toilet
, to the
Essence Single Handle Pull-Out Kitchen Faucet
, you can find smooth curves and simplistic lines to elevate your space into a clean and contemporary sanctuary.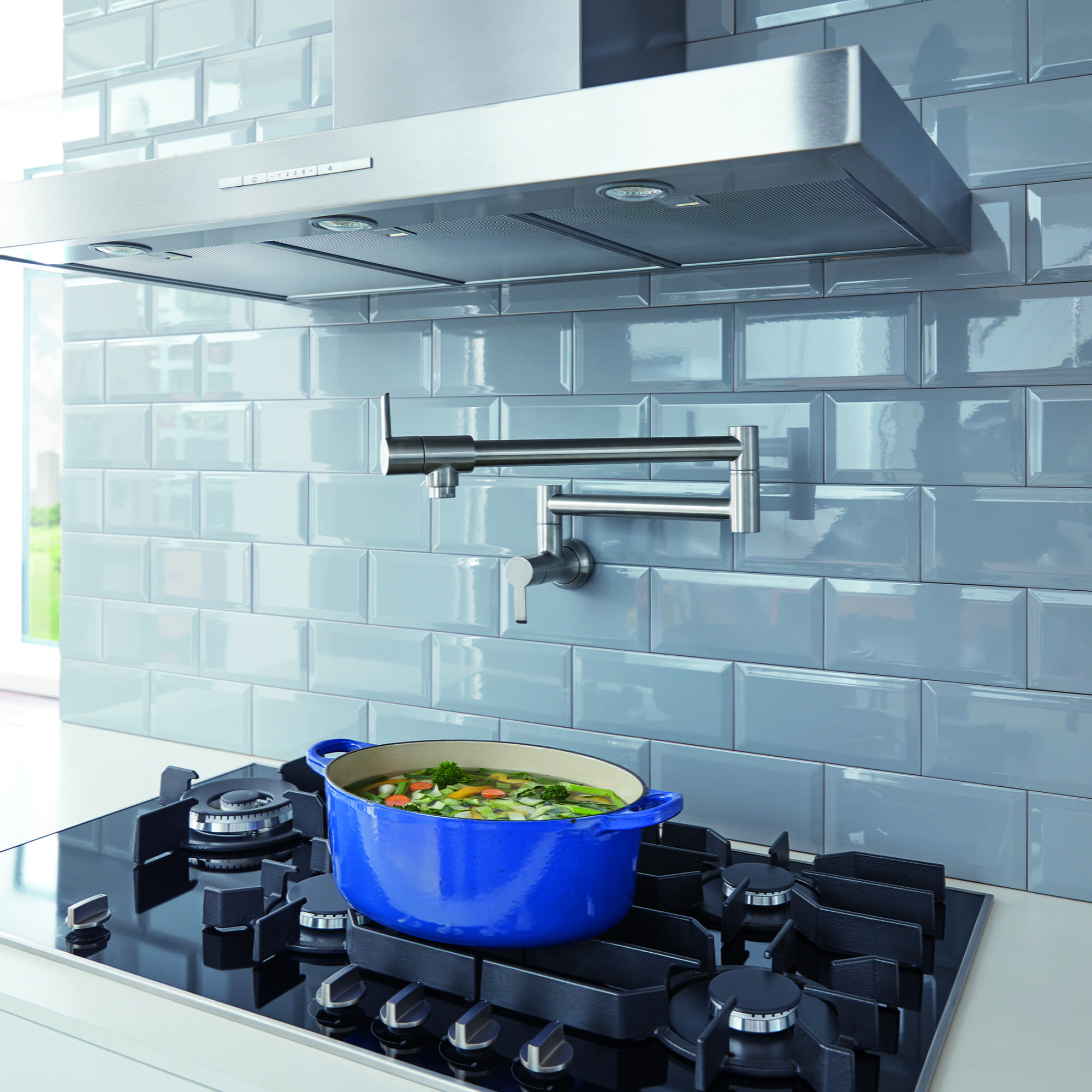 4.
Install Efficiency Boosting Kitchen Faucets
With the right kitchen faucets, cooking and entertaining can become more enjoyable by increasing efficiency in the kitchen. Whether it be faucets designed for specific tasks like the
GROHE Zedra 2-Handle Wall Mount Pot Filler
, or those with added functions like a
Pull-Down Spout
or
Semi-Pro Kitchen Faucets
, choosing a kitchen faucet that best suits your needs and lifestyle is a must-have for any kitchen upgrade or renovation.
For a faucet that increases both productivity and hygiene in the kitchen, the
GROHE Zedra Single-Handle Pull Down Kitchen Faucet with Touch Technology
combines all of your favourite features into one sleek fixture. The pull-down spray head features three different spray patterns to match your daily tasks, while our innovative Touch Technology allows you to operate your faucet with the lightest tap of a wrist or fingertip to promote a healthier home.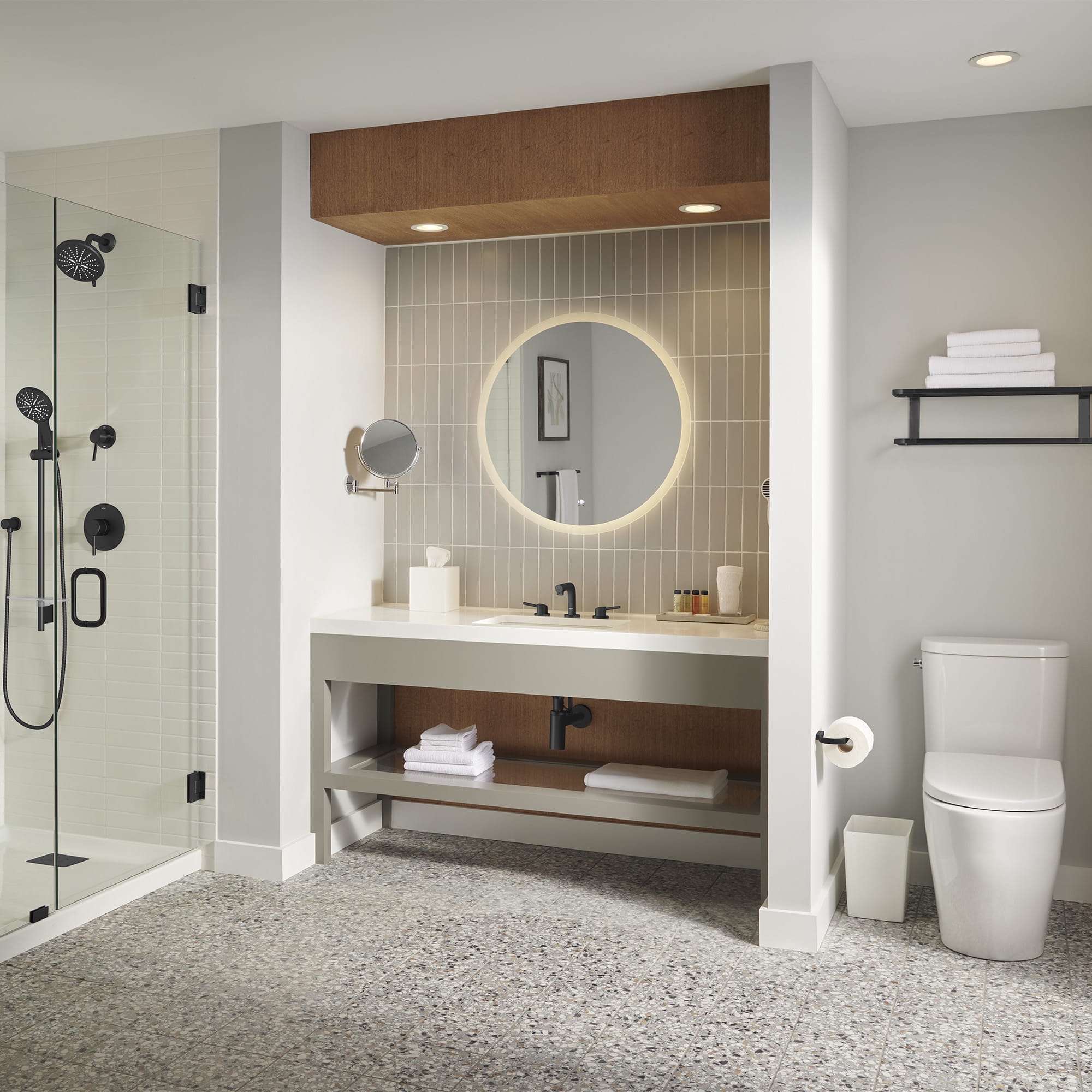 5.
Incorporate Textures And Natural Materials
Contemporary homes embrace natural elements in their design to add relaxation, balance, and warmth to the space. When revamping your bathroom or kitchen, consider incorporating textures and natural materials as a way of breathing new life into the room and adding dimension to the design. This can vary from small additions like greenery and woven textile accents, or you can think big and install a natural wood or stone vanity and countertop to ground the space.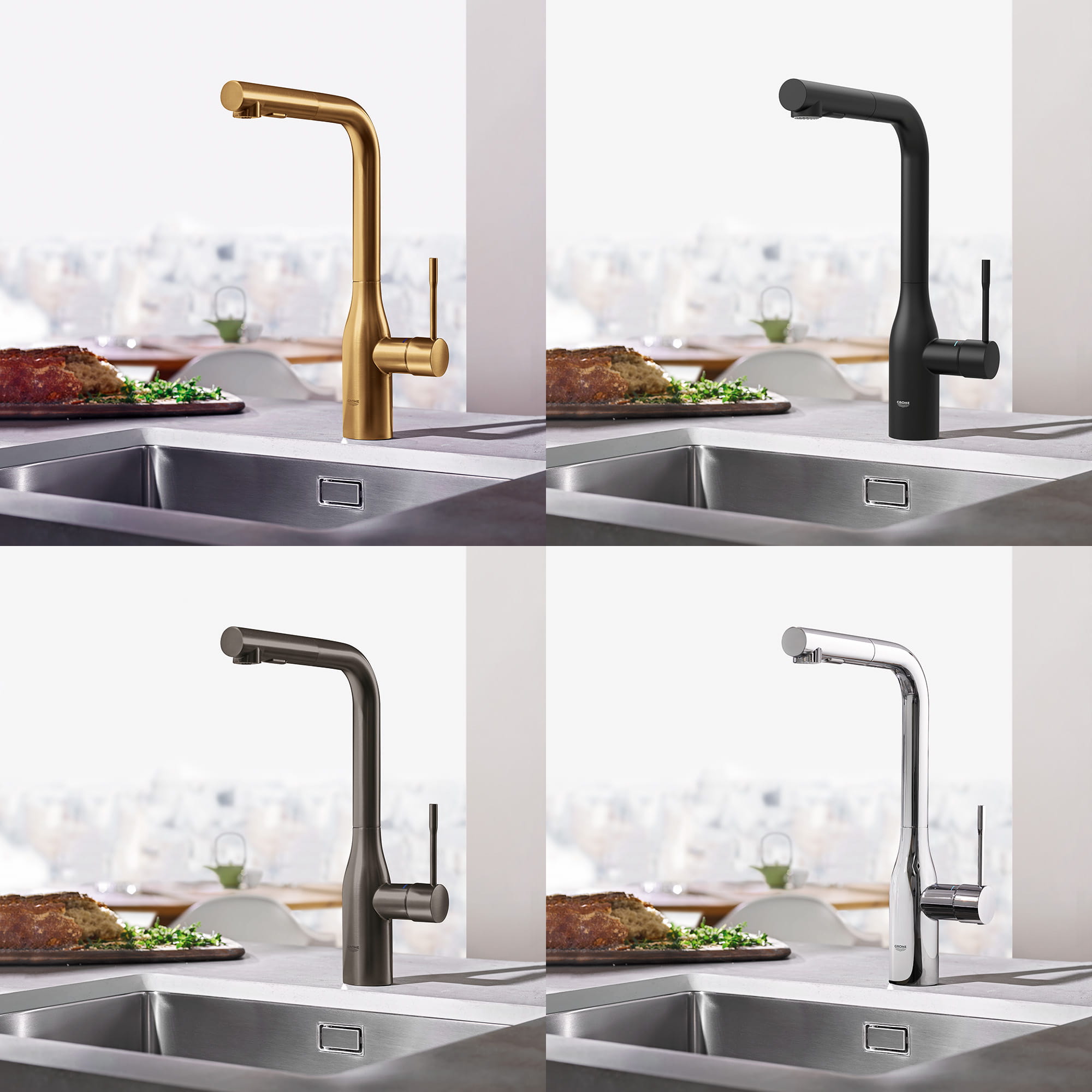 6. Upgrade Your Finishes
A change in faucets doesn't just mean a change in style, it also allows you to upgrade your finishes with more modern tones and durable surfaces. If your current faucet is showing wear and tear over the years, a new faucet can provide a fresh and stronger coating to withstand your family's day-to-day. GROHE has done just that with their StarLight Finish Technology, designed to provide a harder surface that is more resistant to scratches and stains so that your fixtures can stay beautiful for longer.
GROHE StarLight technology is available in six unique, statement making finishes to match your personal style. Whether you are switching from a classic Polished Chrome to a bold Matte Black, or upgrading an old brass faucet to GROHE's more contemporary golden finish, Brushed Cool Sunrise, your home will instantly feel refreshed and elevated with a change in finishes. Learn more about GROHE's variety of finishes
HERE
.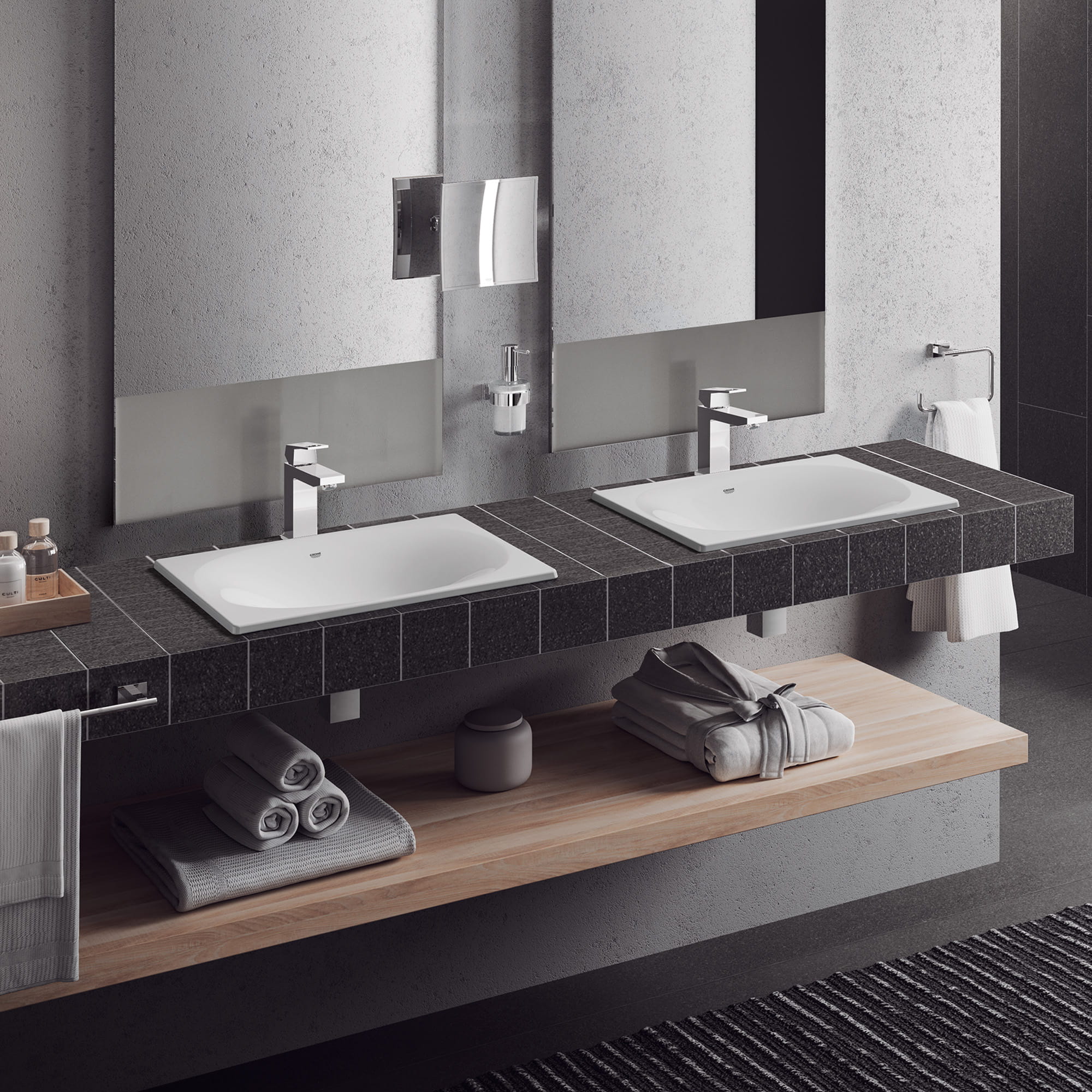 7.
Maximize Your Storage
Efficient storage is a must in upgrading to a contemporary bathroom or kitchen. Decluttering and hiding away belongings encourages an airy, open space to keep the mind at ease. When upgrading your home, look for unique ways to maximize your storage and keep messes at bay such as transforming an oddly shaped nook or underutilized spot in the kitchen into a hidden pantry where essentials can be tucked away. In the bathroom, a floating vanity might be your perfect solution, providing sufficient storage while leaving the floor open to make the space feel larger.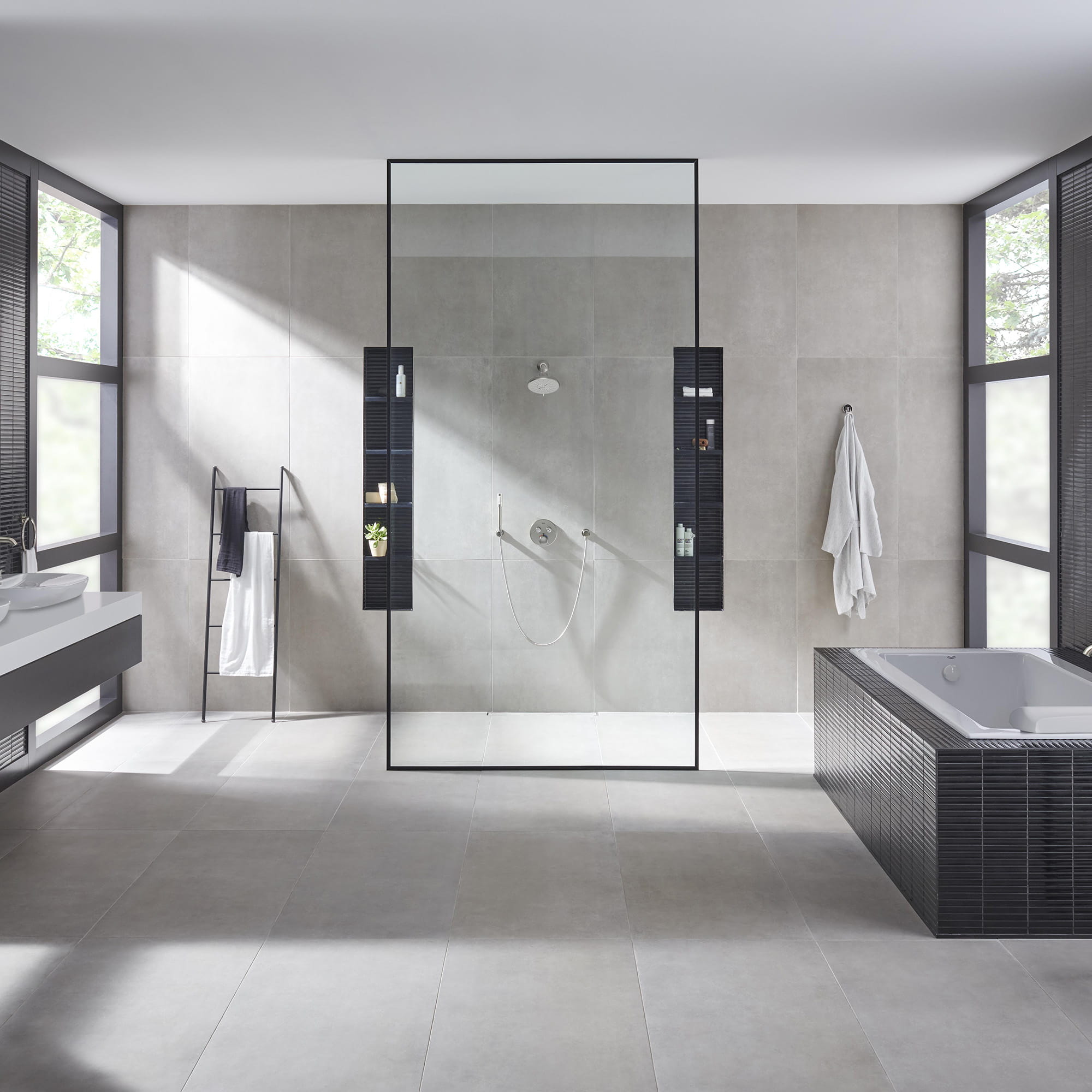 8.
Create A Spa-Like Environment
Your bathroom should be your sanctuary where you can wind down and reconnect after a long day. When renovating your bathroom, look for unique ways to transform your bathroom into your own spa-like oasis with luxurious bathroom fixtures and design elements.
A wet room has become the next big must-have in principle bathrooms, eliminating additional fittings and furniture to create an open and simplistic bathing nook that is accessible, maximizes space, and spews contemporary luxury. Looking to create a spa-like experience on a smaller scale? Consider installing a freestanding tub as a statement piece, or a
Rain Showerhead
for an elevated shower.
GROHE's Rainshower 310 SmartActive Showerheads
even offers three unique spray patterns to match your personal shower needs.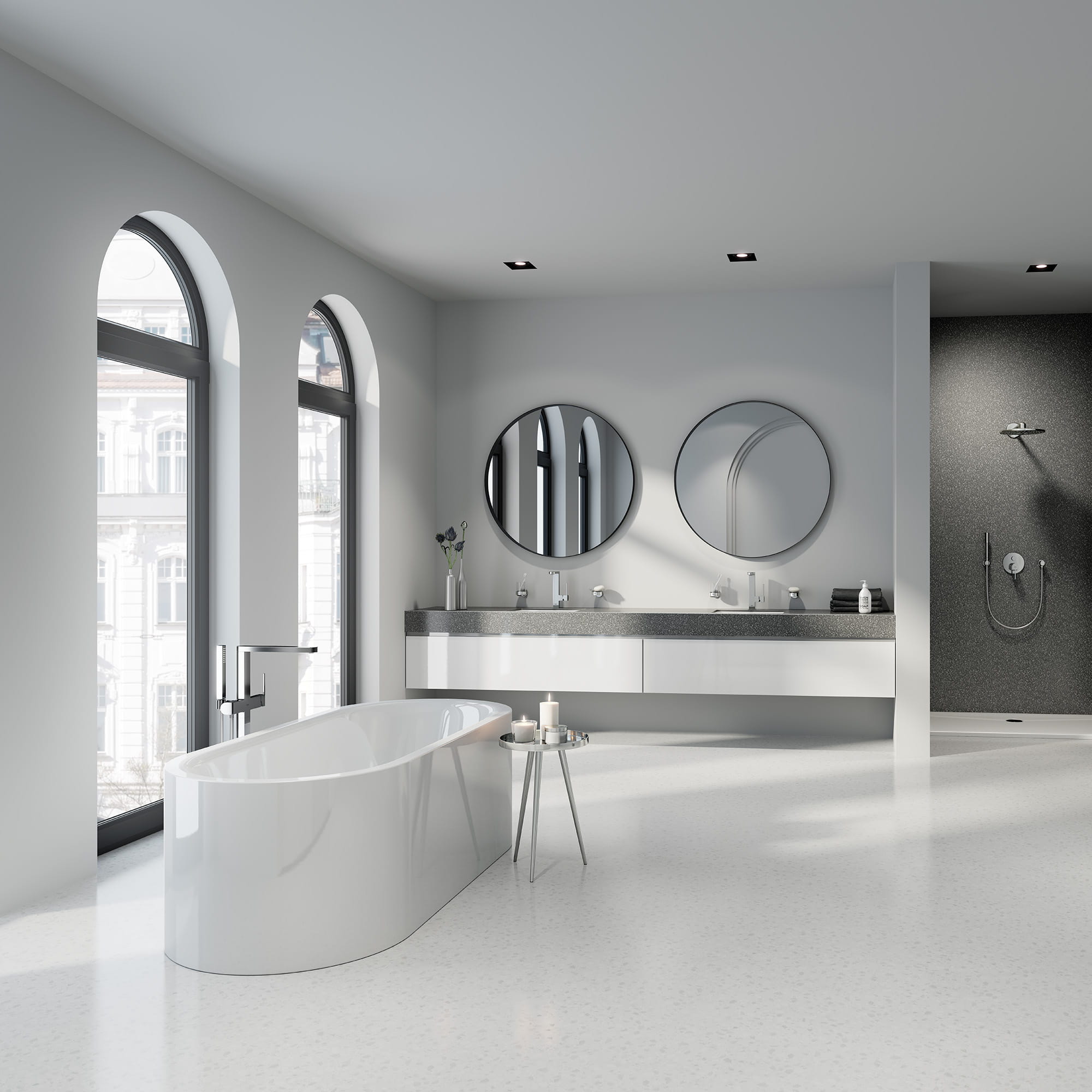 9.
Refresh Your Paint Or Wallpaper
Whether you're dealing with unappealing chips and tears, or aged colours and stains, a fresh coat of paint and new wallpaper is a small change that can make all the difference when upgrading your bathroom or kitchen. To give the illusion of a larger, more contemporary space, use light colours for a weightless design. If you love a bold and eccentric style, wallpaper with a large print or pattern will be sure to impress and take your home to the next level.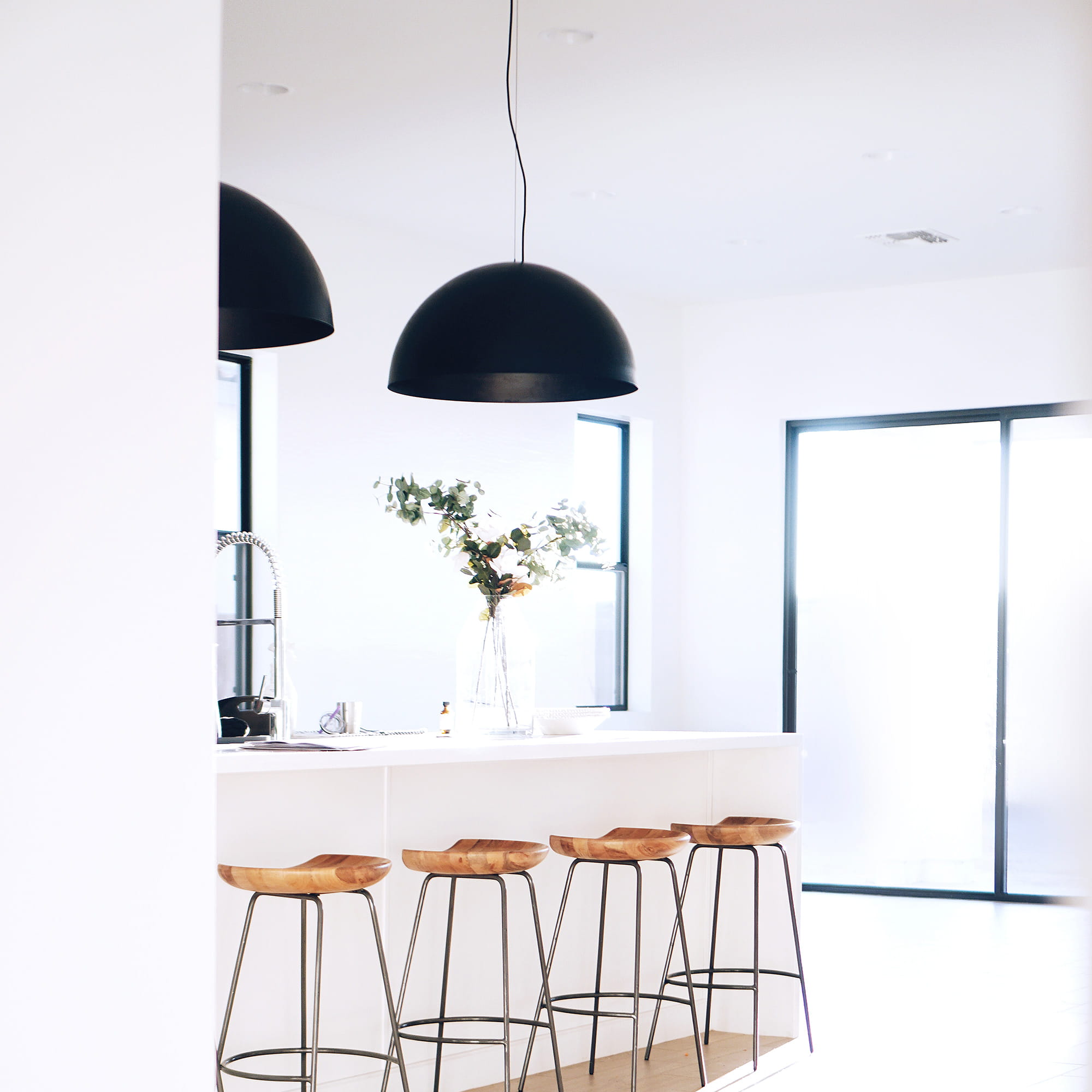 10.
Add Statement Lighting
Lighting fixtures are an essential feature to transform your kitchen and bathroom into an open and balanced space. When working with a small bathroom or kitchen that has minimal natural light, it's a must to supplement that with overhead and accent lighting. Look to sconces, small pendants, and mirror lights to help distribute light in particular places and make the room feel as spacious as possible. If your space is in need of some drama and grandeur to offset the weight of heavy furniture, consider larger chandeliers and intricate semi-flush lighting fixtures to draw the eye and make your kitchen or bathroom feel brand new.