Ways to Make Your Home Shine for the Holidays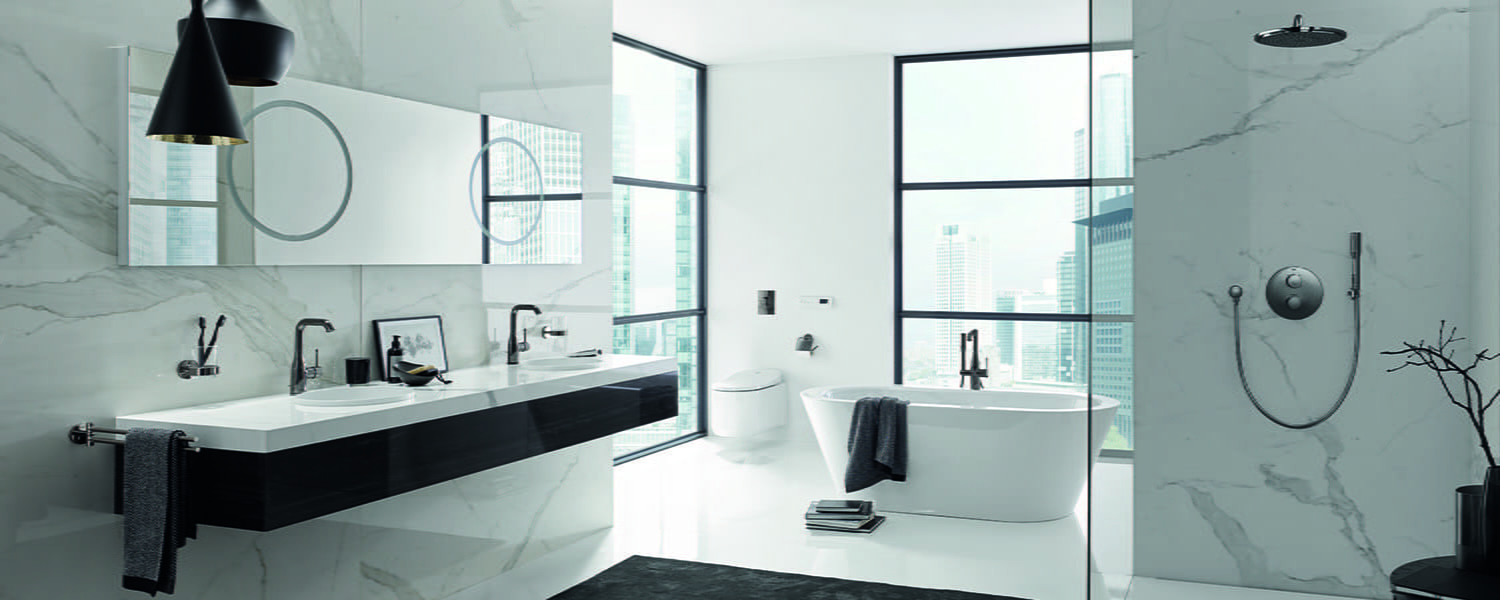 The holidays are a time when your front door feels like a revolving one as family and friends make visits to celebrate the season. With guests coming and going, you may be looking for new ways to refresh your home so that it impresses with a welcoming touch. Read more to learn GROHE's tips for making your home shine for the holidays.
Use Touch Technology In The Kitchen
Whether it be during a dinner party or just your day to day, it's often a challenge to keep your kitchen shining throughout the holiday season. With forward-thinking kitchen faucets, GROHE is a helping hand for maintaining a spotless kitchen space while you entertain.
The
GROHE Zedra Pull Down Kitchen Faucet with Touch Technology
allows you to turn your kitchen faucet on and off with a simple tap of a fingertip or wrist, keeping grime and spots to a minimum. You can even opt for a completely hands-free experience with
GROHE FootControl
to maintain a fresh and sparkling kitchen for family and friends.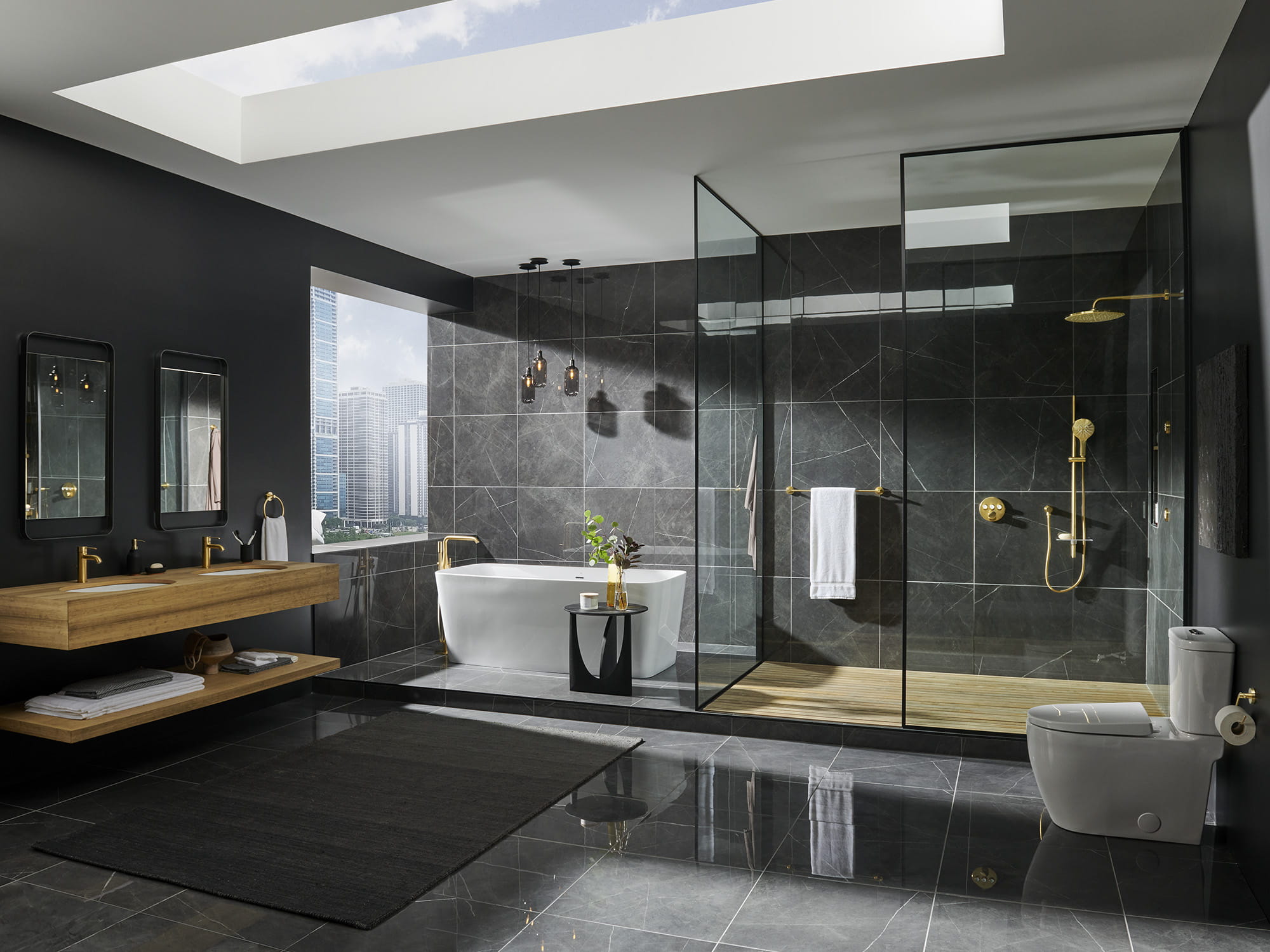 Replace Out-Dated Fixtures
Bathroom and kitchen fixtures can easily show the age of a home if they are in poor condition and out of touch with today's styles. But with the quick switch of a faucet, sink, or toilet, your home can feel rejuvenated with a refreshed design to be proud of. For a timeless aesthetic that will last through the years, GROHE's
Essence Collection
embodies a contemporary design with its smooth curves and unadorned simplicity to offer a full suite of fixtures that will make your home shine.
Available in five durable finishes, the Essence Collection features modern colours like GROHE's Brushed Cool Sunrise – a cool-toned gold to replace the dated brass finish – that can appeal to your personal design style and personality. Learn more about GROHE's unique finishes and technology
HERE
.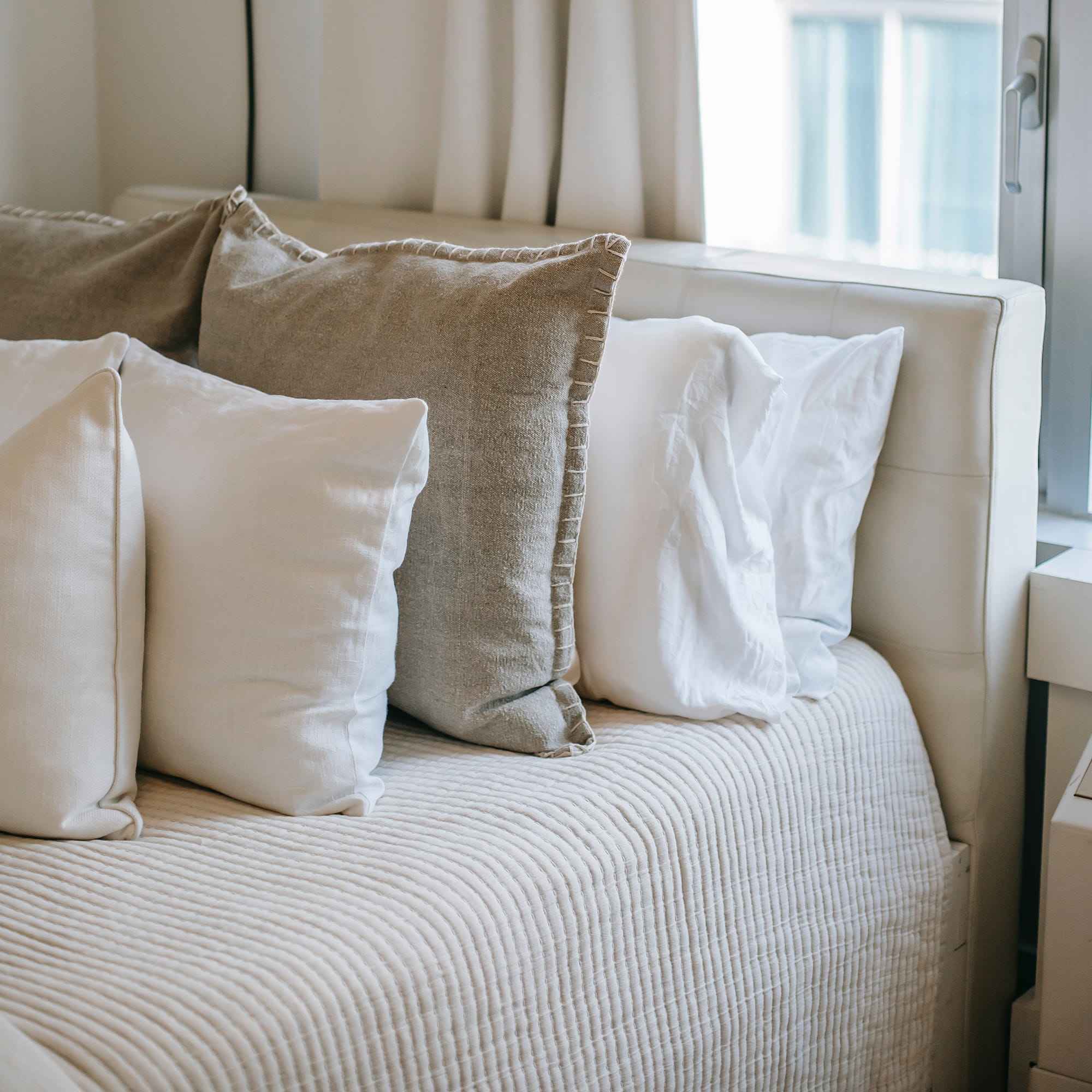 Prepare Fresh Linens For Guest Rooms
Whether it's for planned visitors or surprise overnight guests, sprucing up your guest room is a must before the holidays arrive. With fresh linens and textiles in the guest bedroom and bathroom, you can feel at ease with all of your guests' essentials at their fingertips and fresh, updated spaces they can relax in. If keeping with a contemporary aesthetic, consider fabrics in neutral tones like white or natural linen to brighten up the space, and use layered quilts, pillows, and towels for a pop of colour or texture.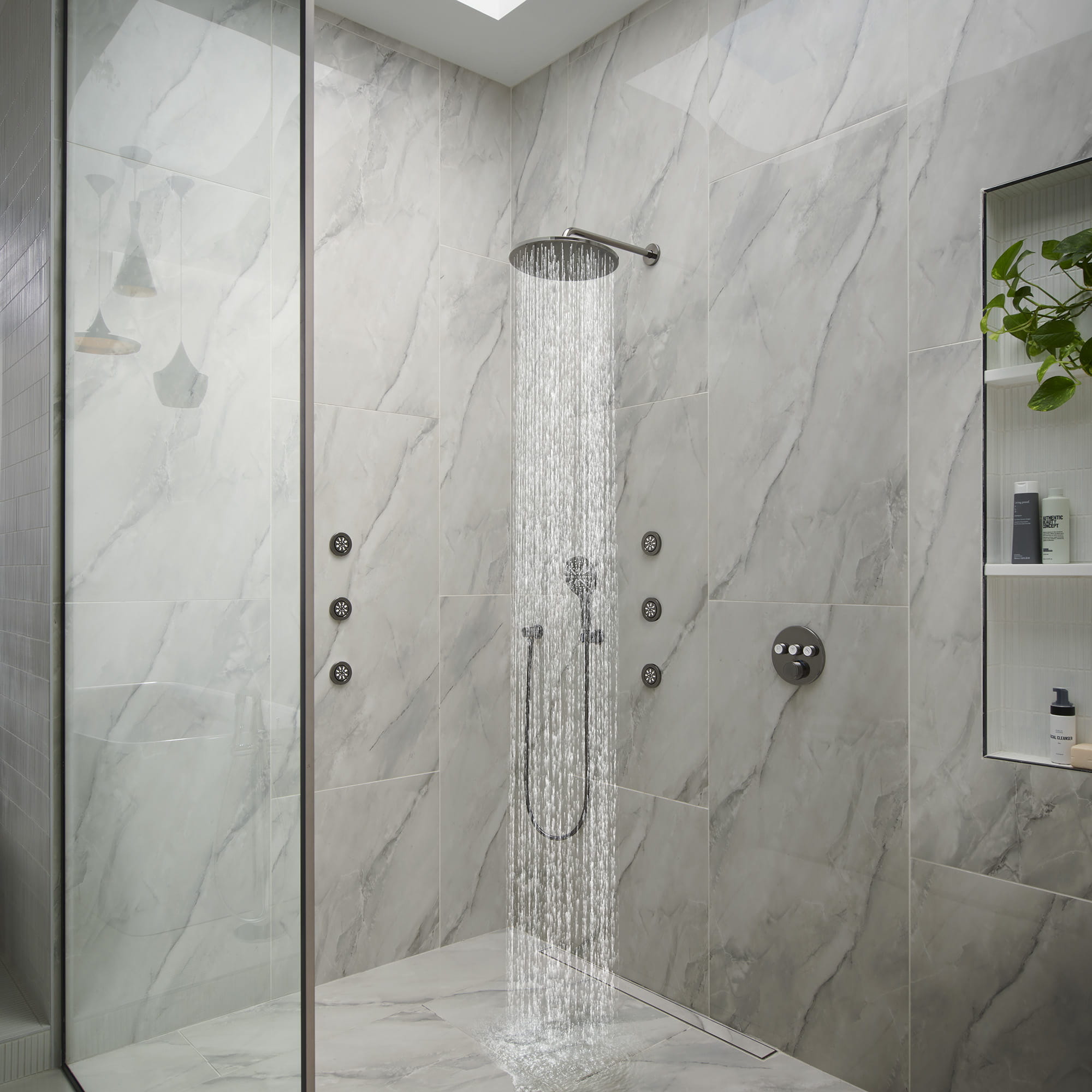 Enhance Your Shower With Water Technology
The bathroom is a space where you can make family and friends feel pampered for an unforgettable stay, and incorporating the newest technologies is the first step.
With effortless operation that allows you to control the water outlet, temperature, and flow at the push and turn of a button,
GROHE SmartControl
provides your guests with a personalized shower experience to help recreate their perfect shower even away from home. Featuring other unique features like GROHE TurboStat® technology, which delivers water at the desired temperature within a fraction of a second (and more importantly keeps it consistent for the duration of your shower), you and your guests can enjoy a relaxing, luxurious shower amidst the hustle and bustle of the holiday season.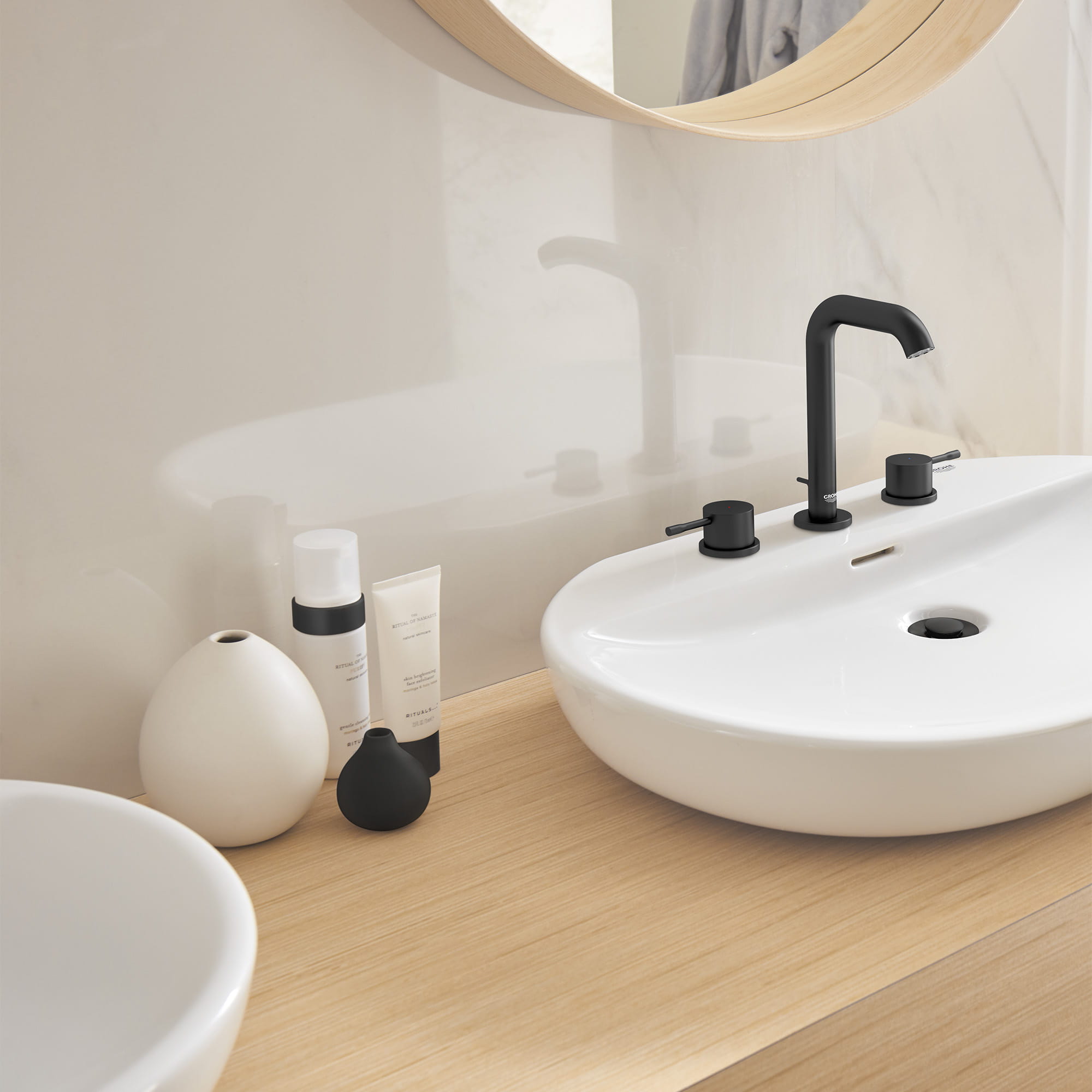 Aromatherapy and Scented Candles
Whether it be the smell of oven-baked cookies or a natural oil blend, scents are a powerful tool that can transport you to another place or immediately establish a sense of inner calm. To help create a welcoming ambiance for your guests during the holidays, be sure to add candles and aromatherapy throughout your home for an lush experience. If looking to create a peaceful and tranquil space, consider adding natural oils like lavender, citrus, or sandalwood to your diffuser. Want to create a festive greeting? Holiday scented candles can instantly create excitement and nostalgia to make your guests feel at home.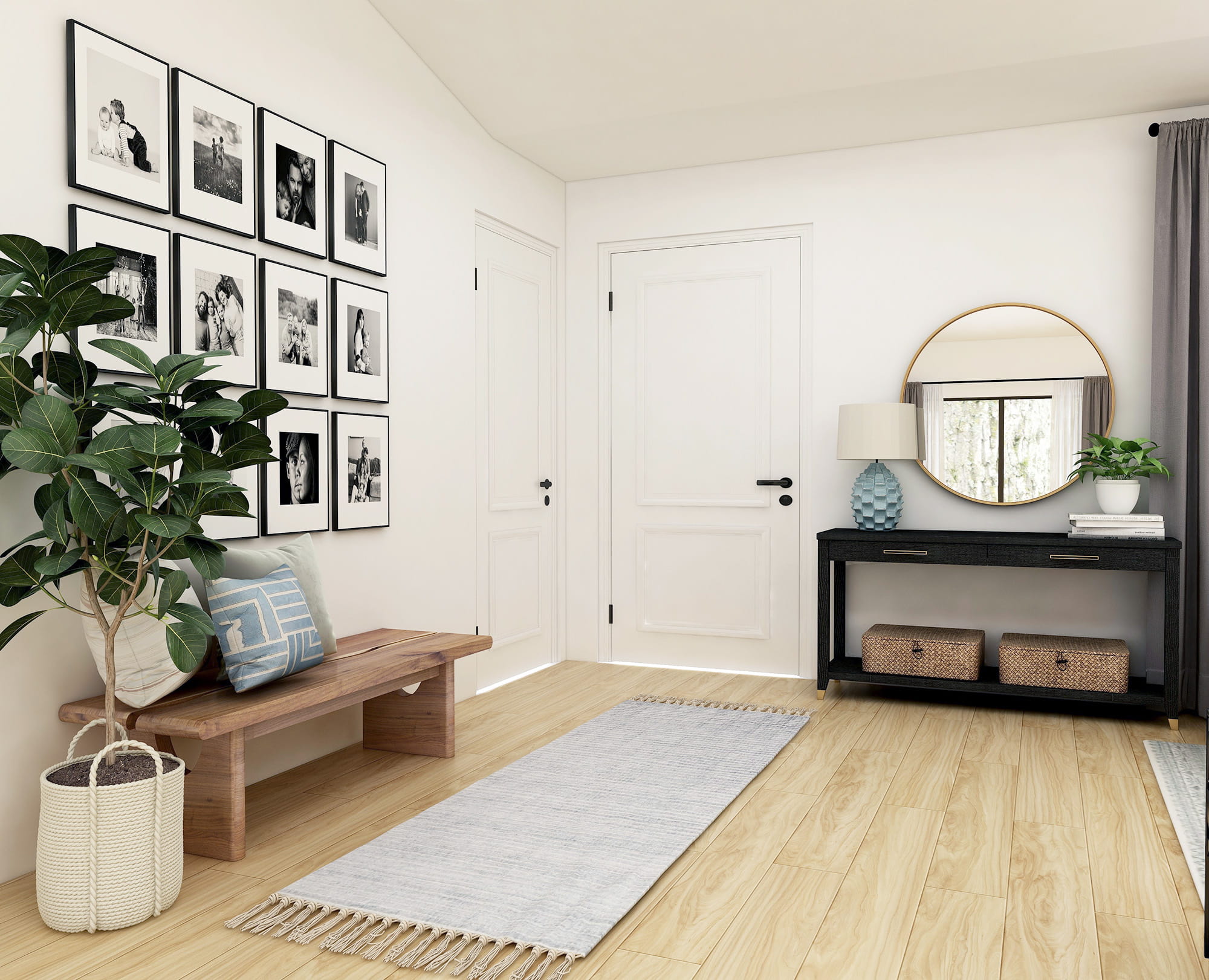 Revamp Your Entryway
The entryway is the first space that guests see when they enter your home, so a revamp of this area is a small upgrade that makes a big impact. Start with a quick declutter by organizing the closet and putting away straggling shoes and coats. Next, outfit the doorway with a new rug, adding colour and texture to the design. Finally, make an impression with a console table utilizing festive decor, fresh flowers or plants, and a wall-mounted mirror. All together these minimal changes will create a shining entry way that you and your guests can enjoy everytime you walk through the door.