5 Key Details for Modern Shower Design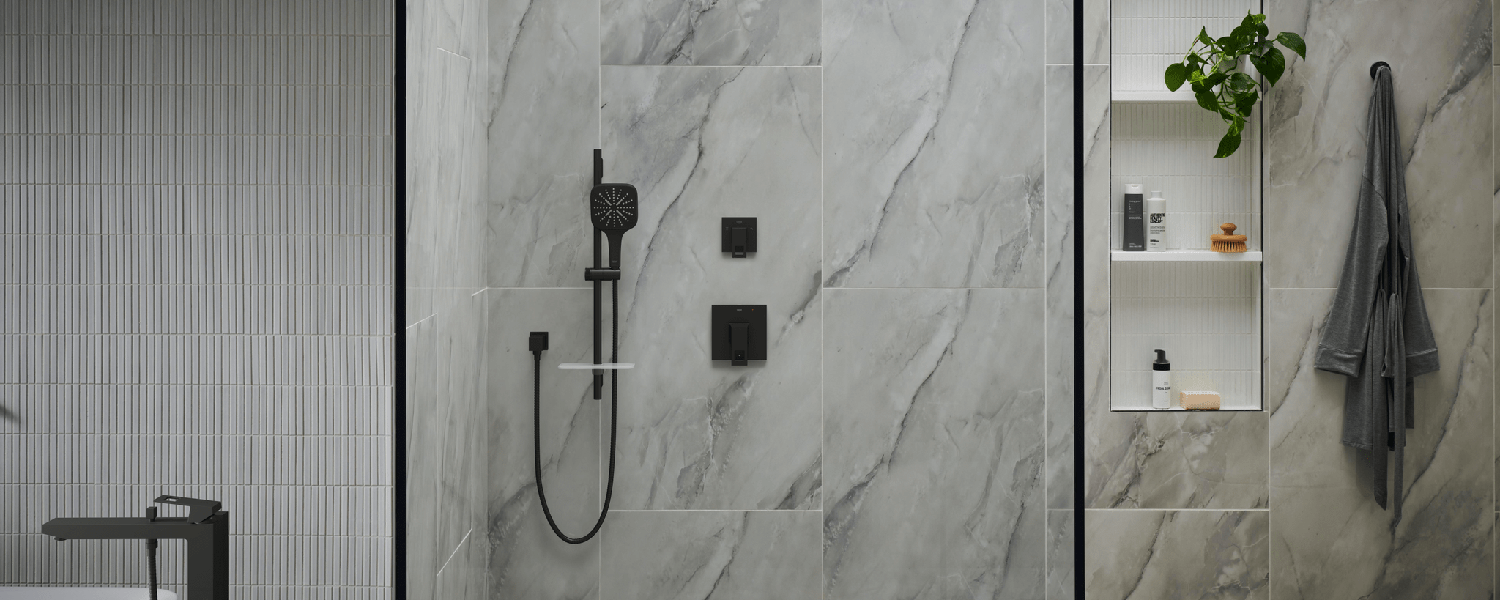 If you're remodeling your bathroom into a modern oasis, the shower should never be overlooked as an opportunity to add bold beauty and function to your space. From smart technology to architectural details, keep reading to learn the 5 key details to prioritize for a modern shower design.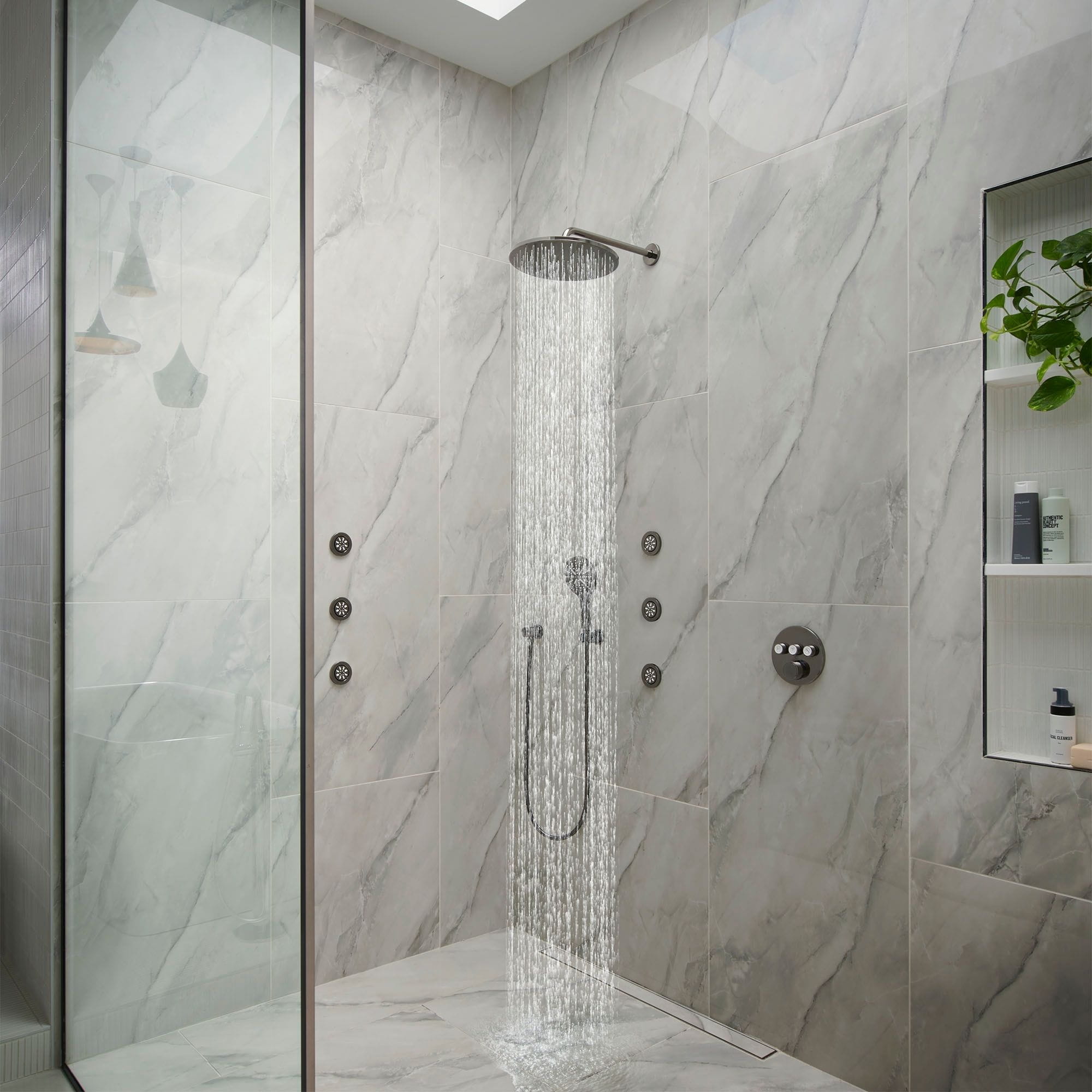 1. Smart Shower Fixtures
A modern shower should not just embody a modern aesthetic but modern functionality as well, and that can be easily achieved with Smart Shower Fixtures. From showerheads, to hand showers and trims, modern technology transforms these quintessential shower parts into multi-functional pieces that provide a personalized, versalite, and more luxurious shower experience.
GROHE is renowned for its European craftsmanship and innovative water technologies to create high quality smart showers that elevate your bathroom. Our
SmartControl shower systems
allow you to easily customize your shower's water outlet, temperature, and flow, at the push and turn of a button, while the
SmartActive Collection
of showerheads and hand showers provide you with three unique spray types to satisfy your specific needs. But the tech doesn't stop there. These modern shower fixtures are complete with additional innovations like GROHE TurboStat to maintain a consistent water temperature, GROHE DreamSpray to ensure a balanced water distribution from every nozzle, and GROHE SpeedClean anti-lime system for easy cleaning and maintenance.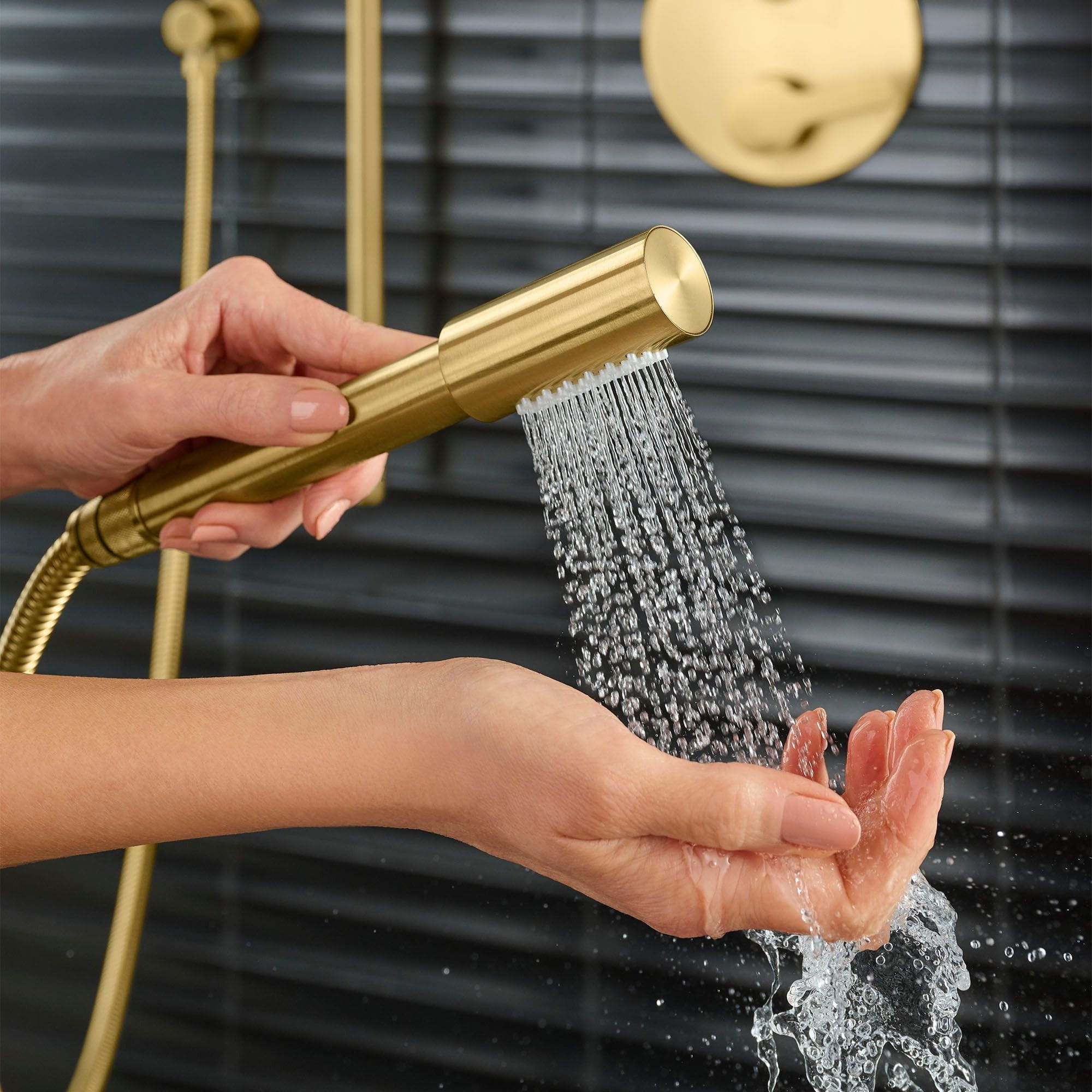 2. Water Conservation
Today's modern world has become increasingly conscious of water usage, and the bathroom is a main area of the home that consumes the most water. Standard showers alone can use almost 8 gallons of water per minute, with the average shower lasting 8 minutes, so considering water saving features is a key detail for a modern shower.
GROHE makes it effortless to save water on a daily basis with its EcoJoy Technology. Built into GROHE's shower fixtures, EcoJoy is a water flow-limiting feature that reduces water usage by 30% so you can mindlessly live a more sustainable lifestyle, without compromising performance. Learn more about GROHE's water saving shower products
HERE.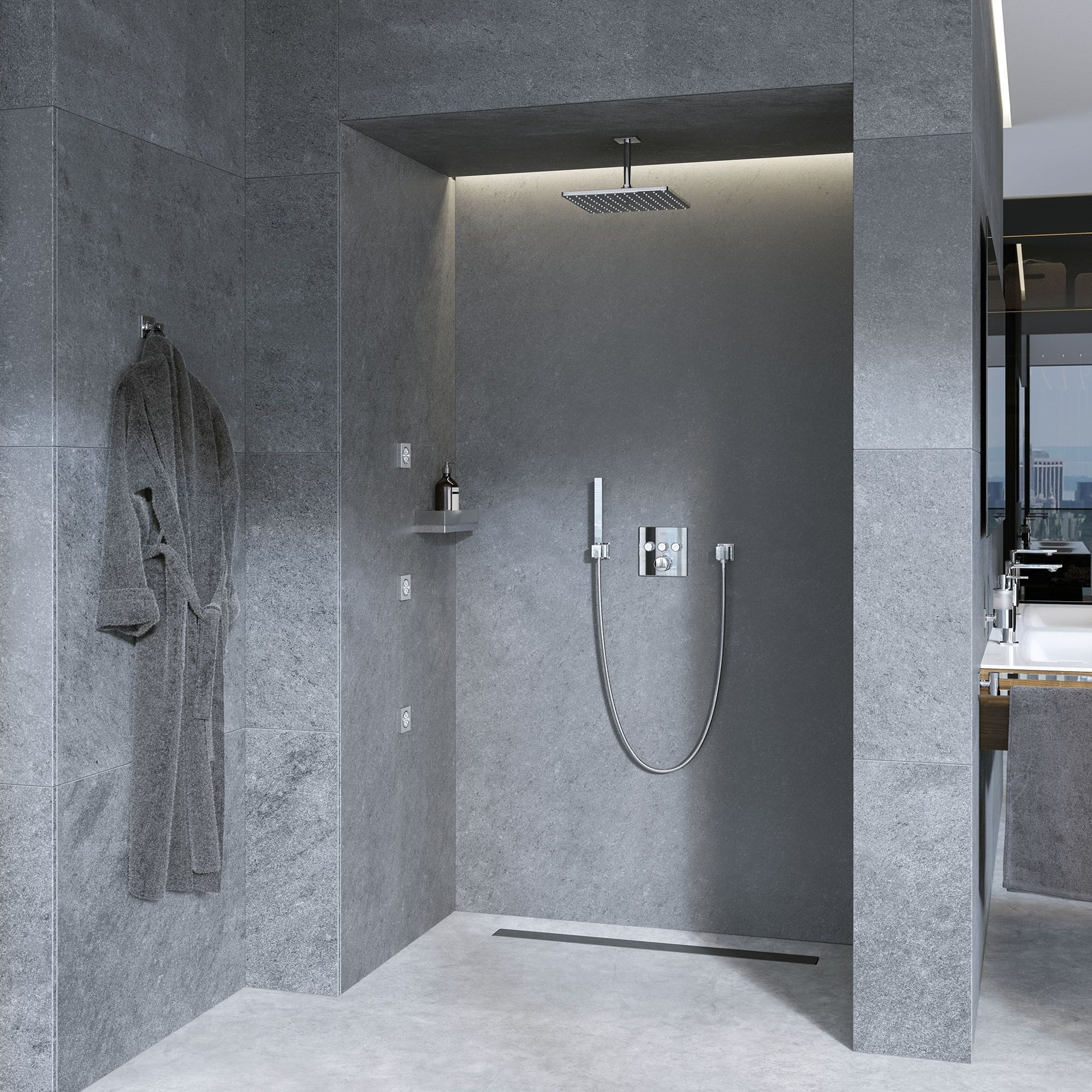 3. Lighting
Upgrading your lighting is typically a top recommendation for ways to refresh your bathroom, but the shower is often overlooked as a must-need area for both functional and stylistic lighting. When designing a modern shower, be sure to consider unique lighting options that help to illuminate the area and highlight some of your beautiful features. Spotlights are one of the more popular options as they offer a minimalist aesthetic and effortlessly integrate into different bathroom and shower designs. Alternatively, you can consider LED light strips along the ceiling of the shower or a flush-mount lighting fixture for overhead lighting. For accent lighting that emphasizes the unique details of your shower, consider adding lighting features to your shower niche for a modern element that elevates your space.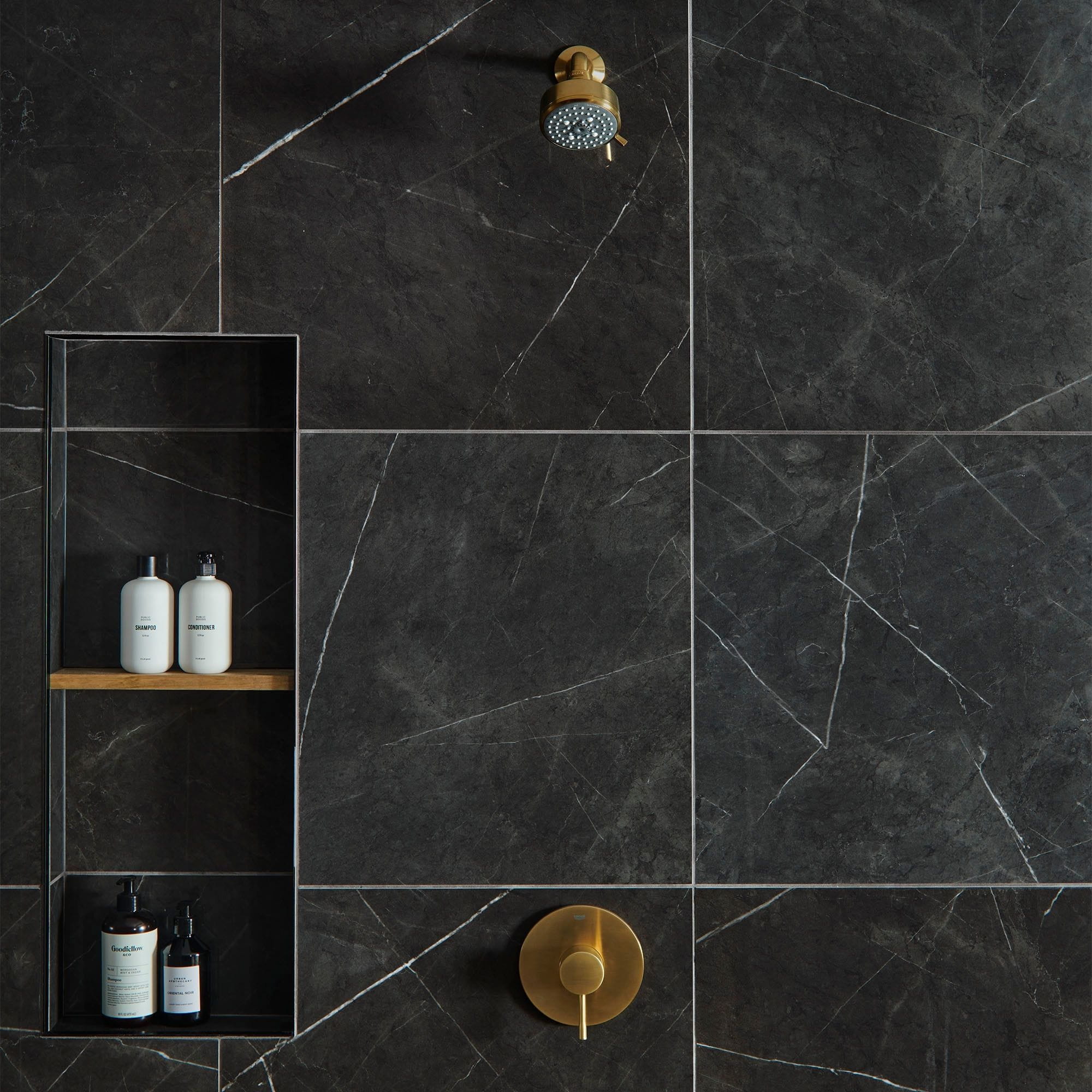 4. Shower Niches and Benches
Modern shower designs have the unique ability to turn functional features into eye-catching elements. Floor to ceiling tiles are popular for a bold and modern shower aesthetic, but classic shelving and storage can often break up this cohesive look to feel cluttered and dated. Incorporating trending shower niches and benches into the architecture of the shower helps to build a convenient shower that doesn't sacrifice on a contemporary design. Shower niches help to keep your shower organized while benches are useful for shaving legs or offering better accessibility for aging family members.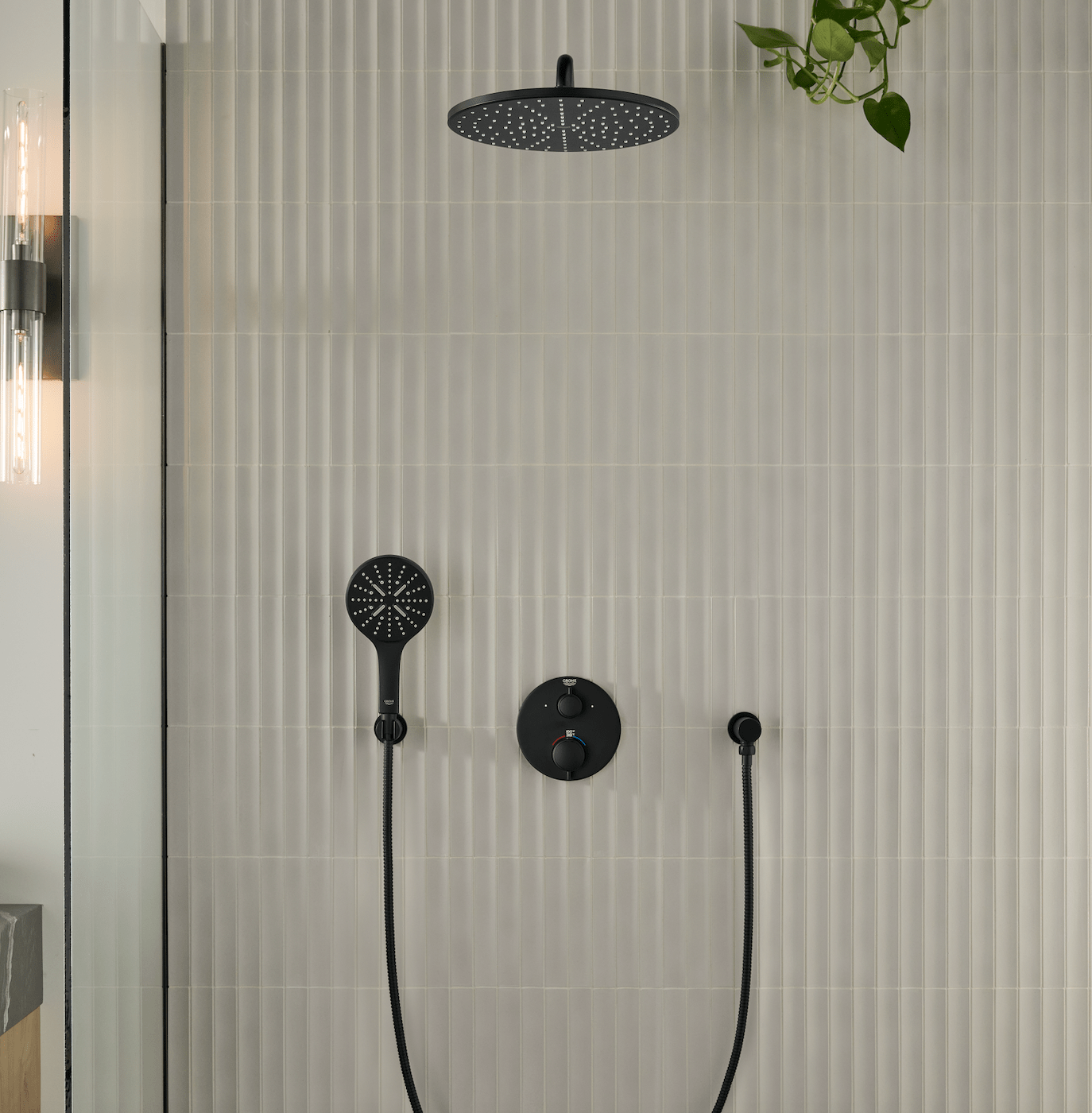 5. Fixture Finishes
In the world of shower design, we understand that the choice of finish is not just a final touch but a critical component that truly sets the tone for the entire space. From the warm elegance of Brushed Cool Sunrise to the bold statement of Matte Black, our finish options cater to a wide range of taste preferences. Each finish not only enhances the visual appearance of your shower setup but also offers durability and easy maintenance, ensuring a reliable bathroom transformation.