GROHE Sense 
GROHE Sense is your diligent water sensor that never sleeps. It alerts you as soon as it detects water leaks.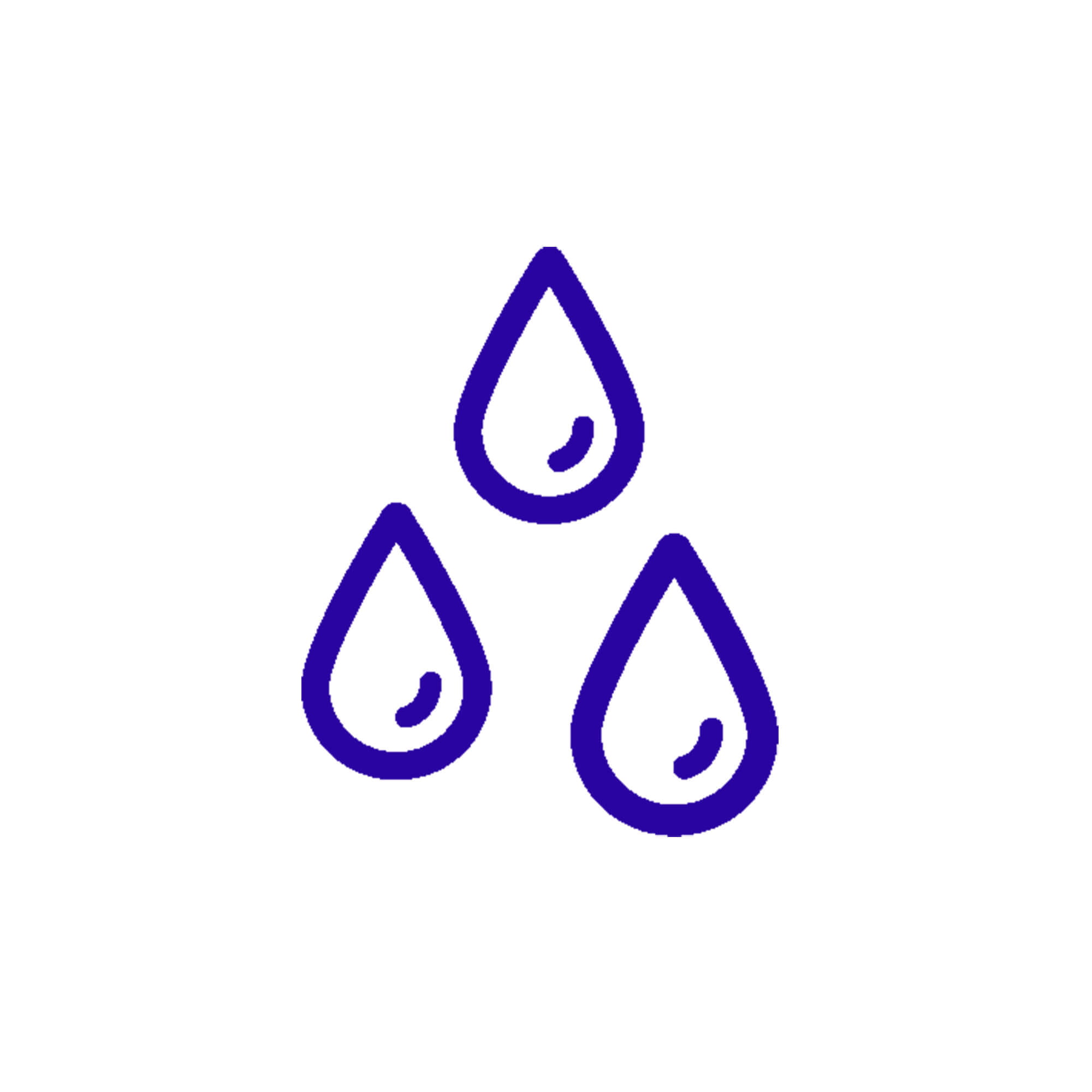 Senses humidity
Be informed about harmful humidity and save your house and property from its consequences.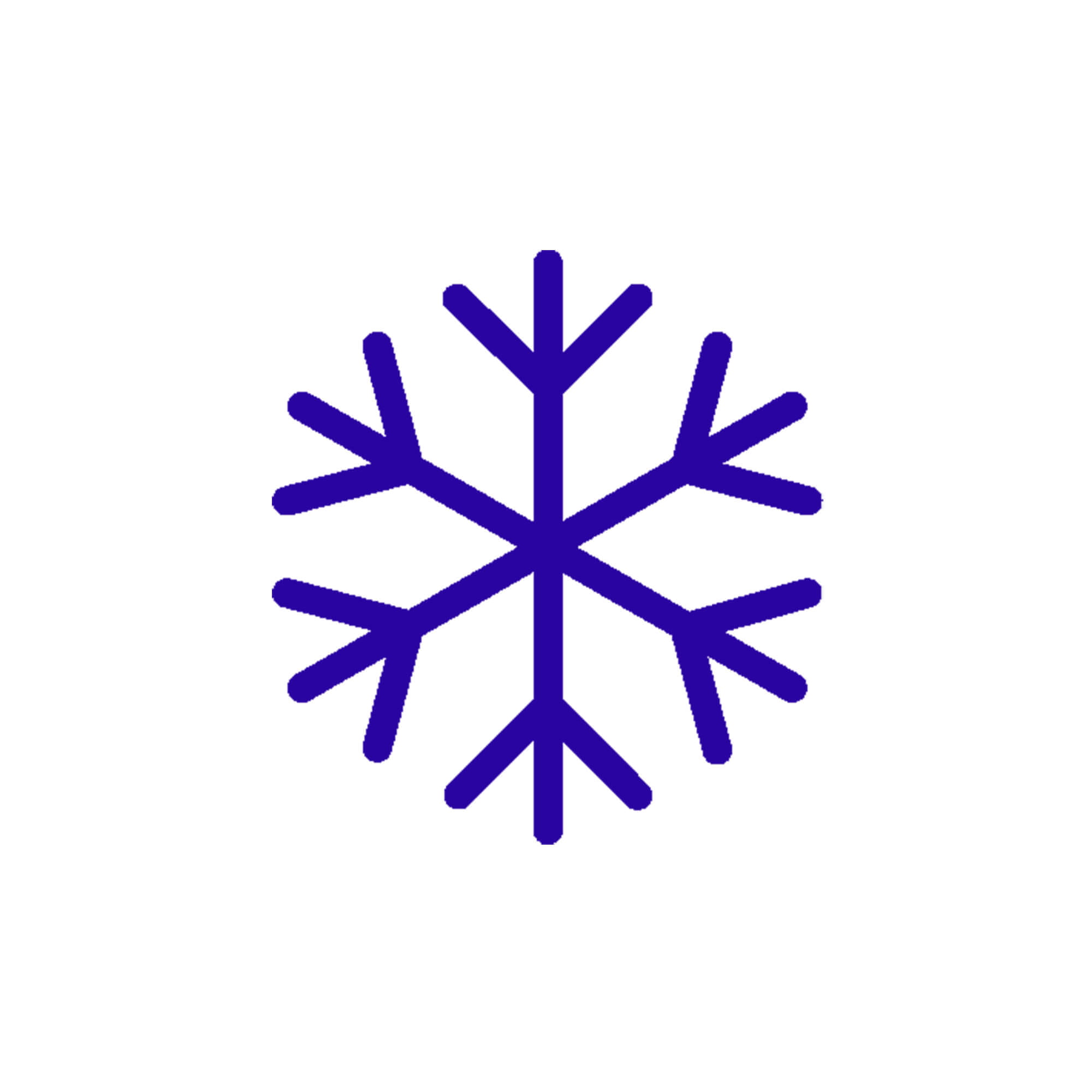 Detects frost risk
Receive alerts of room temperature falls below 37°F (3°C)- A potential frost risk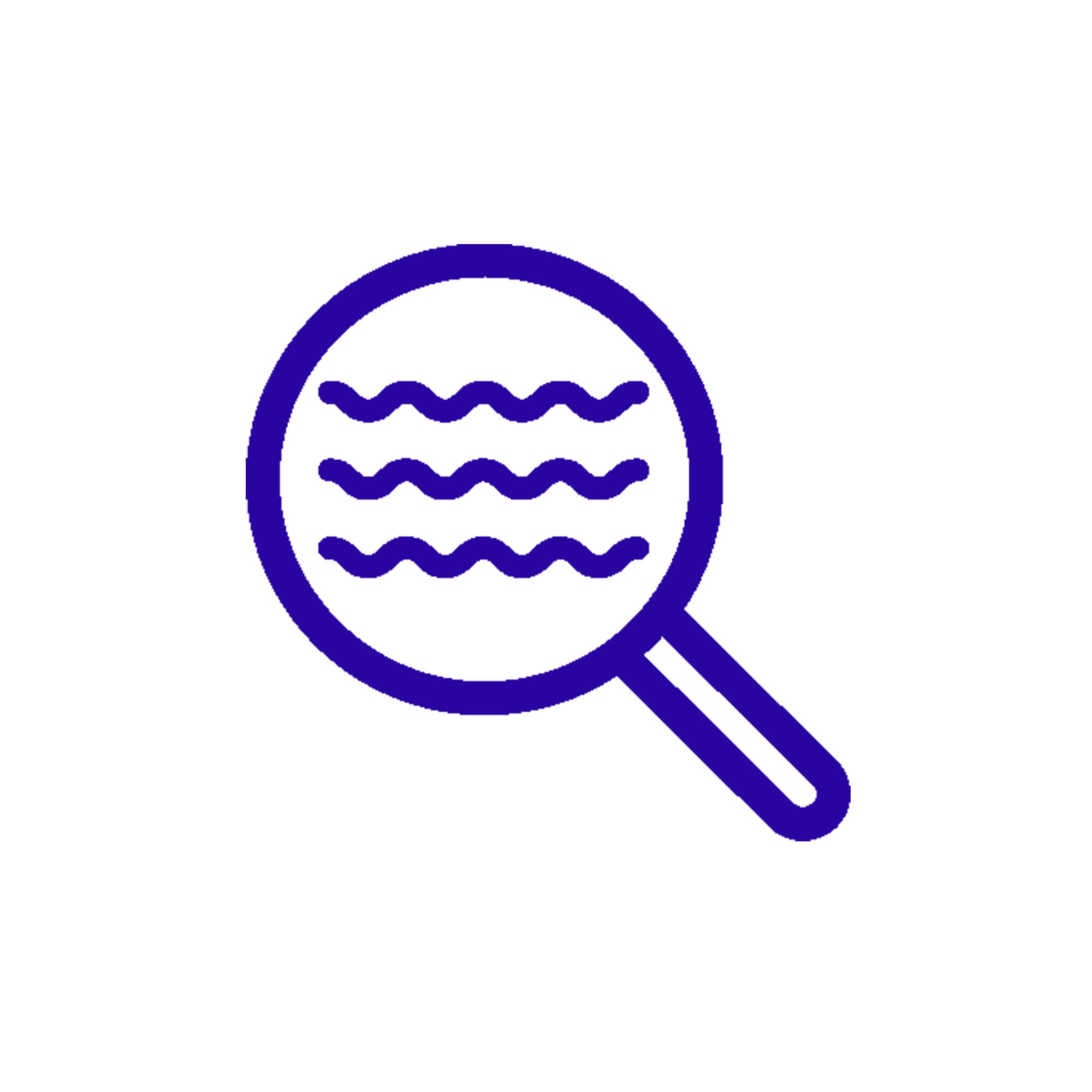 Detects water leaks
Receive instant alerts in case of a water leak and prevent damage before it becomes a flood.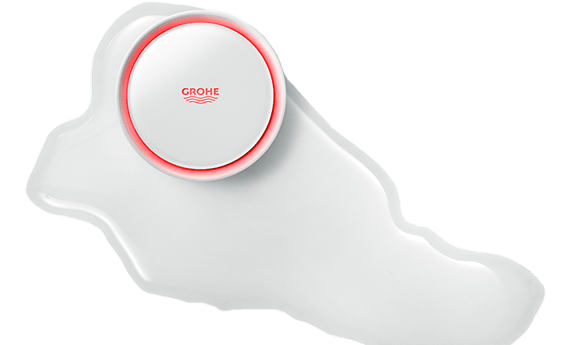 GROHE SENSE IS ON THE JOB
LOOKING OUT FOR FLOODING OR LEAKAGES
The moment that water comes into contact with the sensors, it emits a beeping sound and a pulsating red light.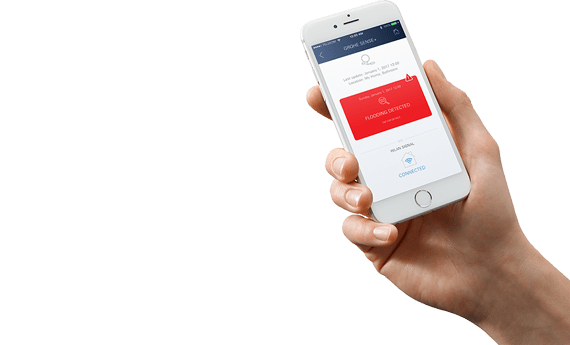 BE ALERTED ANYTIME, EVERYWHERE
GROHE Sense instantly sends you a notification via the GROHE ONDUS app in case of a detected water leak. So that you can get there in time to stop the leak becoming a flood.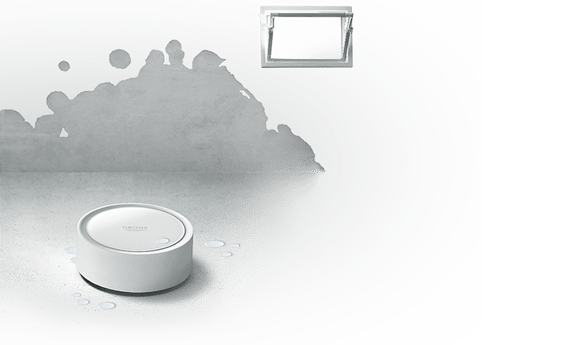 ONCE YOU CAN SEE IT, IT'S TOO LATE
Humidity and damp provide the ideal conditions for mold to grow. GROHE Sense alerts you when too high levels of humidity exist for a length of time – allowing you to act before mold rears its ugly head.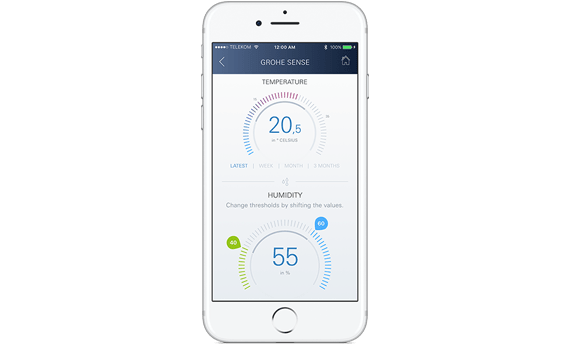 TOO MUCH IS TOO BAD, TOO LITTLE AS WELL
But your health can also suffer when humidity levels are too low: irritated sinuses, itchy eyes and dry skin and an increased risk of cold can result. GROHE Sense alerts you when the humidity drops below your pre-set humidity level.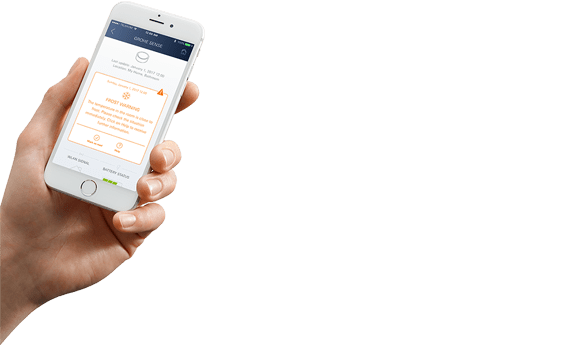 AVOID A FROSTY WELCOME
The danger of frost occurring is greater in rooms that are not often checked – like the cellar – or weekend homes that may stand empty much of the time. GROHE Sense alerts you when the room temperature falls below 3°C, so you have time to react.
INSTALL GROHE SENSE YOURSELF
NO HIDING PLACE FOR WATER
FOR EVERY SITUATION, THE RIGHT GROHE SENSE
The minimalist solution for any location
For frequently visited rooms and places with easy access, the premium design lets GROHE Sense blend beautifully with all surroundings.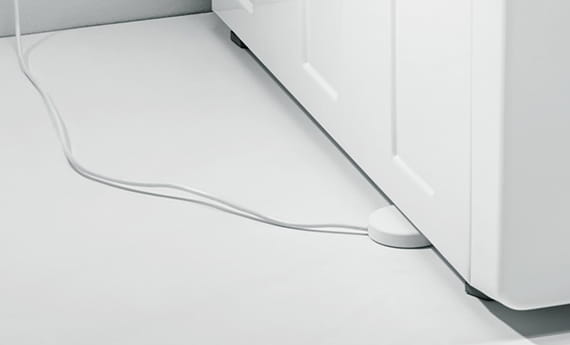 For difficult to reach locations – GROHE Sense combined with the extension set
Some places are harder to monitor than others. For especially tight corners and narrow spaces such as under your washing machine or below the bath, the GROHE Sense Extension Set is the answer.
WATER MAKES GROHE SENSE EMIT A PULSATING RED LIGHT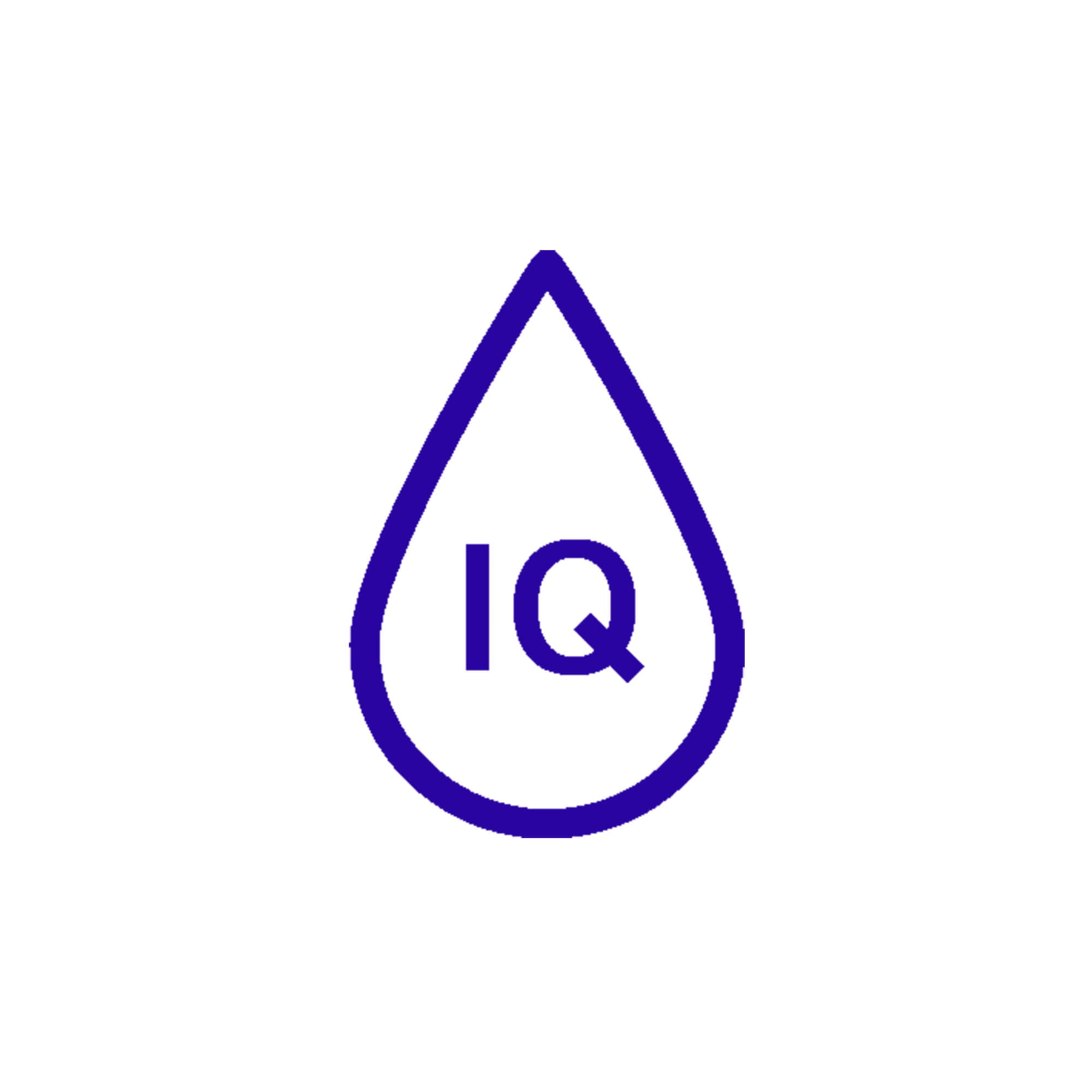 AquaIQ
The self-learning algorithm ensures that all alerts and actions are perfectly adapted to match your household consumption.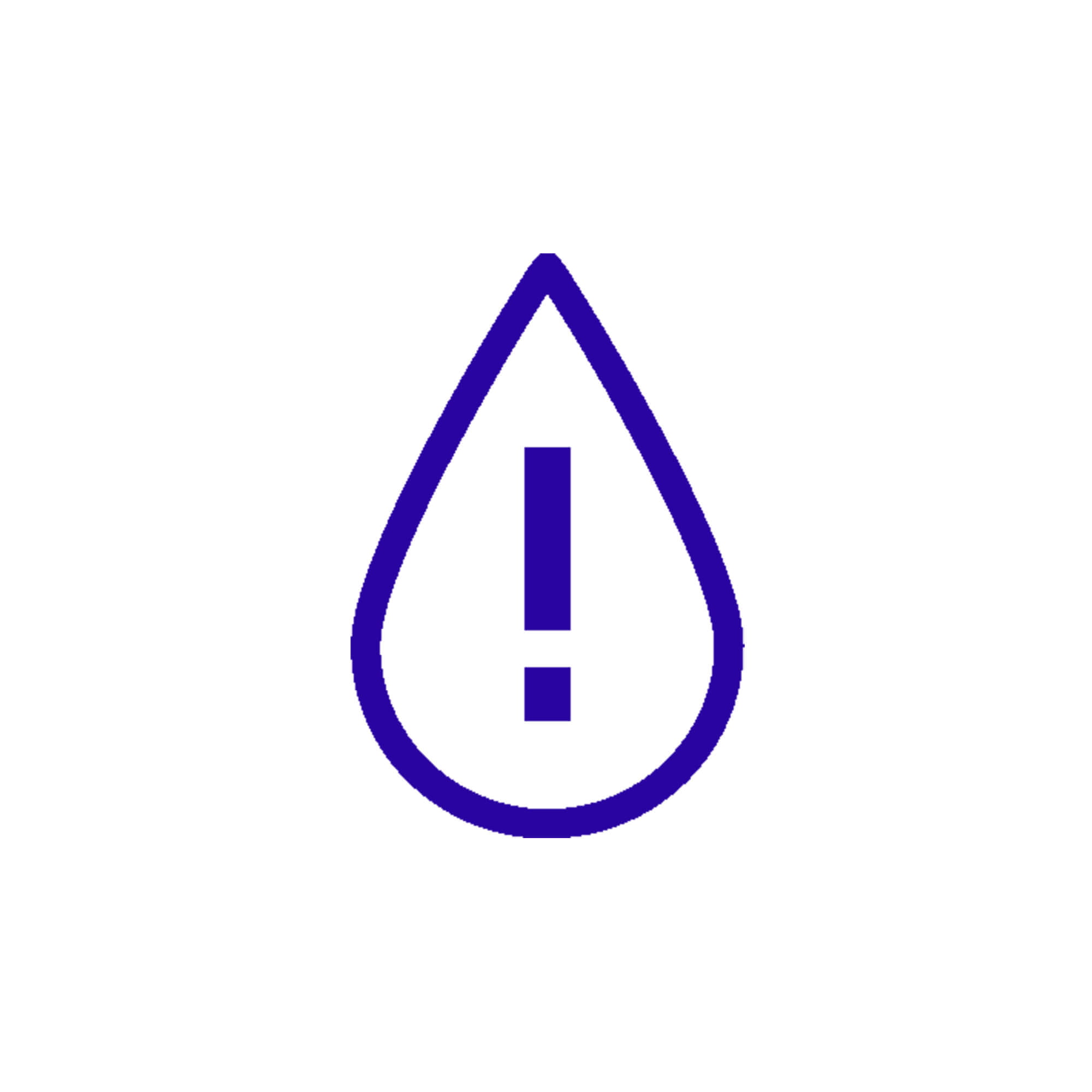 Aqua Alarm

Receive situation dependent alerts via pulsating red light, beeping sound, push notification or email.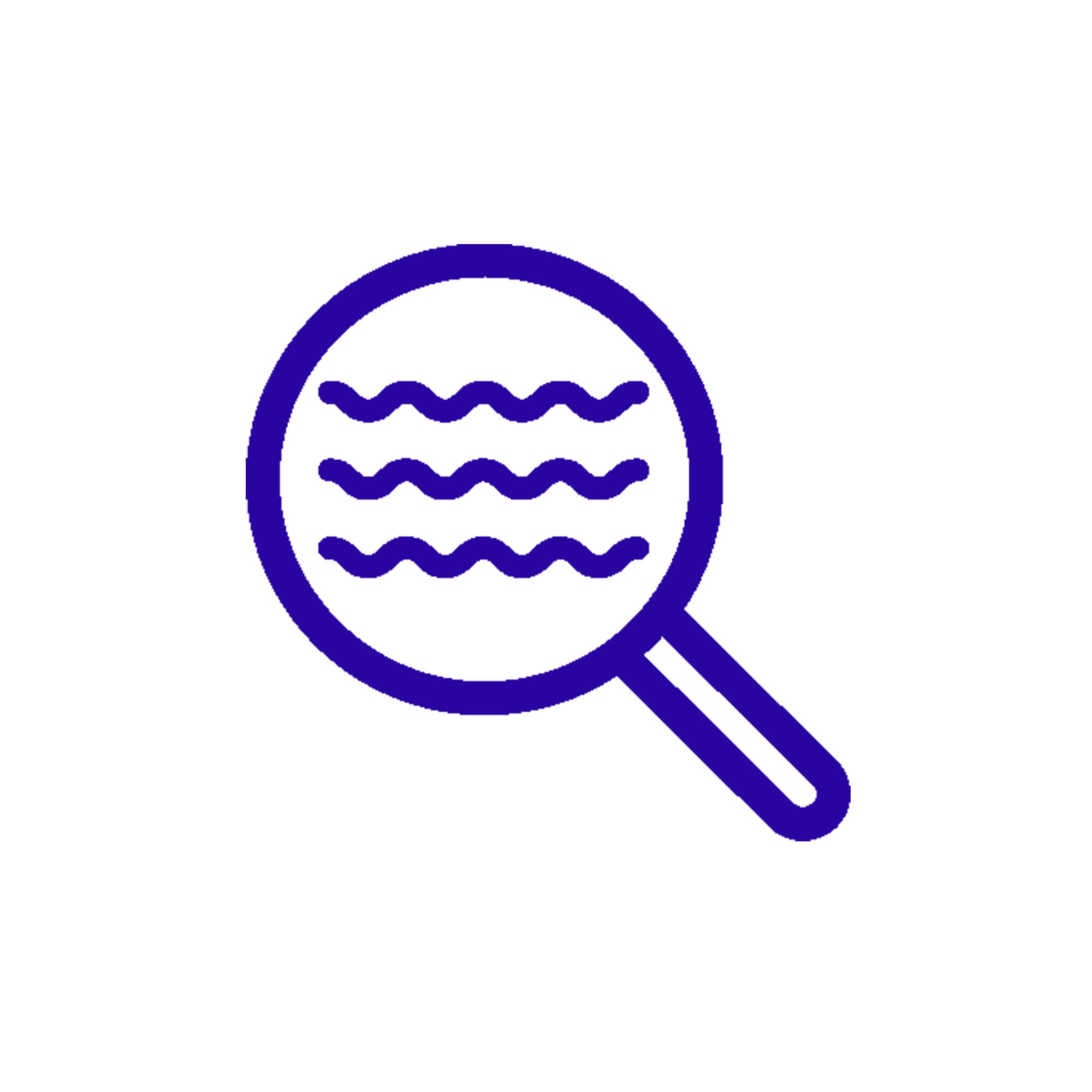 Detects flooding
Receive instant alerts in case of water leak.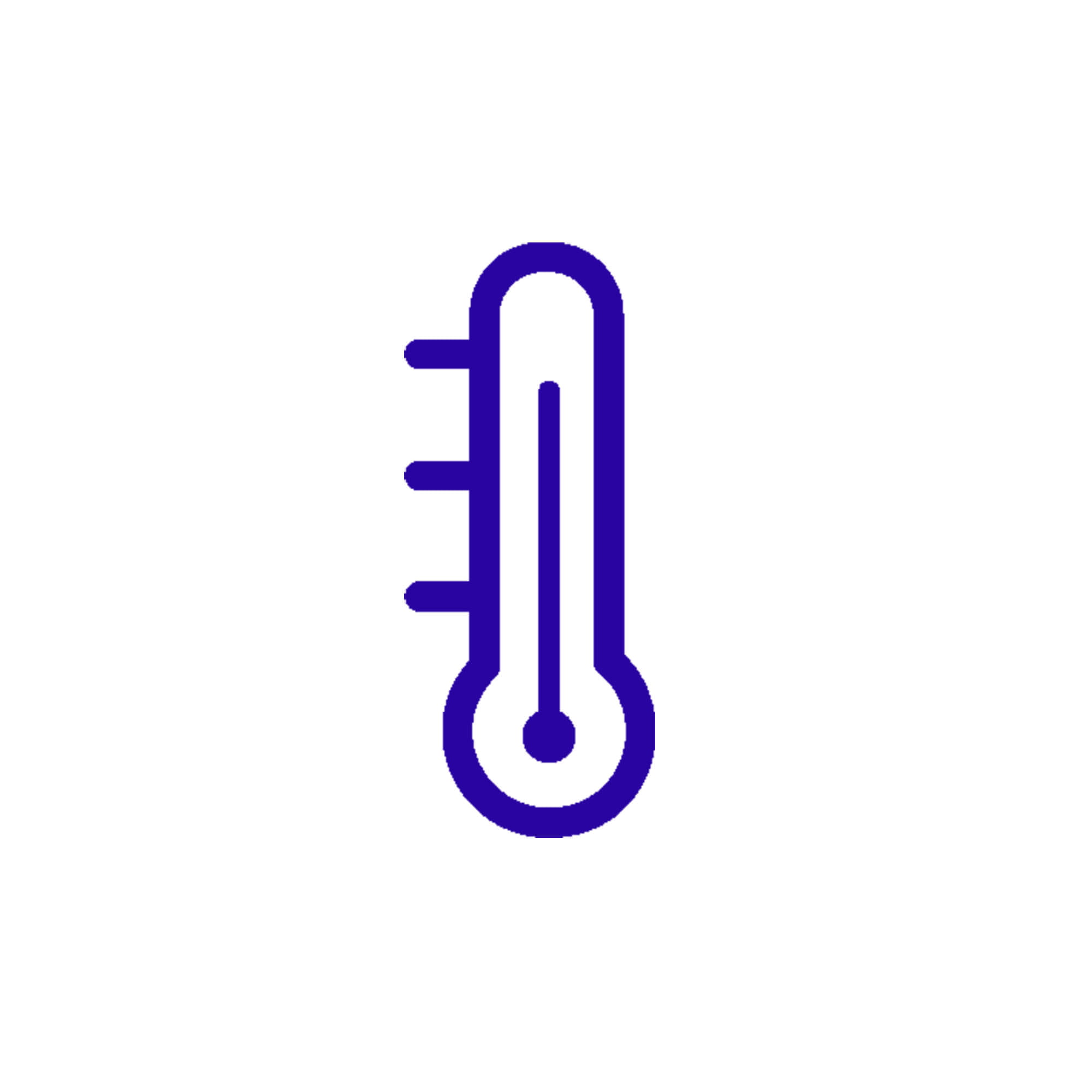 Senses Temperature
Get a daily update of room temperature on the hour, set thresholds and get warned instantly if critical.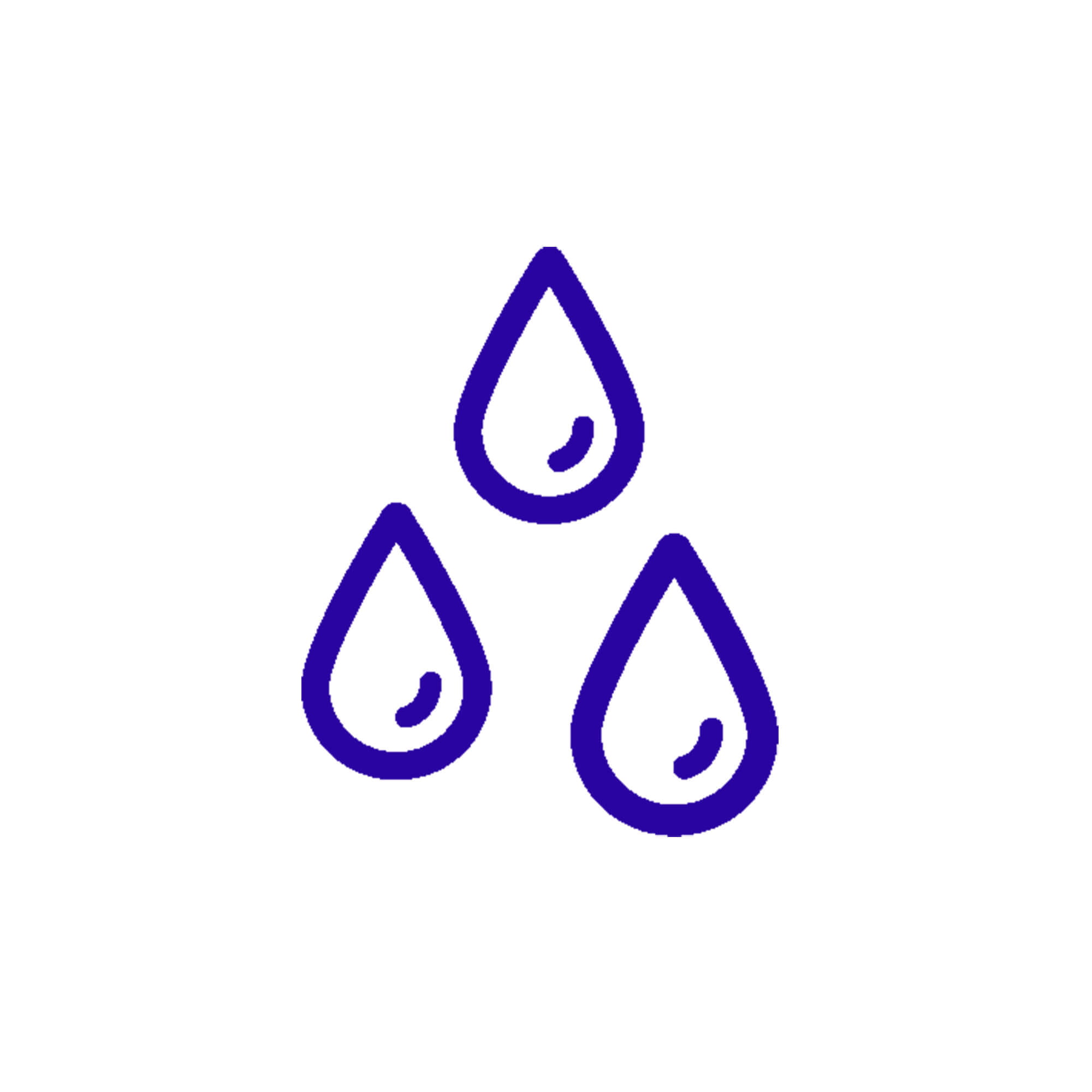 Senses Humidity
Get a daily update of room humidity on the hour, set thresholds and get warned if humidity is critical for more then 3 hours.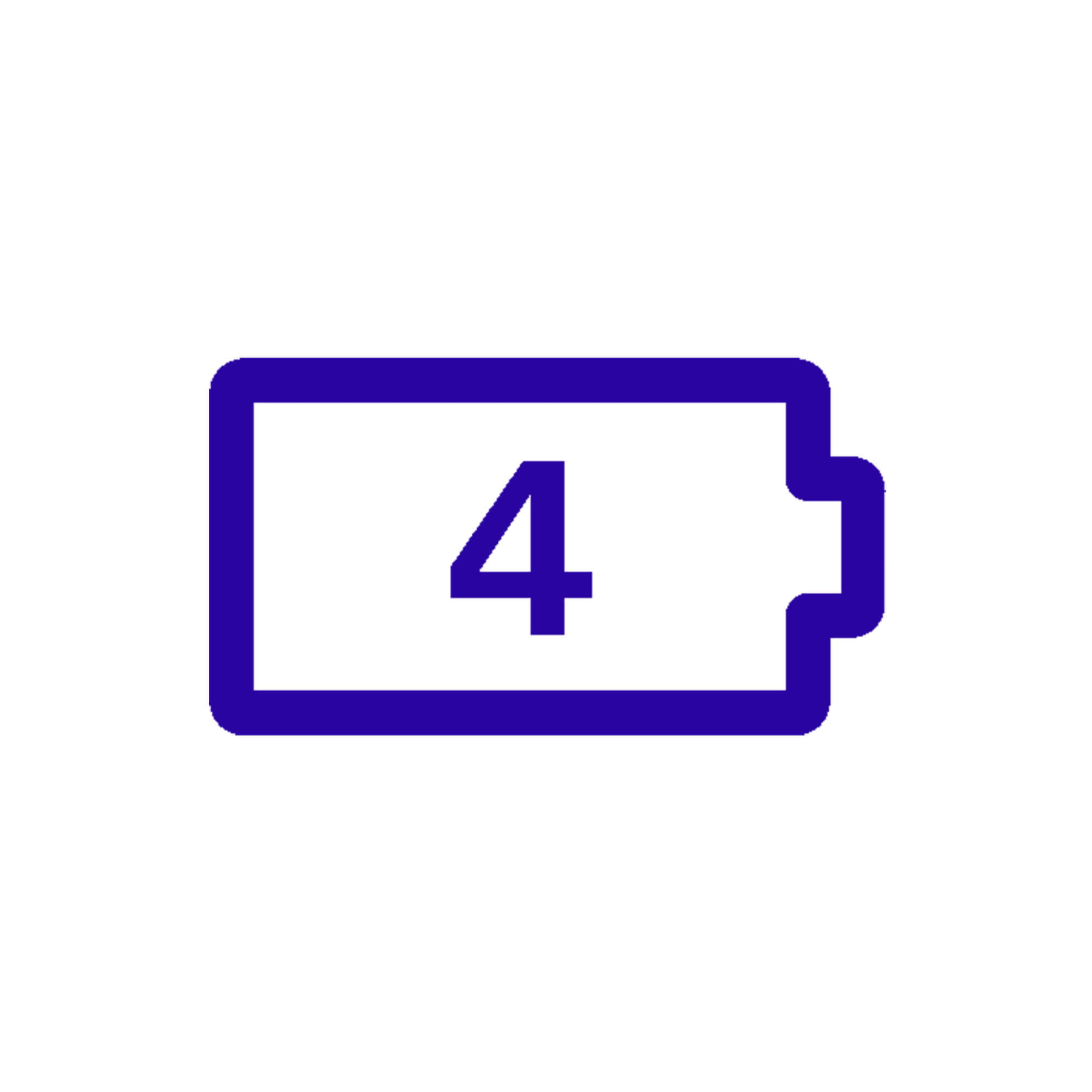 Long Life Battery
Durable battery power usage for up to 4 years.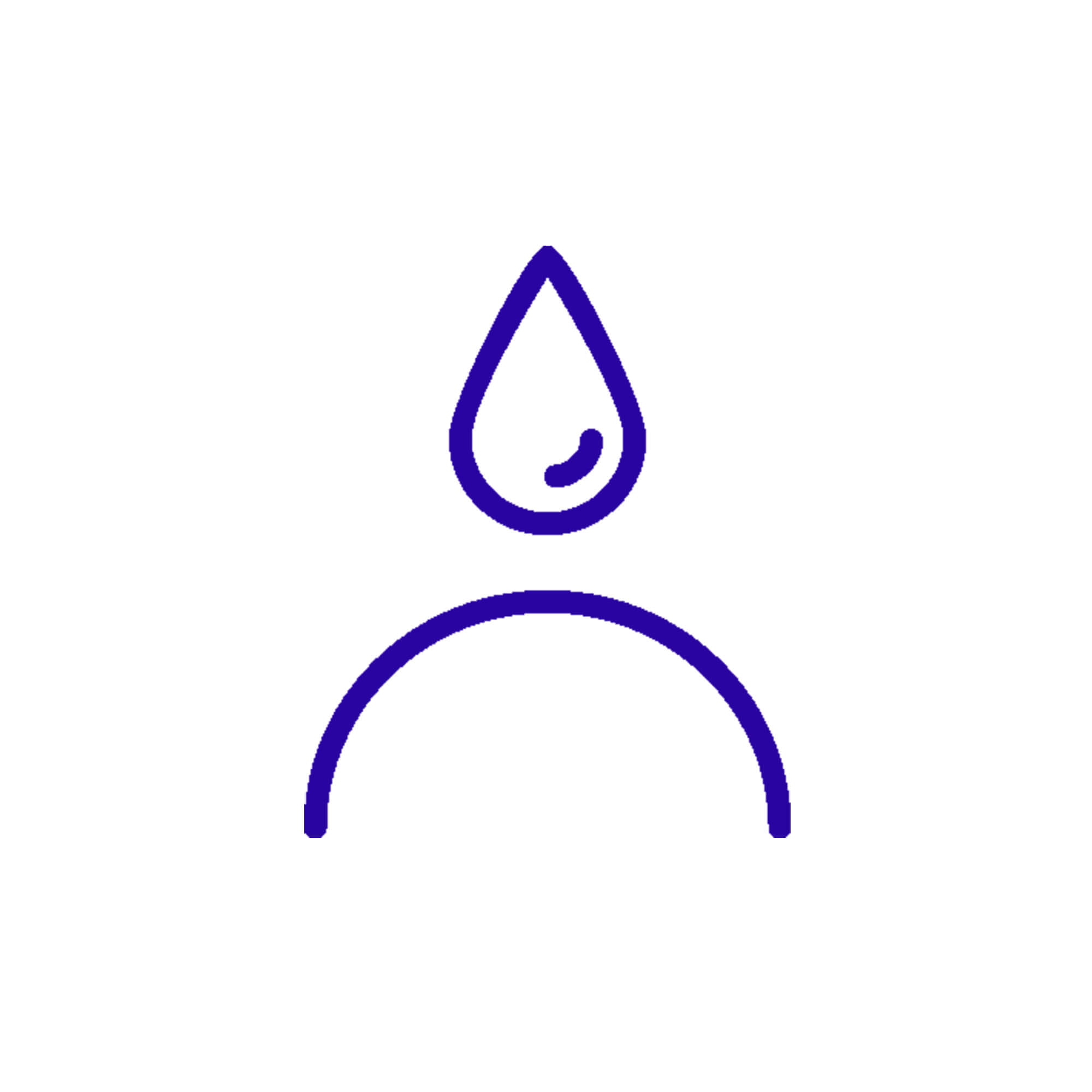 Water Resistant
Protected against spraying water.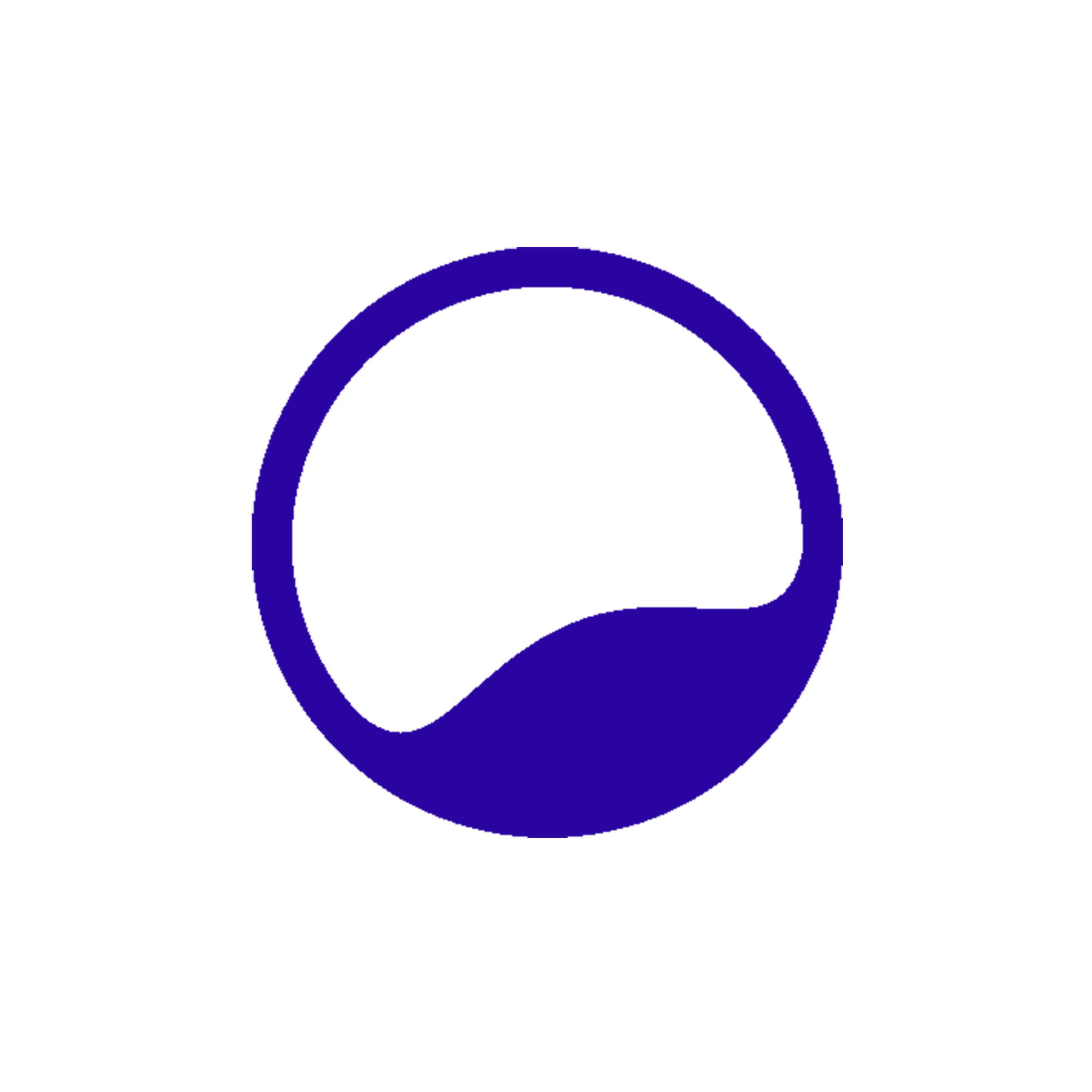 GROHE ONDUS
One App to access and manage all GROHE connceted products from your mobile device.