TOP 5 MISTAKES TO AVOID IN BATHROOM DESIGN
Renovating your bathroom from the ground up offers a blank canvas to design the space of your dreams. But to craft a bathroom that will serve your needs for the long run, it's important to keep particular details in mind so you don't make mistakes that will affect your day-to-day in a big way. For a bathroom that is everything you envisioned both functionally and aesthetically, check out these top 5 mistakes you should avoid in bathroom design.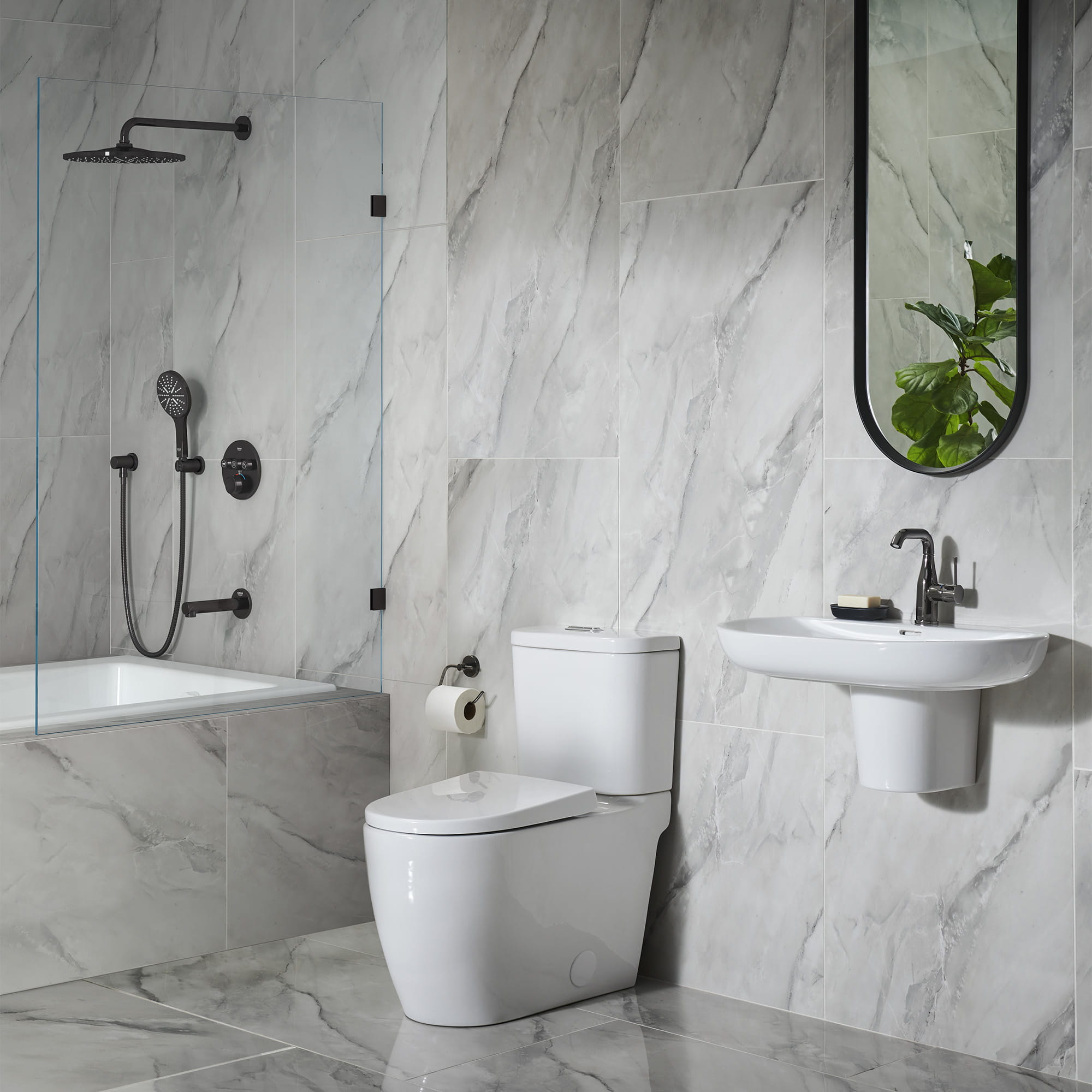 Inaccurate Measurements
Carpenters have a popular saying, "Measure Twice, Cut Once", and the same applies to bathroom design. If measurements of the room and fixtures are inaccurate, you increase the chances of designing an overcrowded bath that has a poor layout and leaves little room to move around freely. Incorrect measurements can also extend the timeline of your renovation and increase your budget if fixtures don't fit and replacements have to be ordered. So double checking your measurements is a must to avoid being left with an oversized vanity that takes up too much floor space or a toilet that doesn't fit.

No Storage Or Counter Space
When designing a bathroom, it's common for homeowners to focus on the aesthetics of the space over its storage capabilities. But with towels, bath products, everyday toiletries, and more, having enough storage and counter space in your bathroom is a design feature you do not want to overlook. Medicine cabinets, vanities, and niches, are all effective ways to incorporate storage into existing fixtures for a decluttered bathroom that invites relaxation. If you are limited on space for added storage pieces, ensure you have plenty of counter space to store your day-to-day necessities, and invest in countertop cosmetic organizers for ultimate tidiness.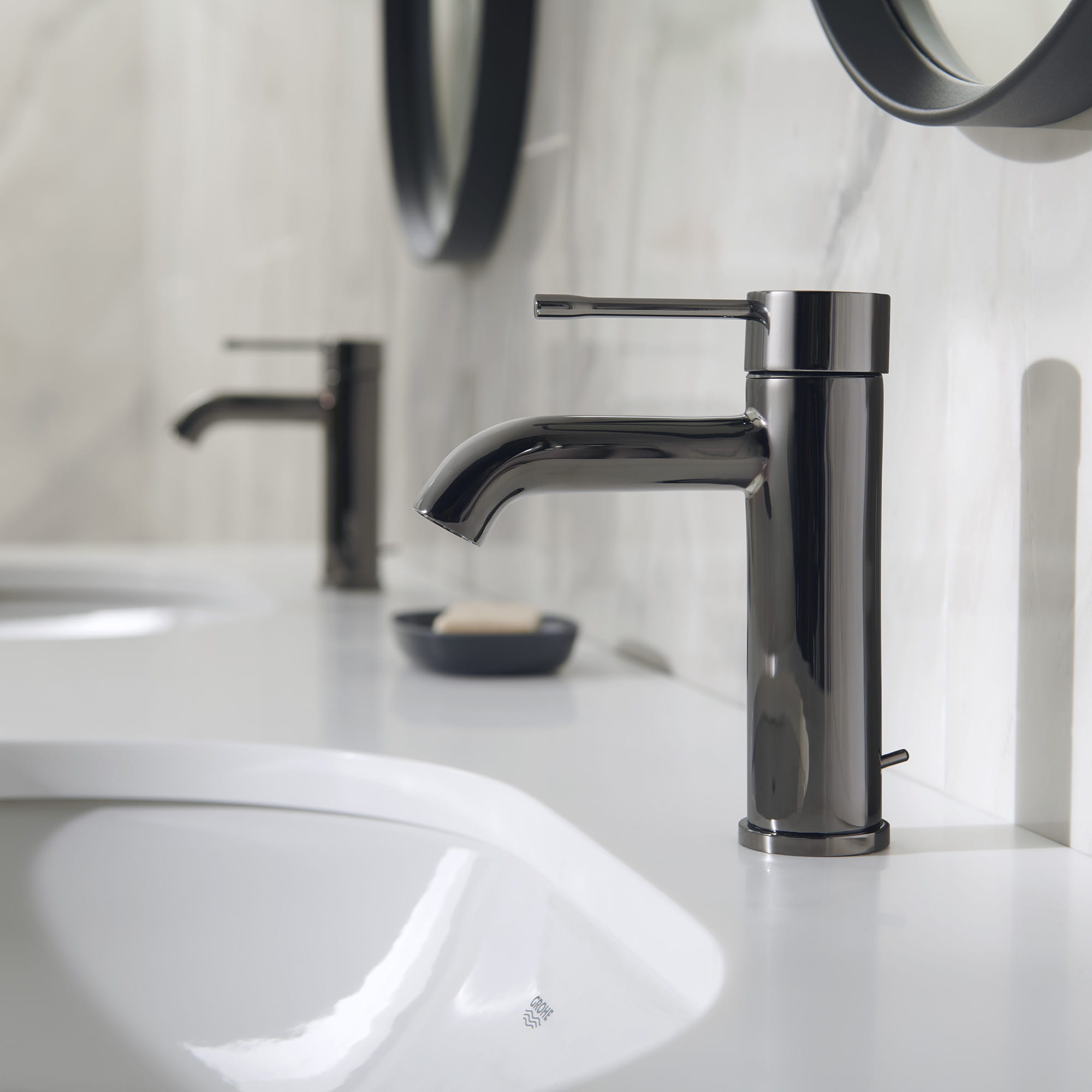 Underestimating New Finish Styles
Chrome is one of the most popular finish options for the bathroom, but it's important to remember it isn't the only one! Using unique and modern finishes can take your bathroom to the next level and add a touch of personality to your space. Although many are concerned about the style longevity of more trendy finishes, matte black and gold have evolved into timeless and contemporary fixture options that add a pop of colour, while tones like GROHE's Hard Graphite finish is a great neutral to complement varying styles for the future. So when choosing faucets, shower pieces, and accessories, open your mind to new finish styles for a bathroom that expresses your personal style.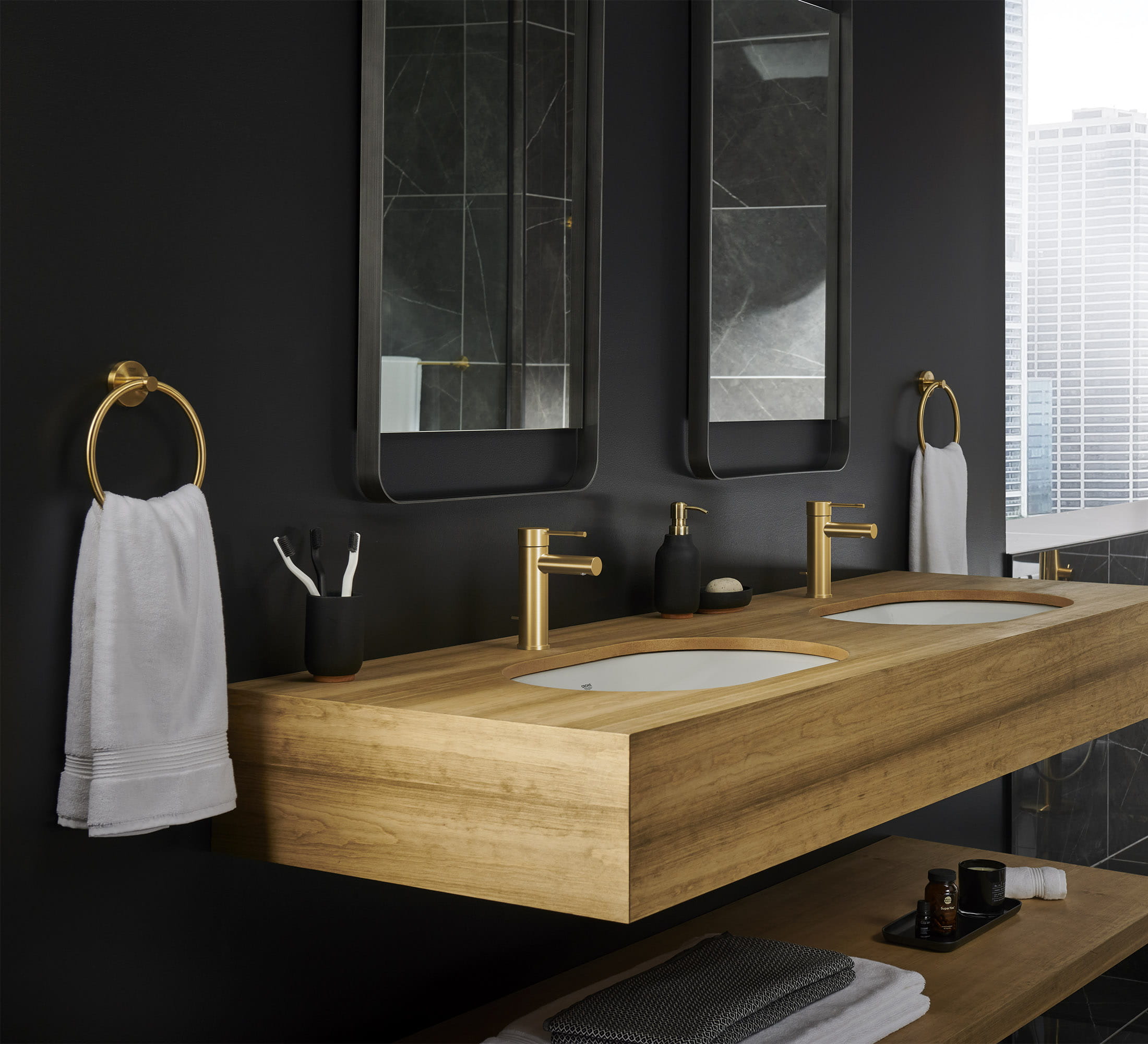 Overlooking The Accessories
A huge mistake homeowners make when designing a new bathroom is overlooking the importance of matching accessories and decor. Bathroom accessories are a lot like wearing jewelry on a night out - it elevates your outfit and brings the whole look together. For a space that is well coordinated and cohesive, adding matching accessories helps to put the finishing touches on your design. Not only can accessories aid in keeping your bathroom organized with pieces like towel rings and toilet paper holders, but depending on the finish and design style, they also add boldness, warmth, intricate details, and uniqueness to your bathroom that makes it truly yours.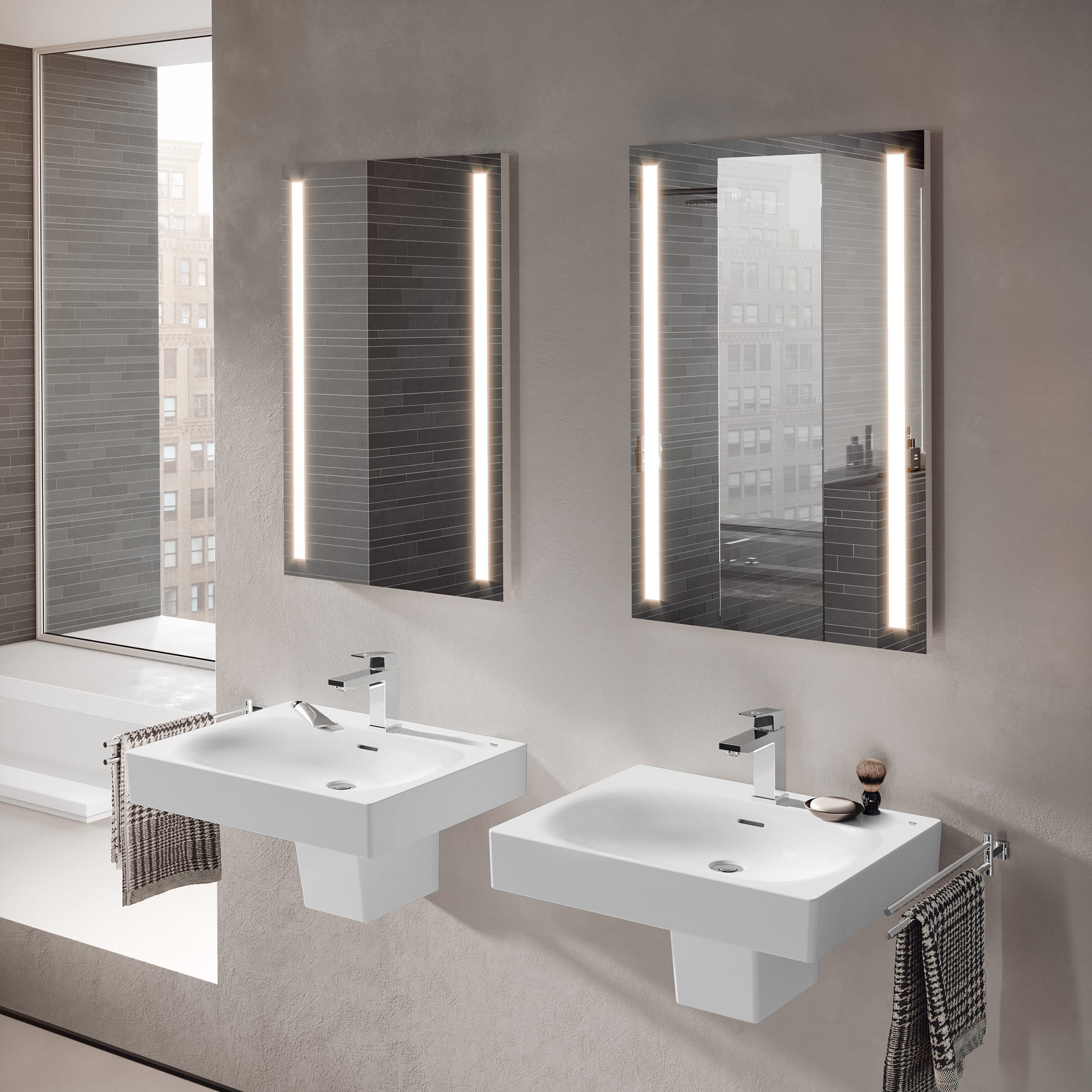 Insufficient Lighting
As a space that typically has minimal natural light, planning out the lighting placements in your bathroom is essential to a successful design. But we're not just talking about standard overhead lighting. Depending on your needs and preferences, consider mirror and vanity lights, shower lighting, and other task lighting for clear visibility throughout your daily routine. You may even want to utilize dimmer switches to control the ambiance of the bathroom and create a relaxing mood that's ideal for an evening soak. Once you identify those high priority areas and preferences, you can plan your electrical work accordingly to keep your renovation efficient and on track.