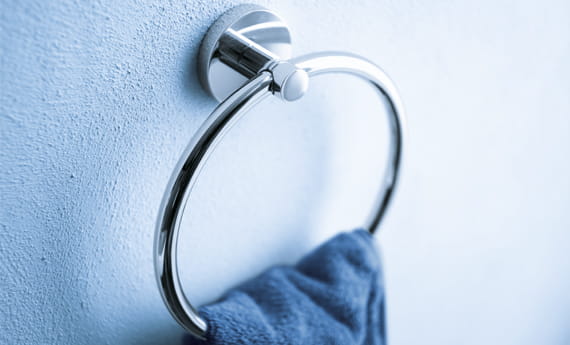 Bathroom Accessories
Towel rails, soap dispensers and robe hooks add the finishing touches to a bathroom. For a cohesive look, choose a faucet manufacturer that offers a wide range of accessories. This will ensure the surface finish of your faucet and accessories are a perfect match.

Within the bathroom environment, the location of accessories is about balancing design preference with accessibility. Take time to consider their positioning as fixing them requires drilling into the bathroom tiles.

Towel rails should be placed within arm's reach of the bath and/or shower and robe hooks outside the shower door. Wall-mounted soap dispensers and beaker holders will help keep the basin area clean and tidy.
Bathroom Accessory Collections