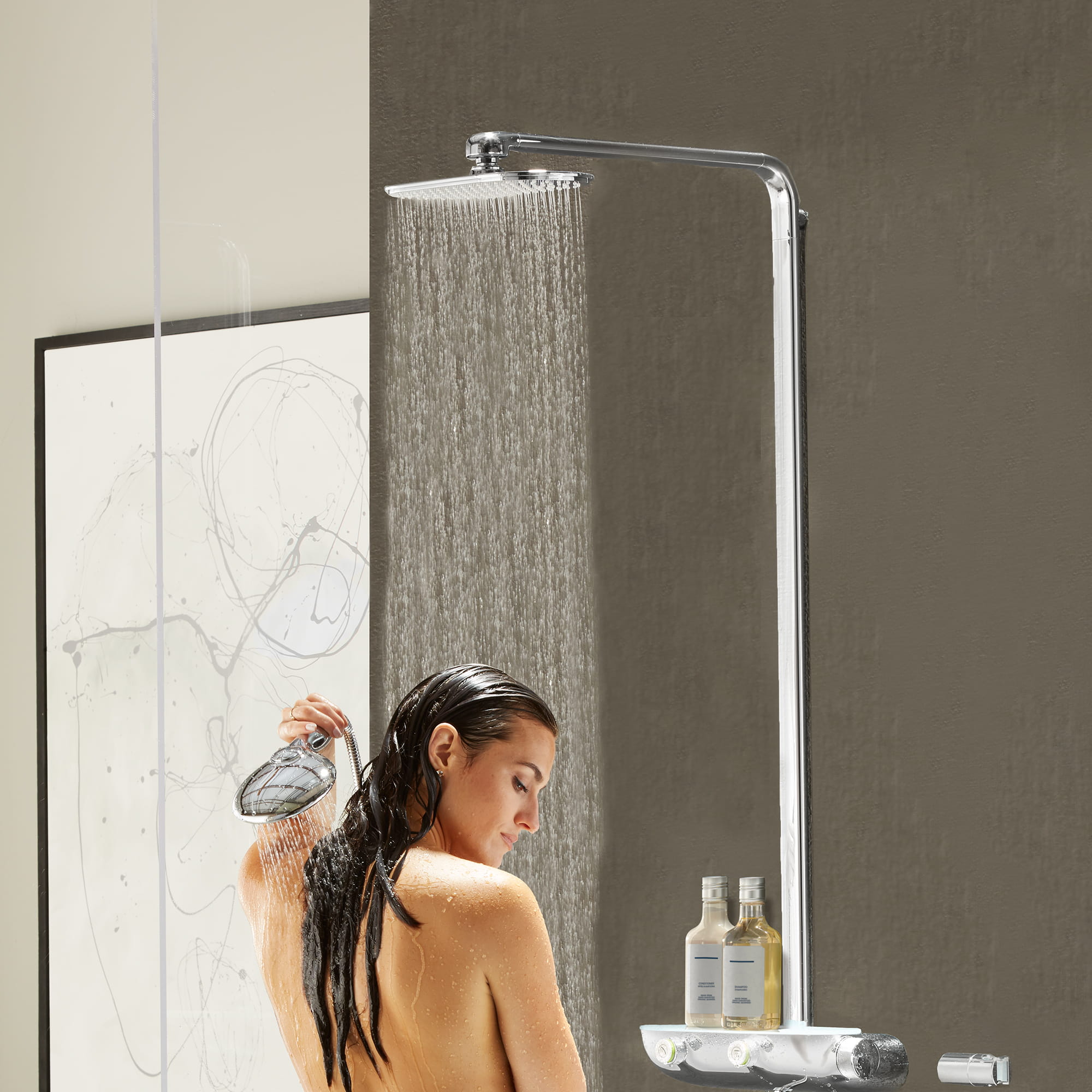 3D Showering - Push, Turn, Shower
With the new GROHE Rainshower® SmartControl 360 shower system you'll enjoy this personalized and luxurious showering experience every day. Choose the spray, control the volume, save the settings. GROHE's unique SmartControl push-and-turn button technology takes the idea of comfortable showering to a new level. The innovative SmartControl technology offers spray selection and volume adjustment in one. Push the GROHE ProGrip handle corresponding to your choice of shower head or hand shower, and turn to adjust the water volume. To stop the water flow, push the button again, and your preferred volume setting is stored – perfect for a short shower pause or for your next shower. Prefer two sprays at the same time? No problem, just activate both buttons.

Customize the unit with your choice of shower head and hand shower (sold separately).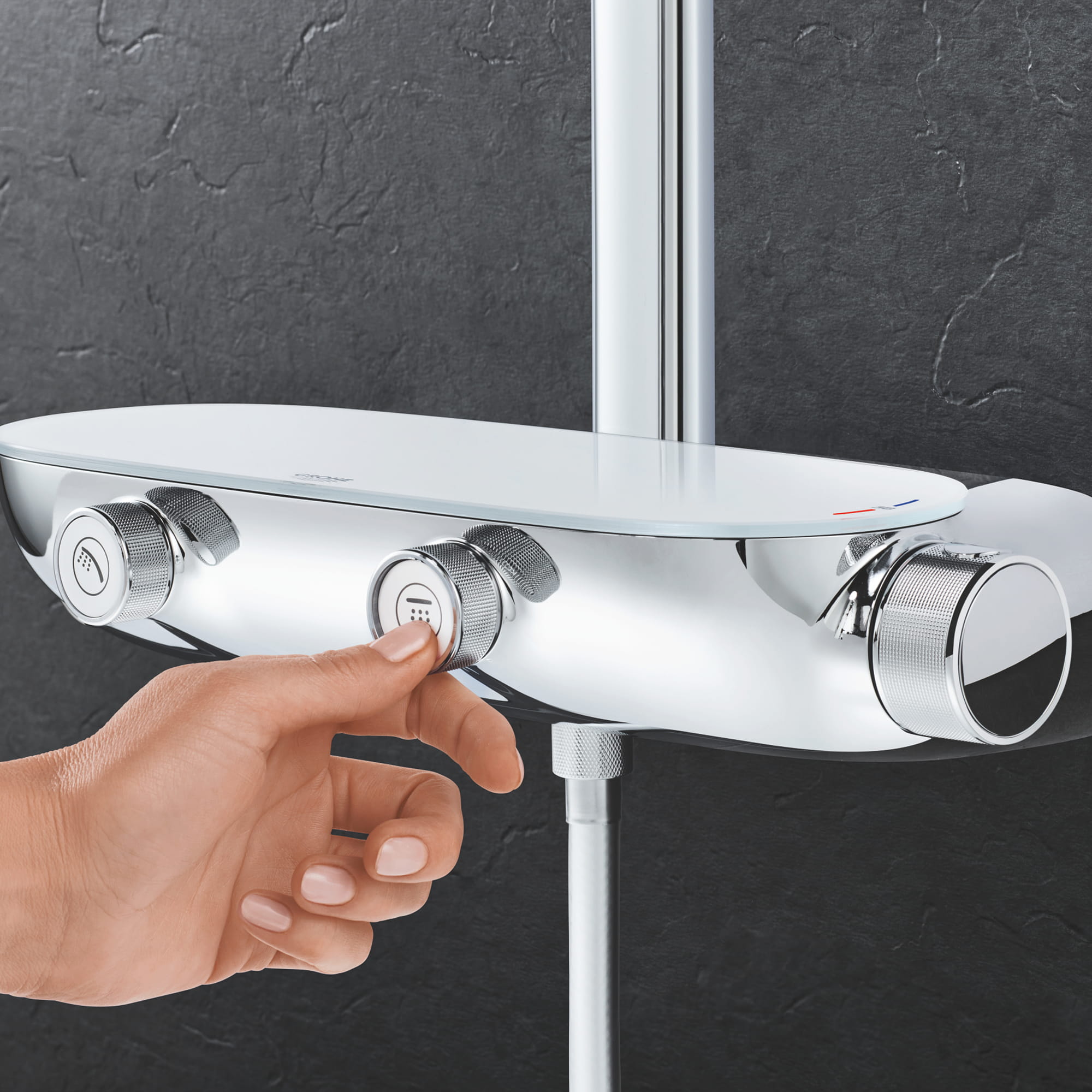 100% Control, GROHE SmartControl
Start/Stop & Volume
The innovative GROHE SmartControl technology lets you choose your preferred spray pattern and adjust the water flow as desired. Operation is simple and easy for all the family - including children. That's Smart.
Temperature
GROHE TurboStat® technology lies at the heart of this shower system. The thermo-element's unrivalled sensitivity means it delivers water at the desired temperature within a fraction of a second - and keeps it consistant for the duration of your shower.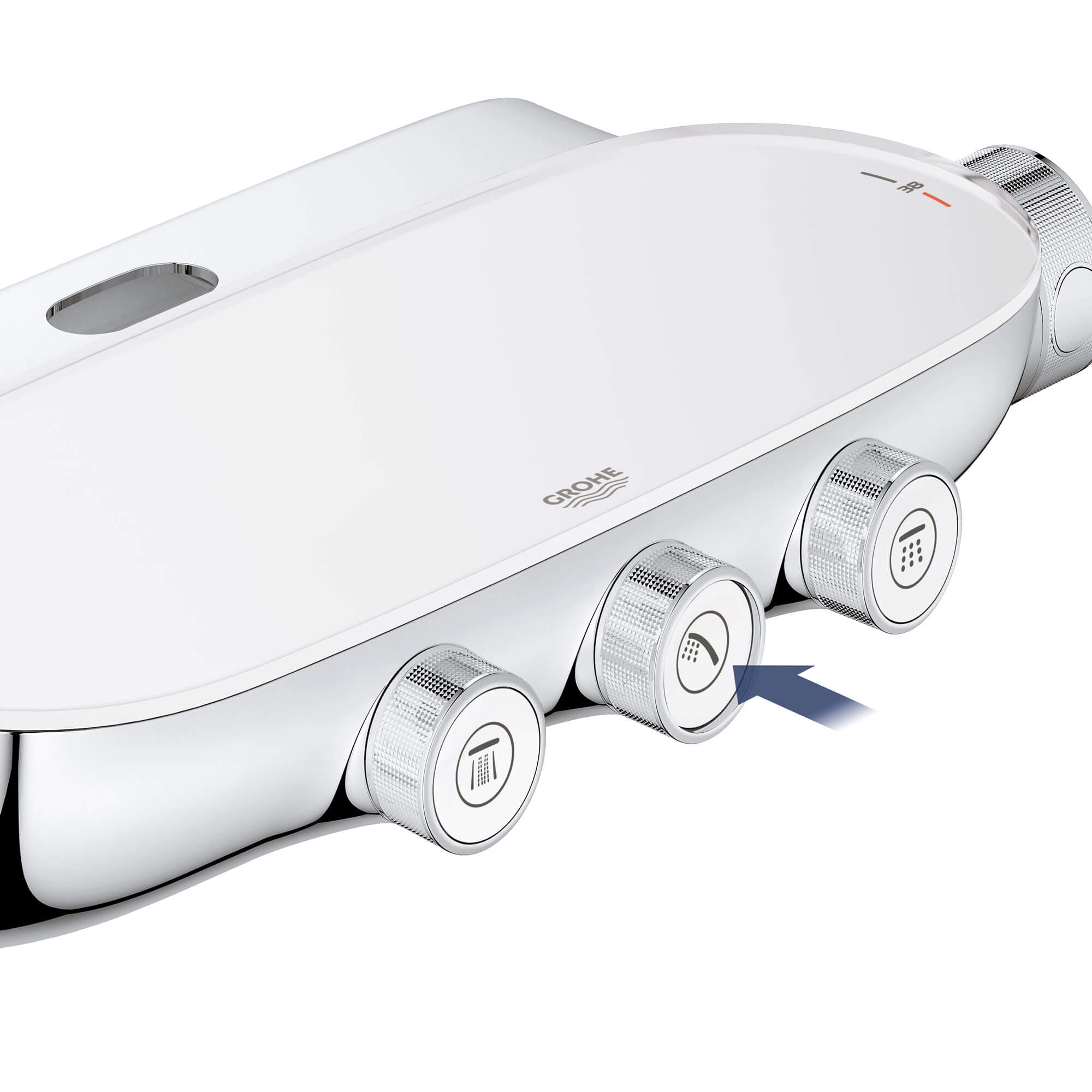 Push the button to start the shower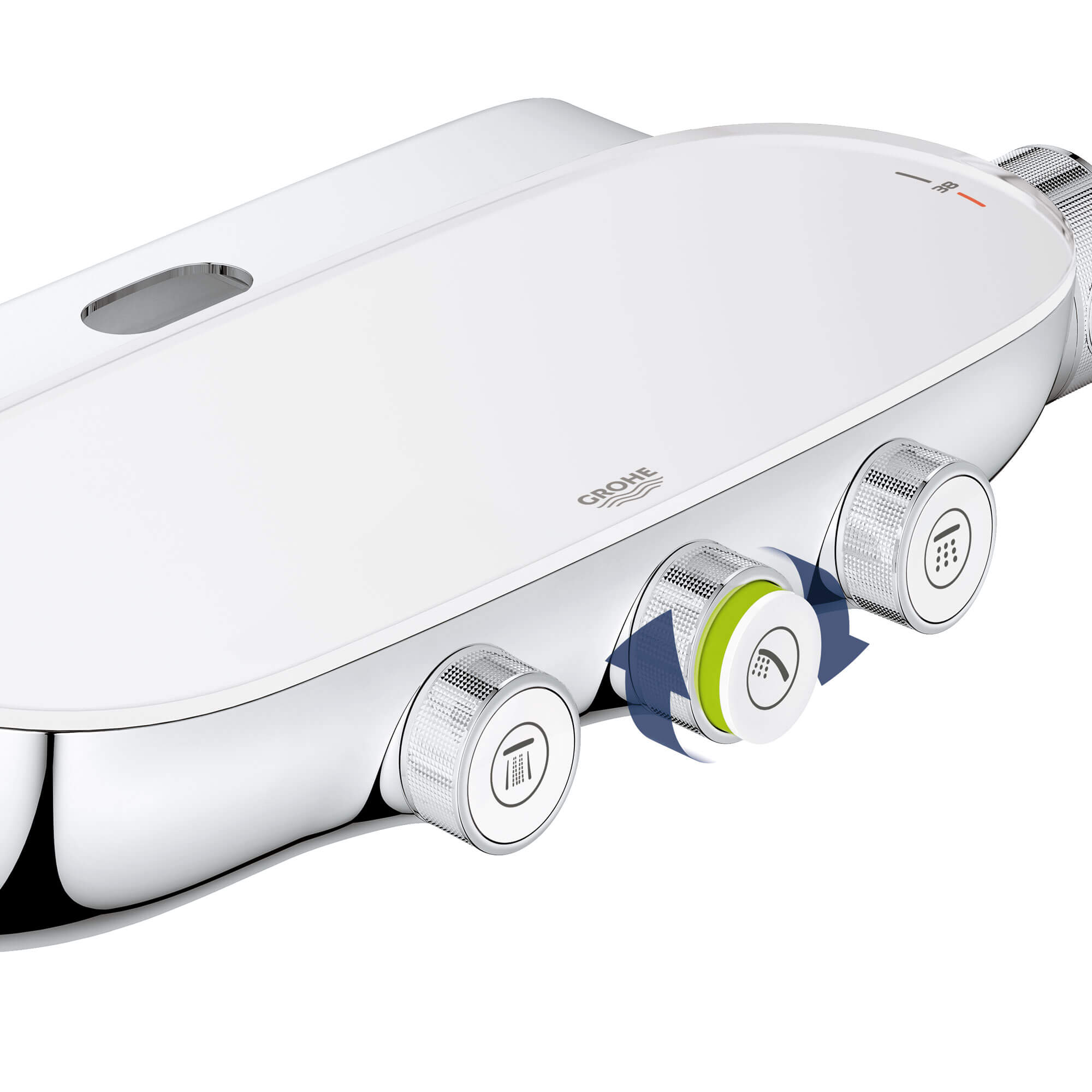 Turn to adjust the water volume gradually from Eco to Full Flow.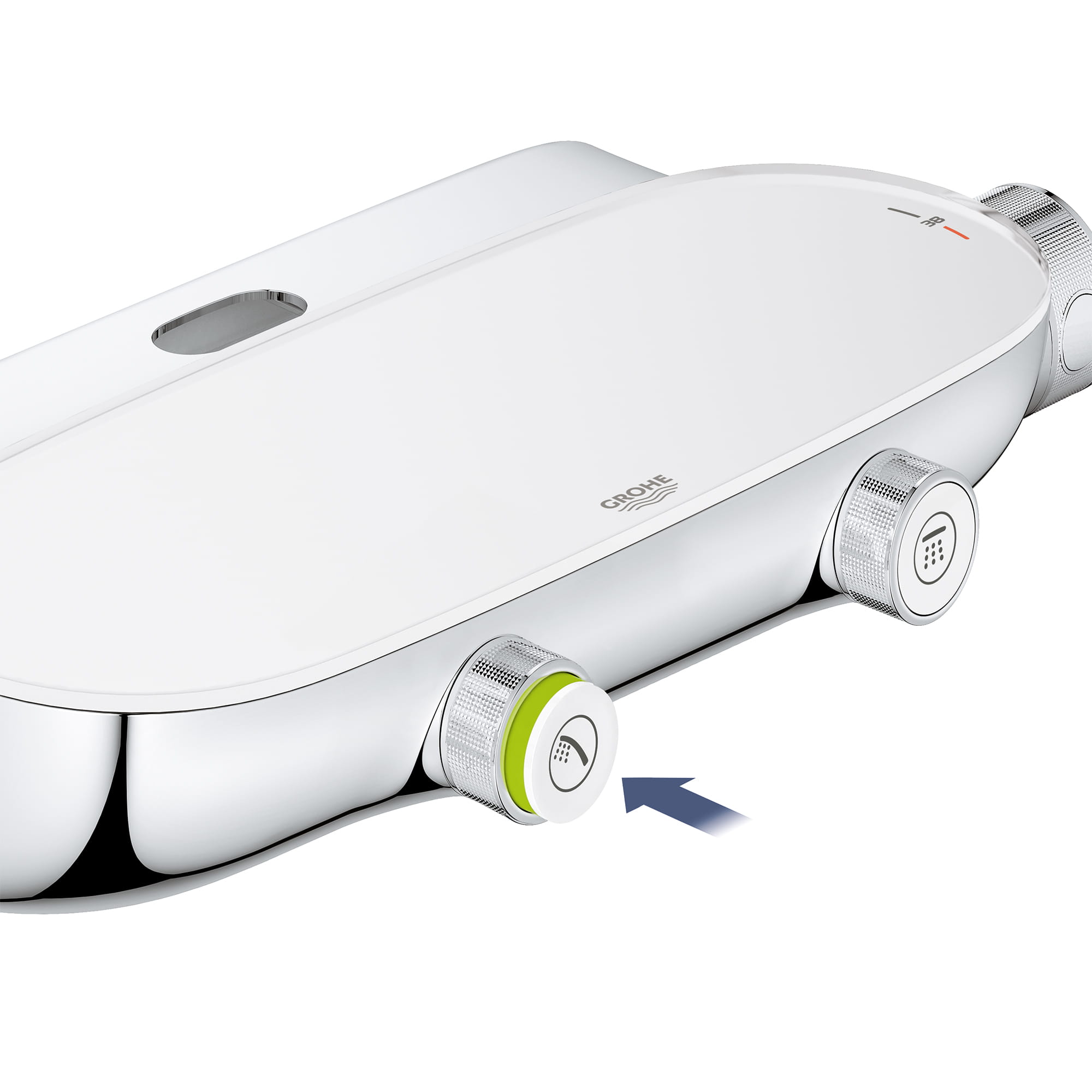 Push again to stop or pause the shower. The volume is now present when you restart.
INSPIRED BY NATURE - INTUITIVELY CONTROLLED
Emotions guide actions. Let yourself drift away while maintaining control. Organic shapes that beautifully caress the senses will help you reach this goal. Enjoy the perfect interaction of organic design and innovative technology and anticipate a relaxed time-out from everyday life.