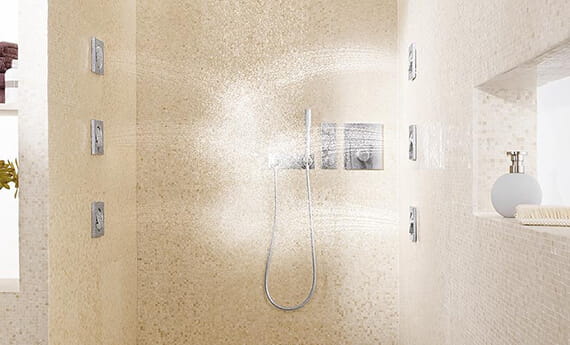 The Freedom to Design Your
Perfect Spa Shower
At GROHE we know that creating a sensational shower involves more than looks alone. Water gives life to your shower, so how you choose to control the water makes all the difference.
Grohtherm F gives you the freedom to design your spa shower exactly as you please. Featuring GROHE TurboStat® technology, the shower thermostat responds within a fraction of a second to any changes in the incoming water supply, constantly readjusting the balance of hot and cold water to ensure the temperature you select at the start of your shower remains constant for the duration of your shower.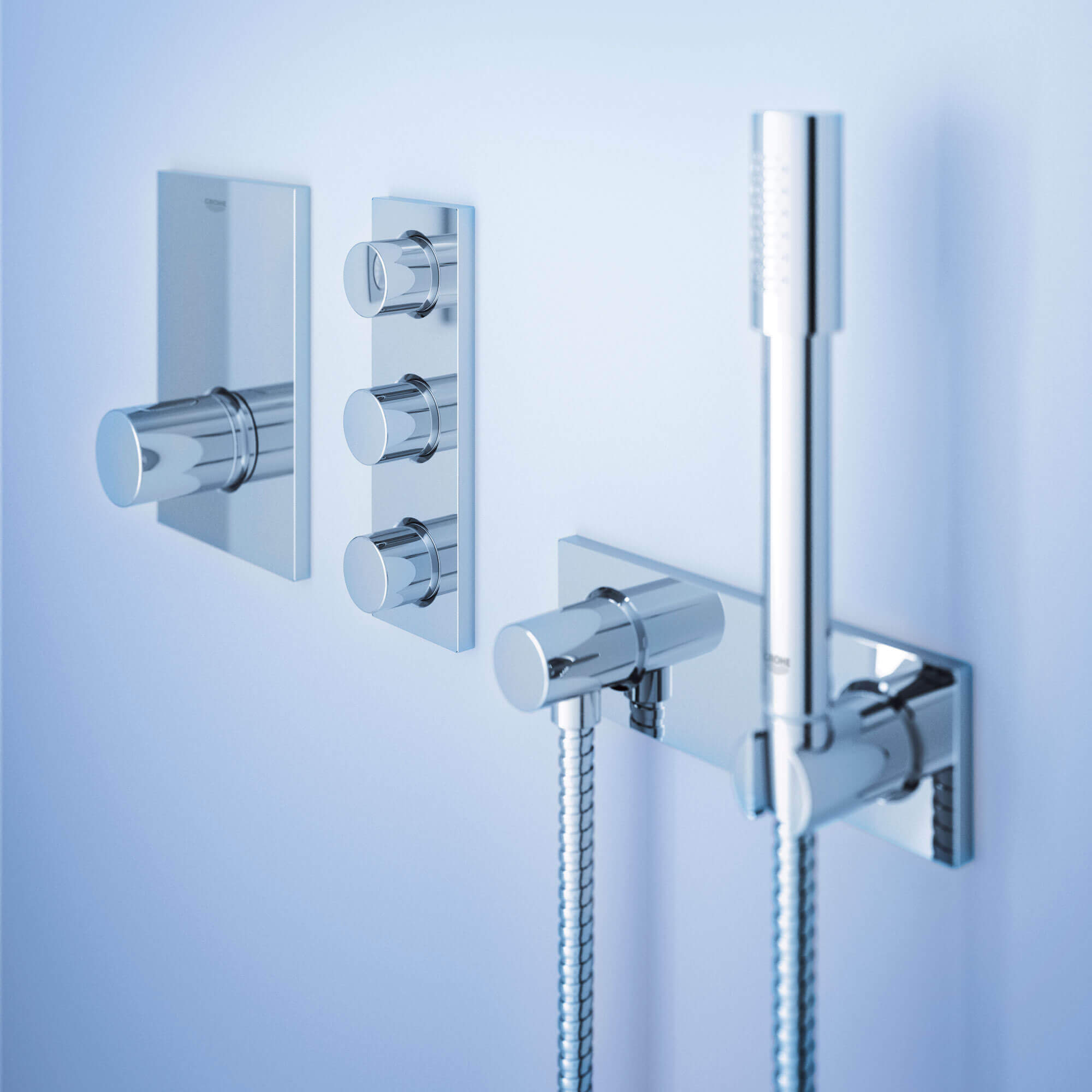 Maximal Flexibility, Minimalist Design
Each member of your family wants something different from their shower. With Grohtherm F custom shower controls no-one needs to compromise. Whether you want to control one, two or multiple shower outlets, the modular range gives you the freedom to create a range of exciting experiences when combined with our award-winning shower head designs. Bespoke showering for maximum enjoyment.
Features:
- High value-for-money, all controls made from metal
- Modular sized controls allow for custom made layout for shower & bath/shower
- Modular sized controls allow for custom made layout for shower & bath/shower
- Maximal flexibility: controls three or more showers
- Perfect match with GROHE Rainshower® F showers, GROHE Allure faucets and GROHE Cosmopolitan style ranges
- GROHE TurboStat® Technology for perfect water temperature at all times
- GROHE Rapido behind the wall system for easy and safe grid installation with dry and brick walls