DeFINED COLLECTION

A lEGACY OF PERCISION AND BEAUTY grohe DEFINED™bathroom Faucet

SOFT, ELEGANT TRANSITIONS

Between traditional and modern design you'll find transitional. A warm, inviting blend of styles that blurs the line between time-honoured traditional and modern chic, creating an aesthetic whose sole purpose is to convey comfort, warmth, and a timeless spirit. This is GROHE Defined™ - A fresh, enduring bath collection that incorporates engineering excellence and superior craftsmanship, the hallmarks of the GROHE heritage.
Created to complement every bathroom setting, the beauty of Defined™ originates at a solid, D-shaped base that gently transitions to clean, geometric lines at the handle and spout. This remarkable fusion of angles makes Defined™ lightweight in appearance yet sturdy in character, a unique combination that transcends every trend.
Equal parts beauty and functionality, Defined™ features a gently curved ribbon spout, reminiscent of a waterfall. Smooth and comforting, the water flows in a soft, steady stream at precisely the right angle. The lever handle takes its cue from clean, modern lines, offering easy, exacting operation. For the discerning homeowner, this attention to precision, both inside and out, is as essential as it is expected when designing this very personal space. Every detail adds to the ambiance; every function is flawless.
Defined™ is a statement-making silhouette that enhances rather than overpowers, lending the comfort, warmth, and timeless spirit that makes transitional settings so appealing in today's well-appointed home. The Defined™ collection is available in a choice of finishes and size options to ensure easy coordination of an entire bathroom.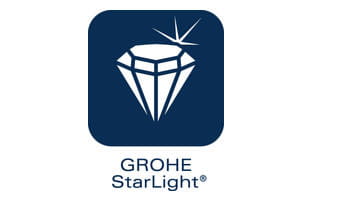 GROHE STARLIGHT
Made to last surfaces ranging from precious matte to shiny like a diamond.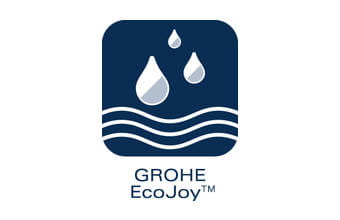 GROHE ECOJOY
Save precious resources and enjoy 100% water comfort.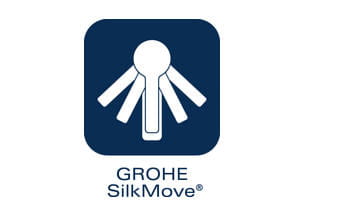 GROHE SILKMOVE
Smoothest handling for effortless precision and ultimate comfort for a lifetime.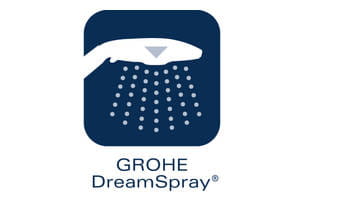 GROHE DREAMSPRAY
Innovative quality showers for luxurious revitalization and wellbeing.
A LEGACY OF PRECISION AND BEAUTY GROHE DEFINED™ KITCHEN FAUCET



KITCHEN DUAL SPRAY PULL-DOWN FAUCET
The GROHE Defined™ Kitchen Faucet presents transitional design at its best. Combining traditional curves and clean, contemporary lines, this exquisite style is masterfully executed with minimalist proportions outside and superior performance inside. Featuring a pull‑down spray head with stream and spray functions, and Magnetic Docking to keep the spray head securely in place, Defined™ makes every task easier while adding unmistakable style and distinction to the kitchen.