A TIMELESS TREND: MATTE BLACK IN DESIGN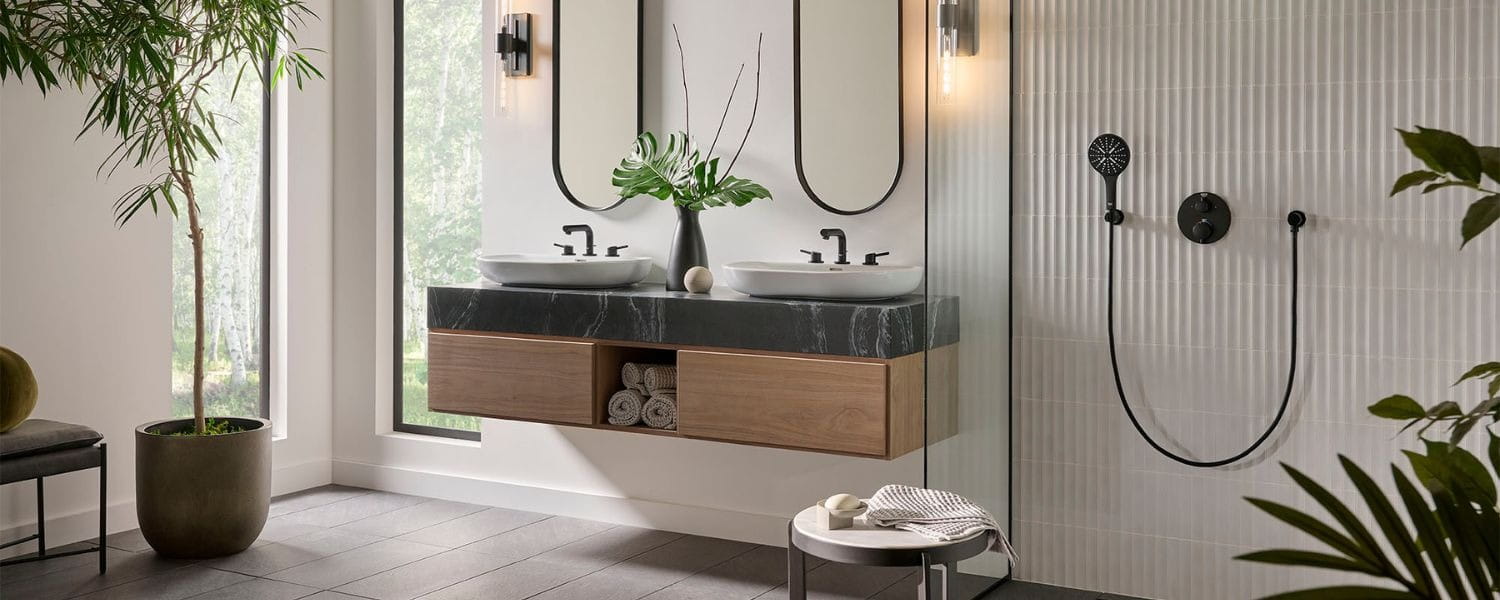 Making waves across the interior design industry, matte black in the home has had a major evolution over the past few years. One of the hottest trends for bathroom and kitchen faucets, paints, wallpapers, furniture, and more. Read on to learn why matte black has risen to the top and how to incorporate it effortlessly into your space.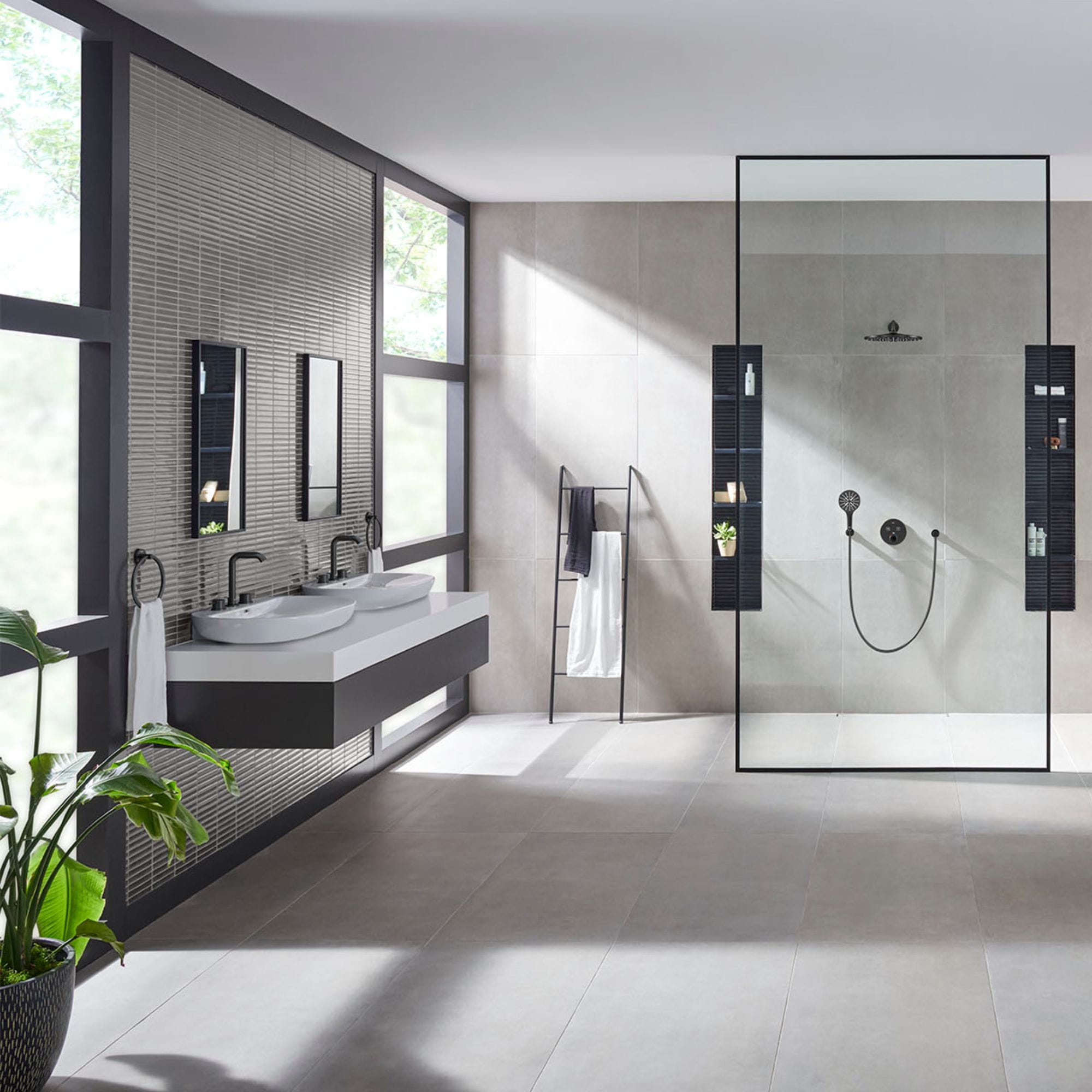 Why Matte Black?
What was once synonymous with gothic design, matte black is now known to elevate a space with contemporary elegance. Although it skews on the modern side, matte black offers a crisp aesthetic that is extremely versatile. From traditional to transitional and beyond, it can work with any design to bring a fresh and timeless look to your fixtures and decor. Used on its own, it creates a dramatic and powerful space, but when fused with vibrant colours, natural woods, and light airy tones, you can create a dynamic room that exudes your personal style. Ready to jump on the matte black bandwagon? Here are some ways to incorporate matte black into your home:
Bathroom and Kitchen Fixtures
Matte black faucets and fixtures are all the rage and now readily available across a wide range of styles and budgets. By quickly swapping out your kitchen or bathroom faucet with a matte black one like the
Essence Single-Hole Bathroom Faucet
, you can elevate your existing design with a sleek and clean aesthetic. The dark tone creates a chic focal point, especially in an otherwise understated space. The best part? Matte black easily hides pesky fingerprints so your kitchen faucets, bathroom faucets, and shower faucets look their best with minimal maintenance. Learn more about when to use matte black and other finishes
HERE
.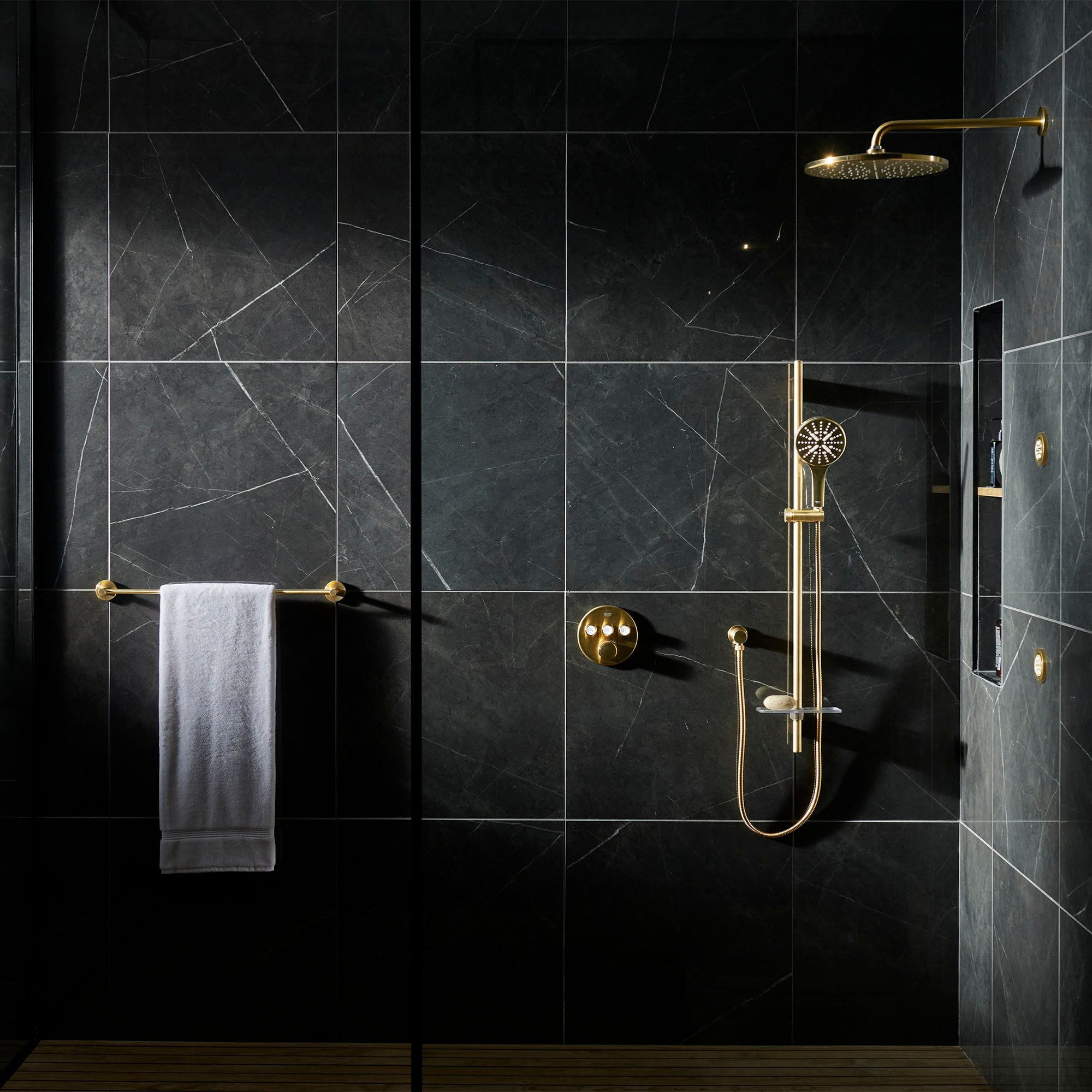 Paint and Tiles
Matte black paint and tiles can easily create a dramatic accent wall in your kitchen, bathroom, bedroom or any room in the home. Although bold, it's a neutral tone that nicely pairs with other colours and metals to emphasize an area of the space. Matte black tiles in particular are perfect for adding subtle texture to a kitchen backsplash or behind your bathroom vanity. You can also help to ground a white or light-toned space by incorporating black stone tiles on floors and walls for a strong contrast.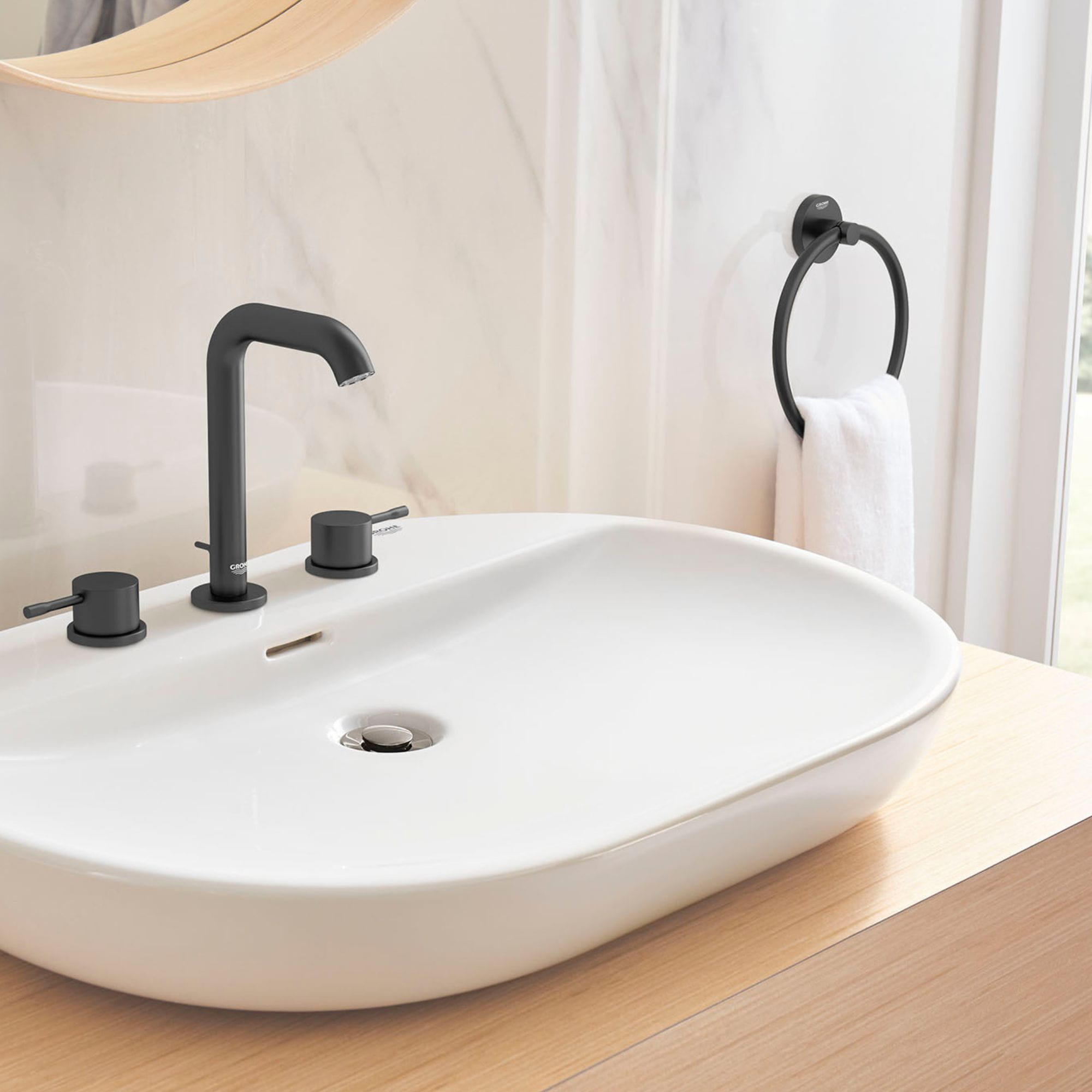 Accessories
Whether it be a glamorous brass finish or a classic polished chrome, the versatile matte black combines well with other metals, so you don't have to commit to all matte black fixtures if it's not your style or don't want to replace many pieces. For a small and inexpensive way to add touches of matte black to your bathroom, consider incorporating matte black bathroom accessories for subtle accents that add interest and depth. Explore GROHE's matte black bathroom accessories
HERE
.
Cupboards and Vanities
As all white bathrooms and kitchens are becoming a thing of the past, designers are beginning to use more colour to create a vibrant design. Instead of creating a stark contrast with white vanities, cupboards, countertops, and kitchen islands, consider matte black to unify the space. These large, dark furniture pieces can be brightened and neutralized with warm woods, soft linens, and light floors or walls, or you can make a statement with a black-on-black design.