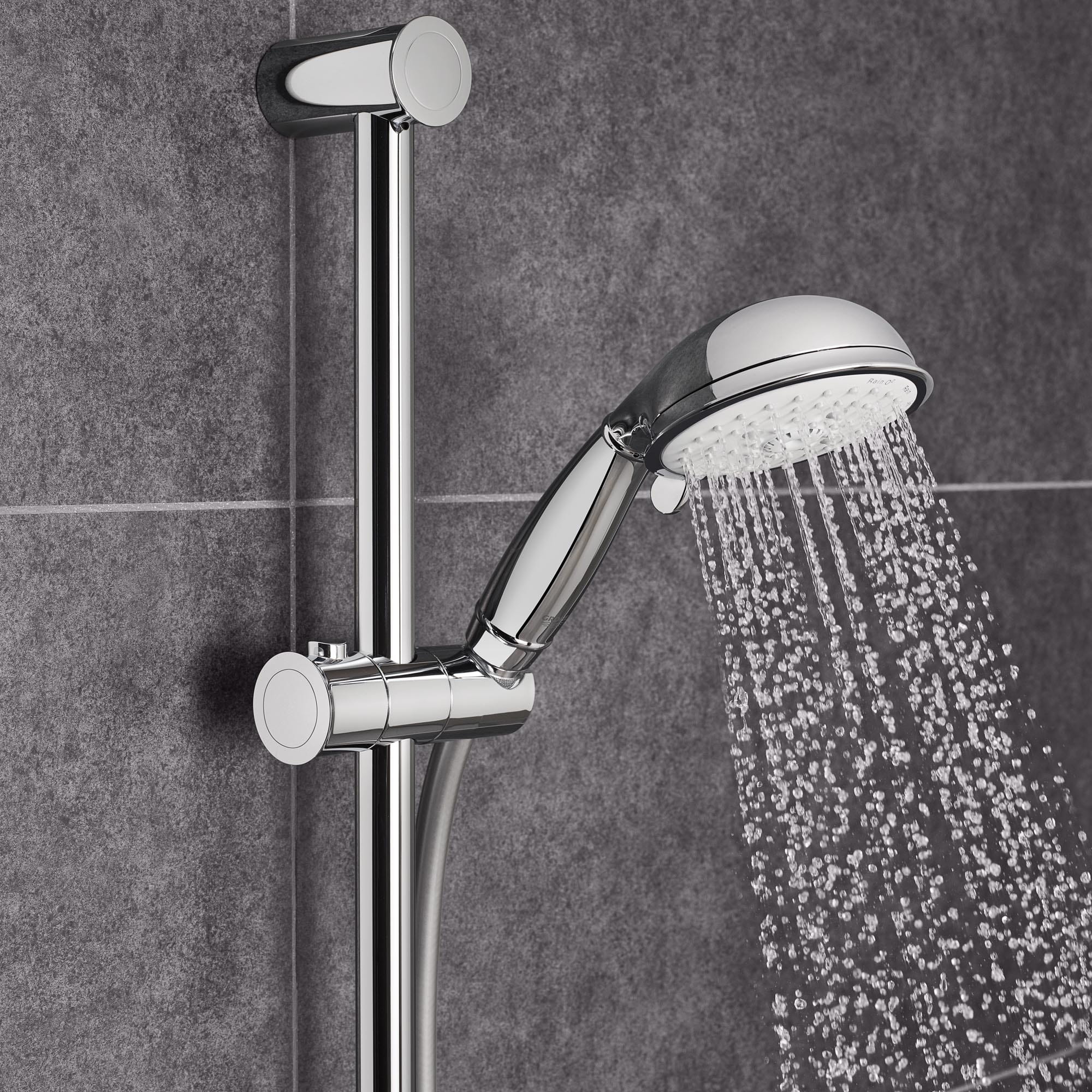 A CLASSIC SHAPED
SHOWER HEAD
Tempesta Rustic balances a traditional aesthetic with modern technology. The classic shape of the shower head is complemented by a bevelled detail which surrounds the spray face and is repeated on the handle.
Inside, GROHE DreamSpray® technology ensures the water is equally distributed to all shower nozzles, for an exhilarating experience every time.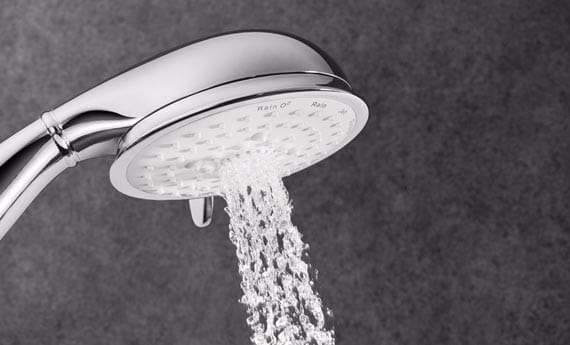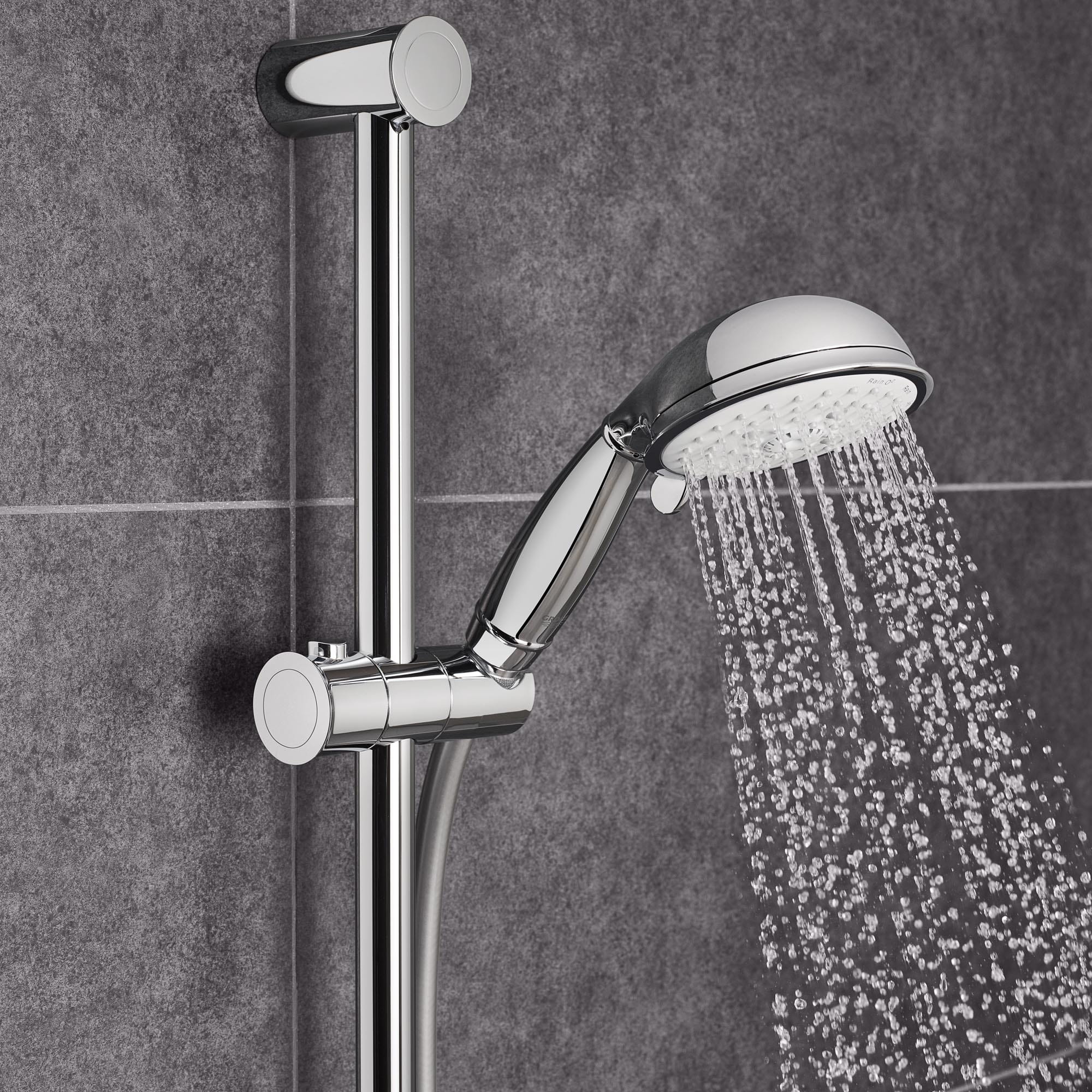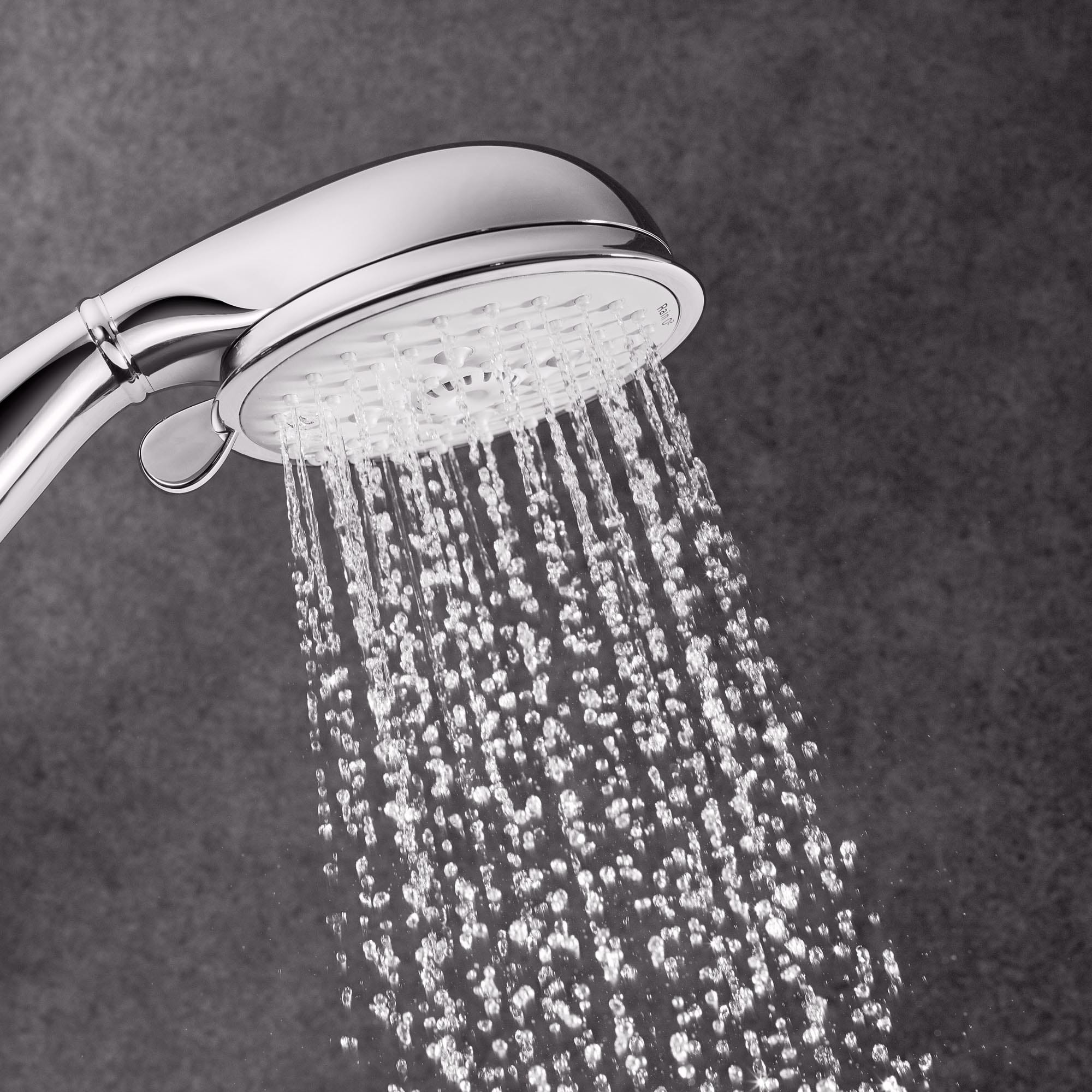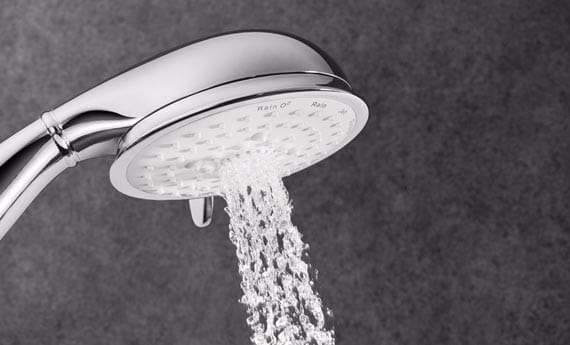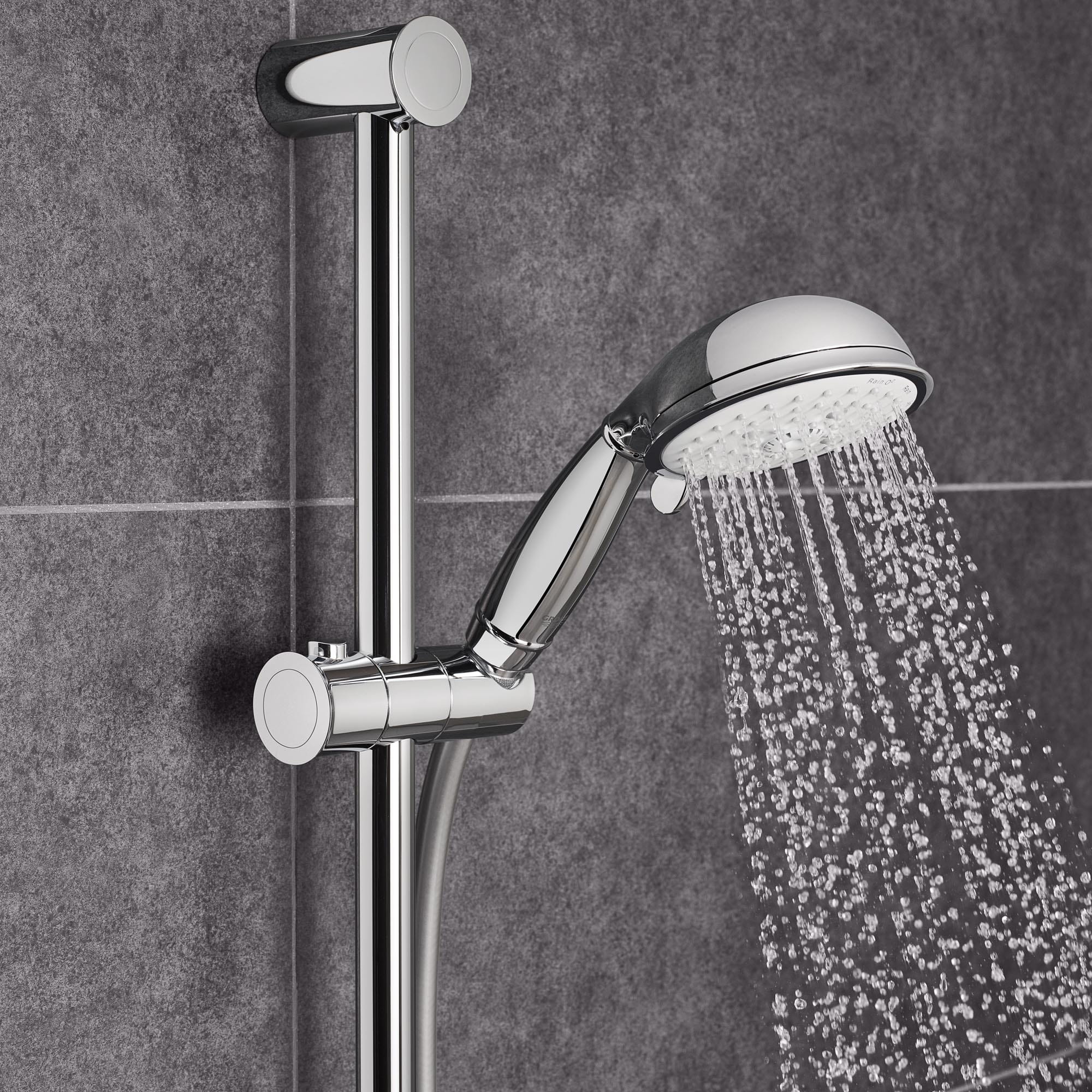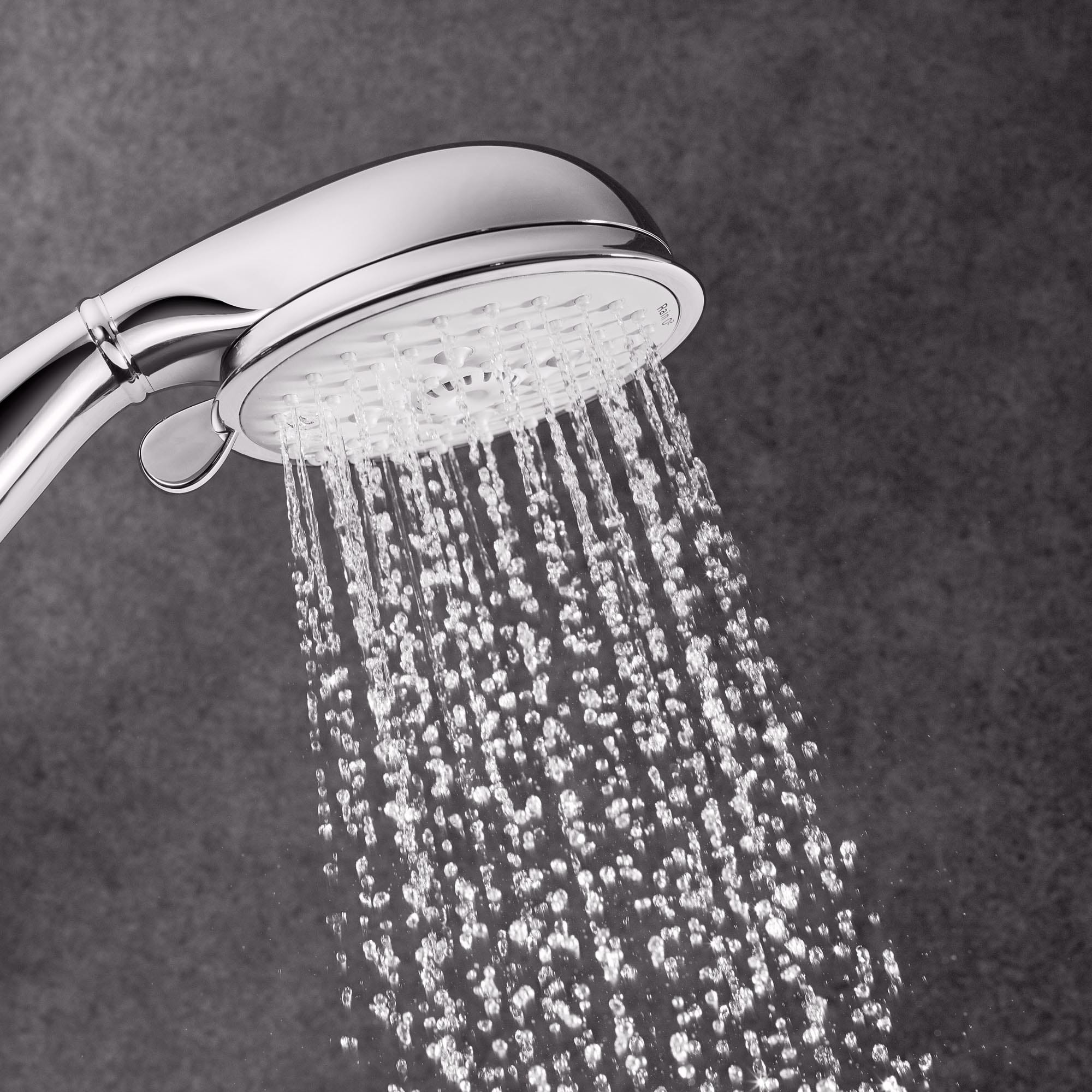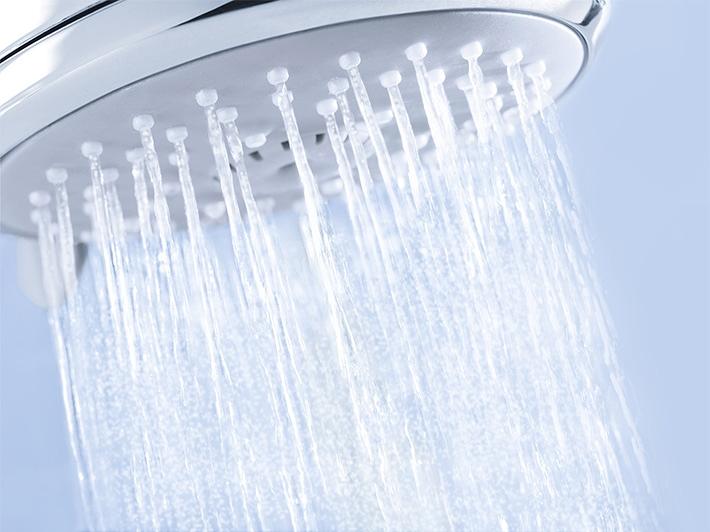 RAIN SPRAY
Wide and Luxurious - a soft delicate pattern to soothe the skin. Mimicking warm summer rain, the spray provides a full and even coverage.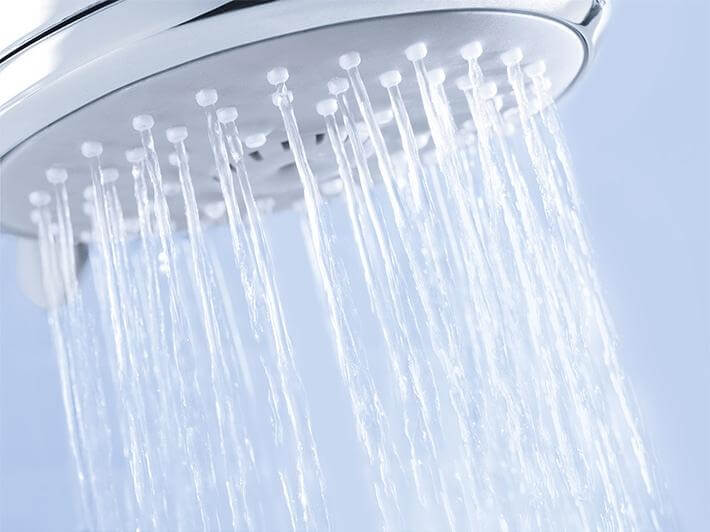 GROHE RAIN O2 SPRAY
A smooth, soft spray based on our original Rain Spray. Air is drawn into the shower head and mixed with the water for a wide and fuller spray.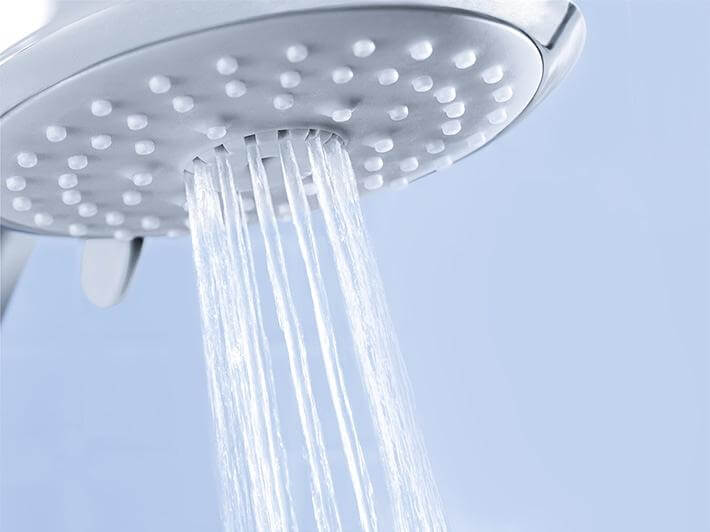 MASSAGE SPRAY
A pulsating spray pattern for a stimulating massage.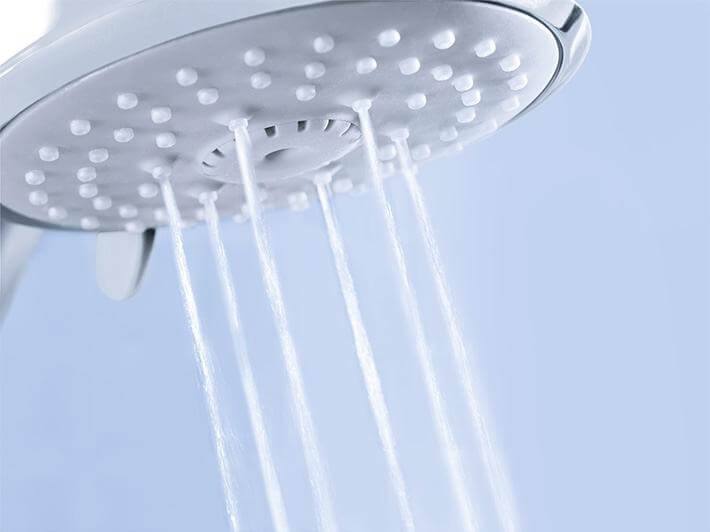 JET SPRAY
A focused, circular spray which delivers a refreshing burst of water. Ideal for stimulating the skin, or simply cleaning the bathtub or shower.