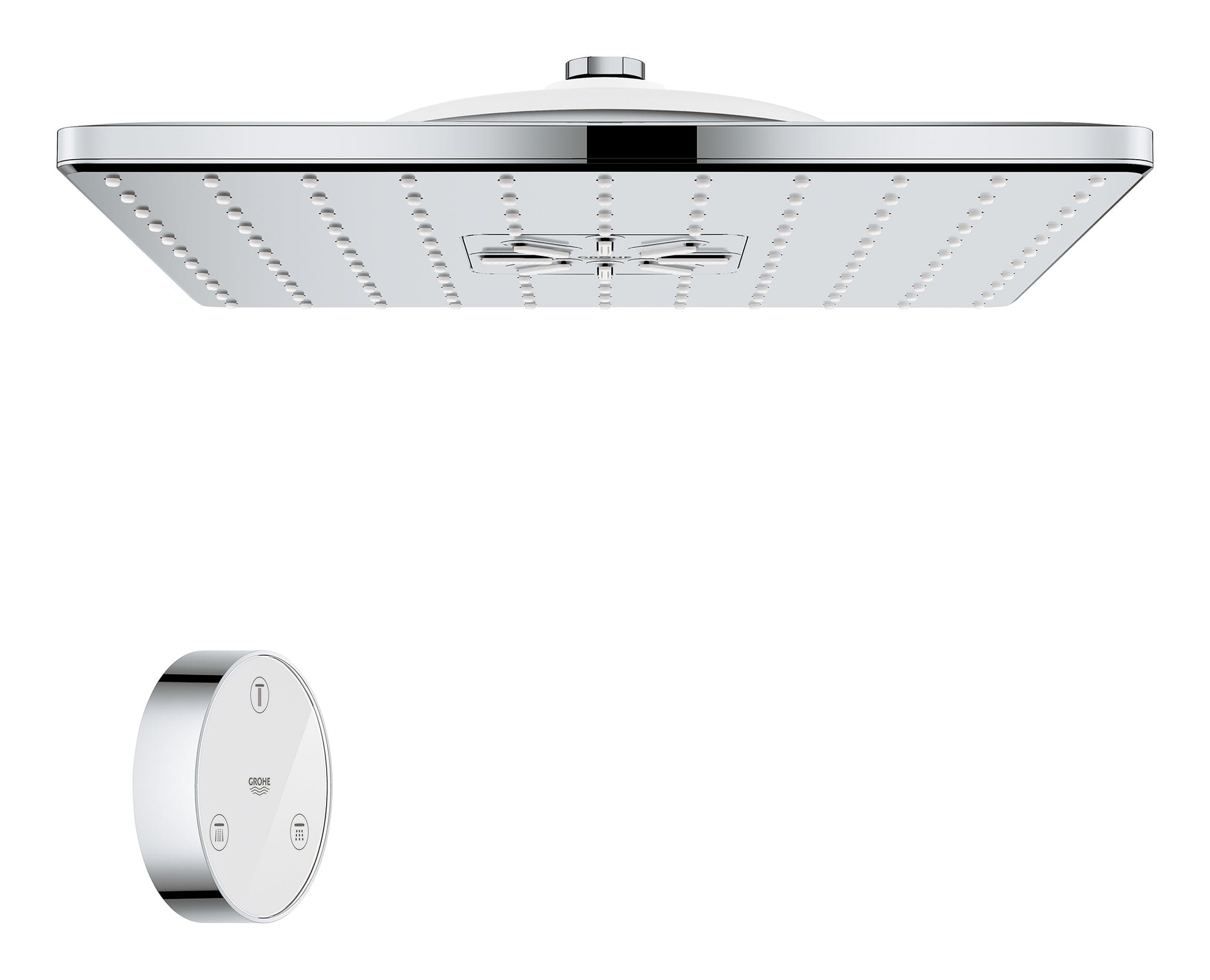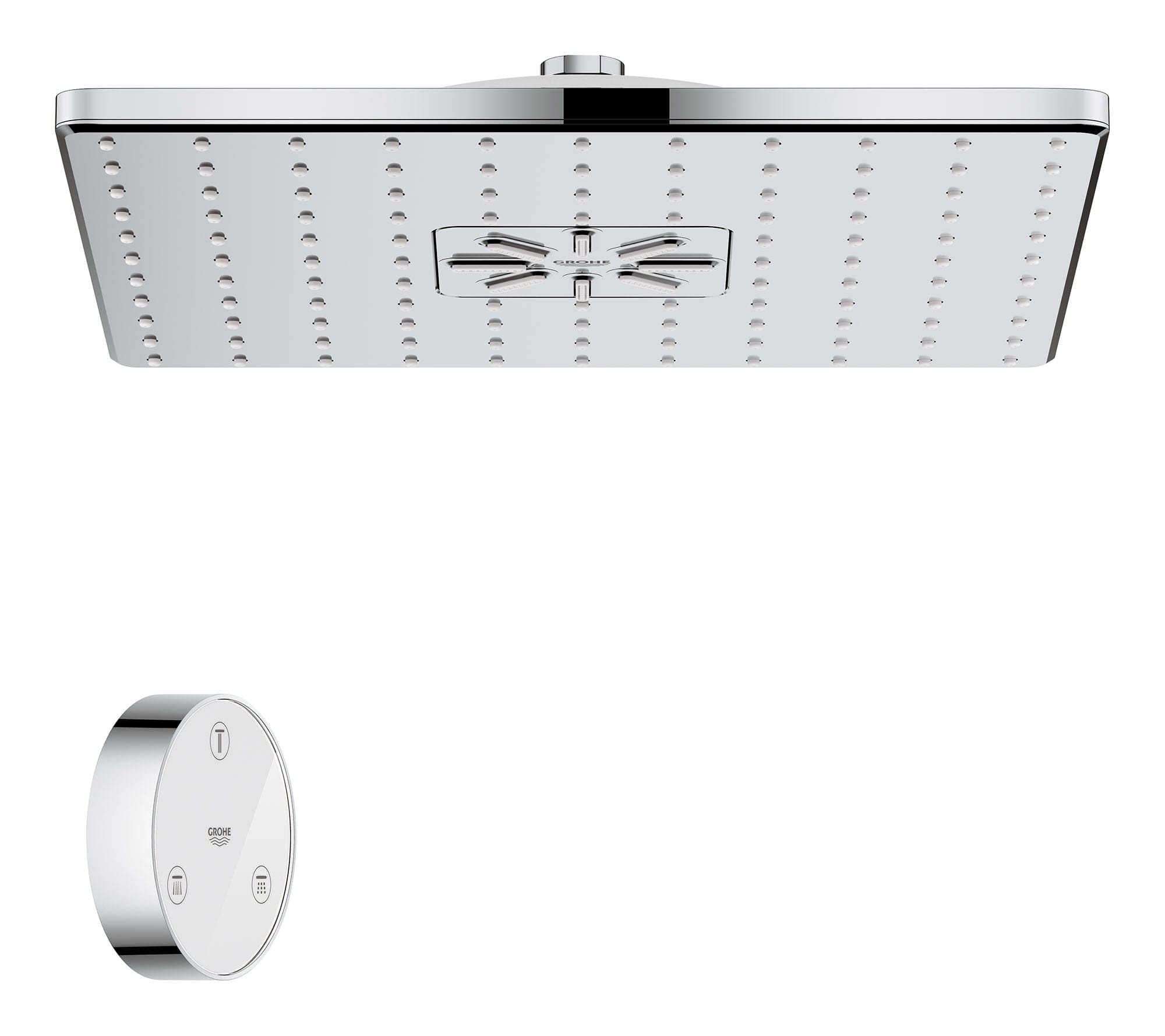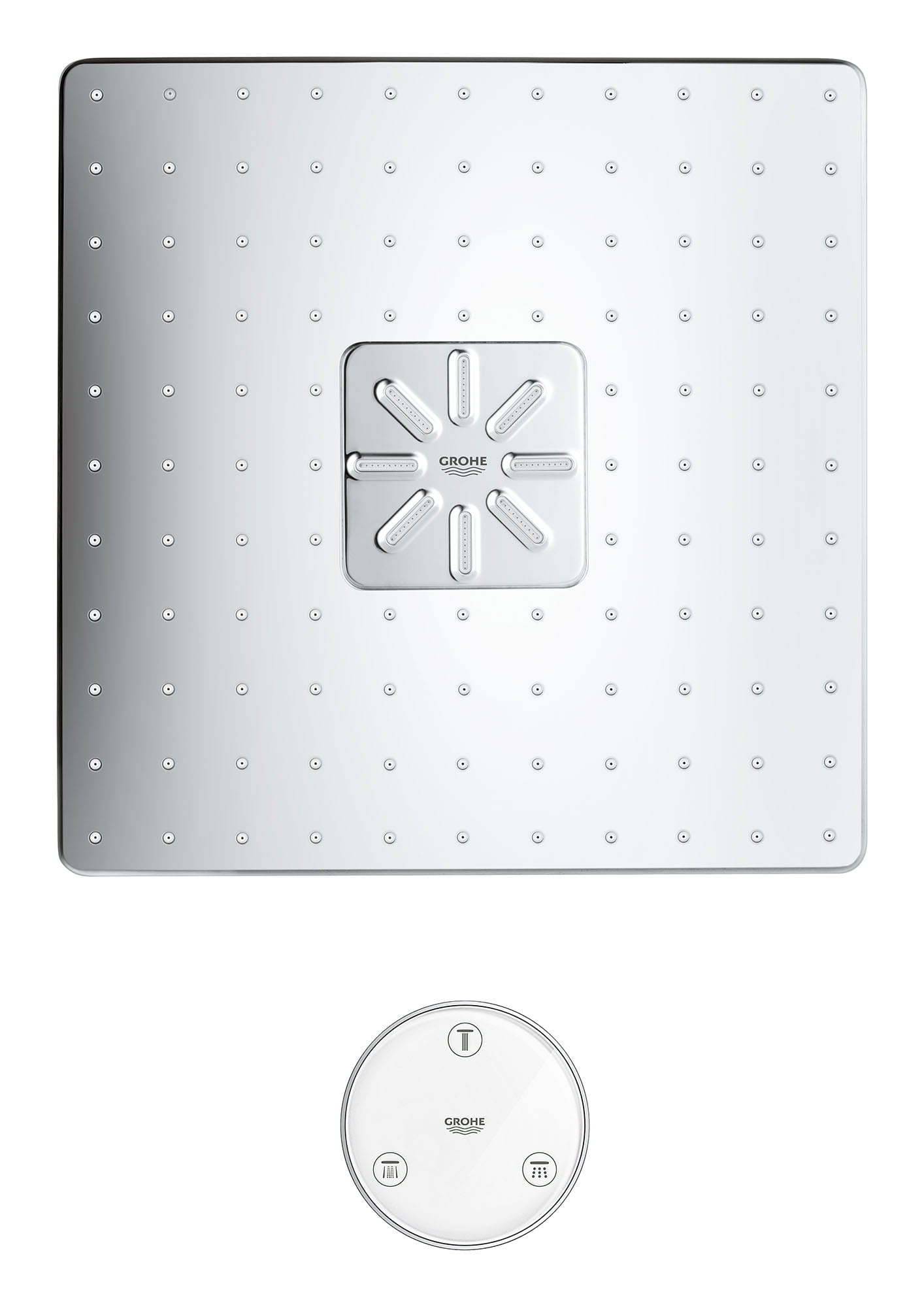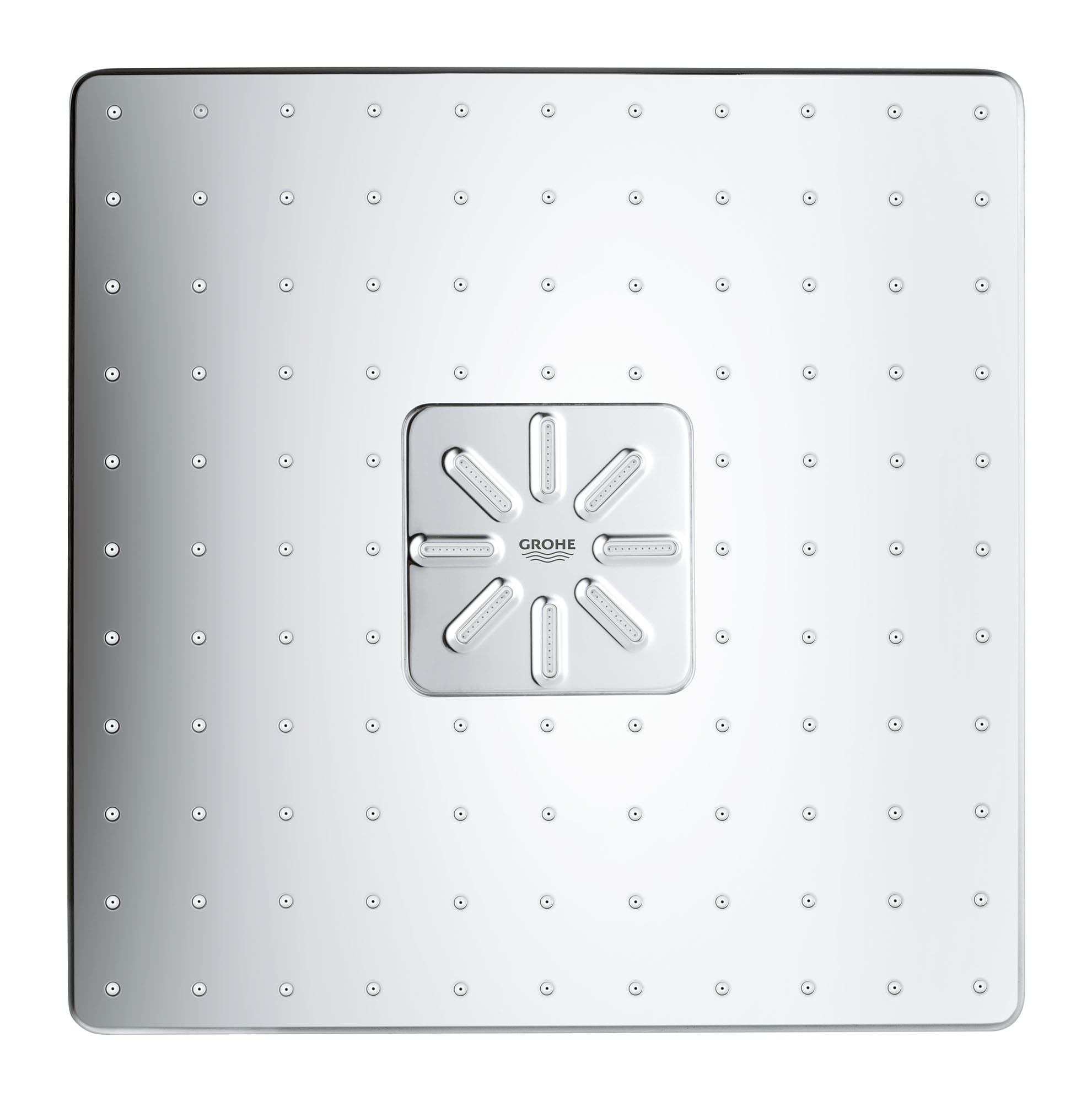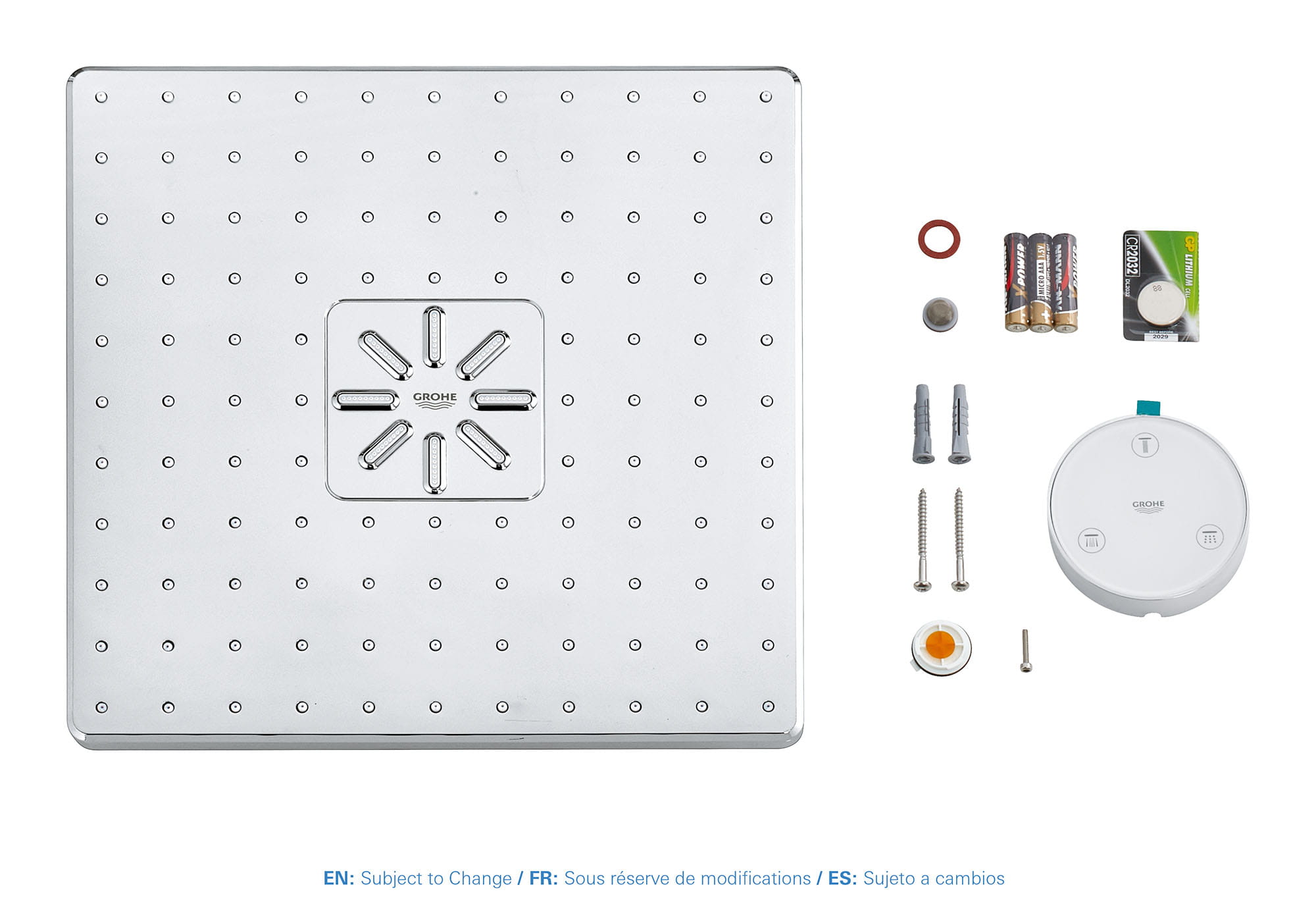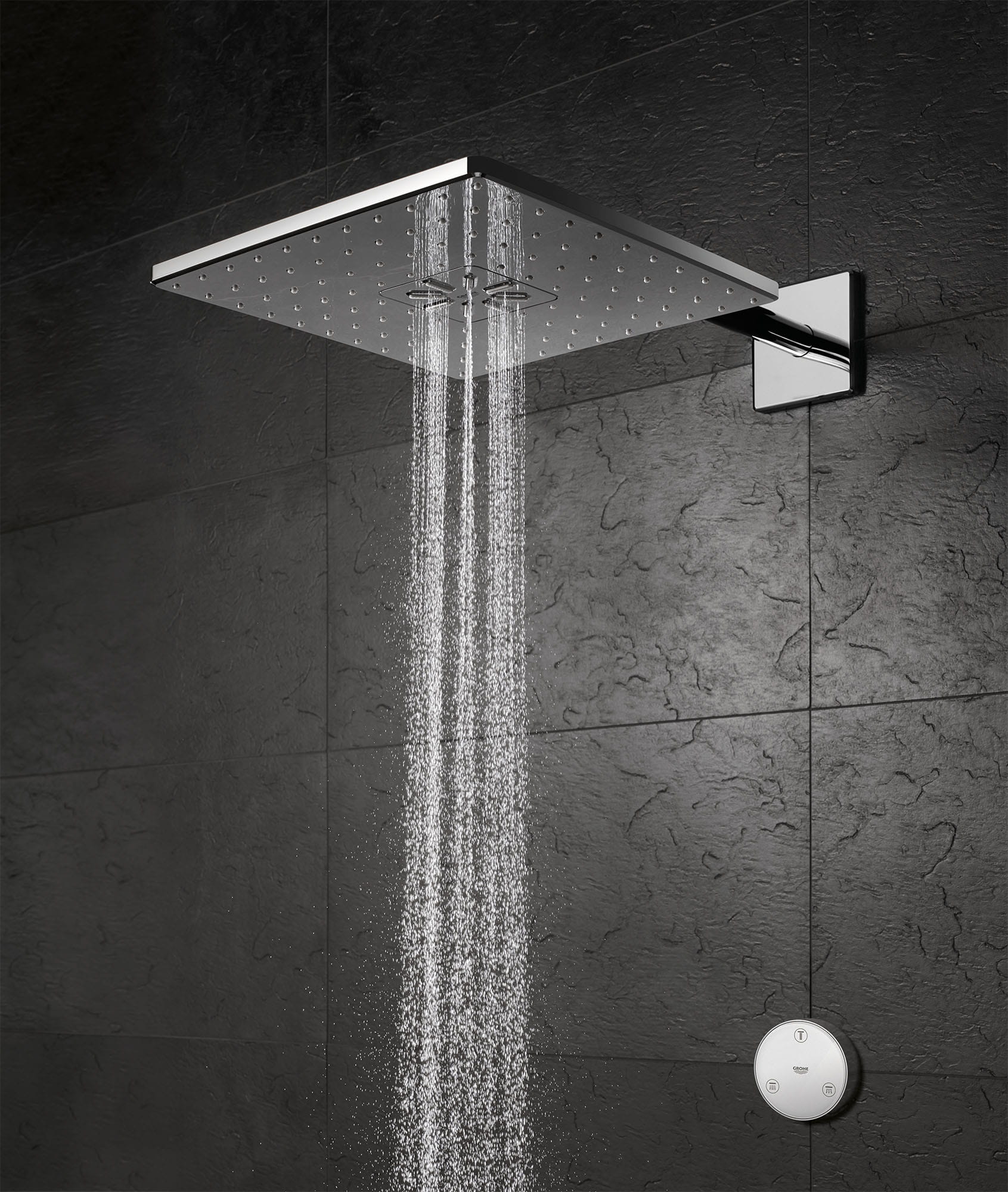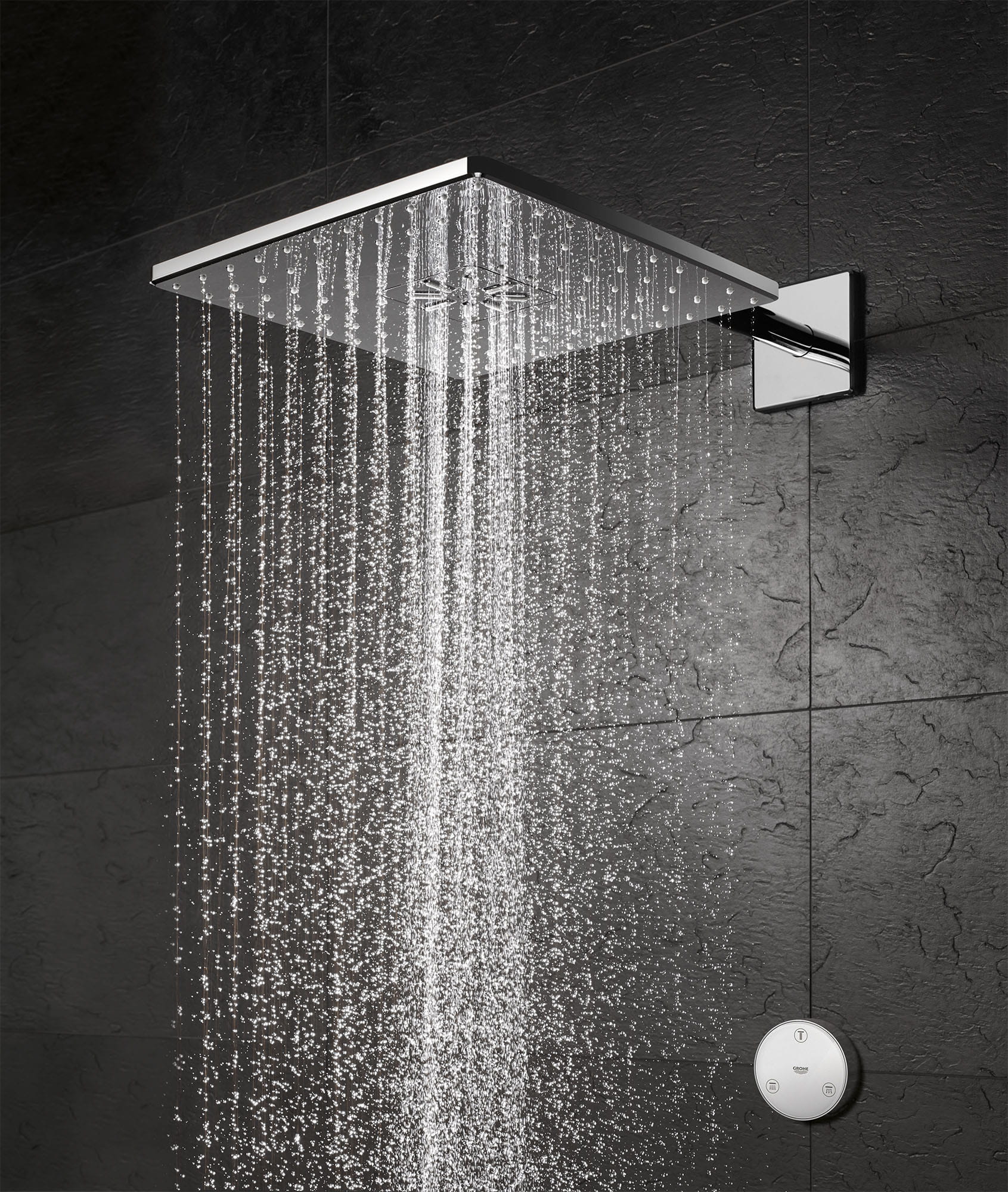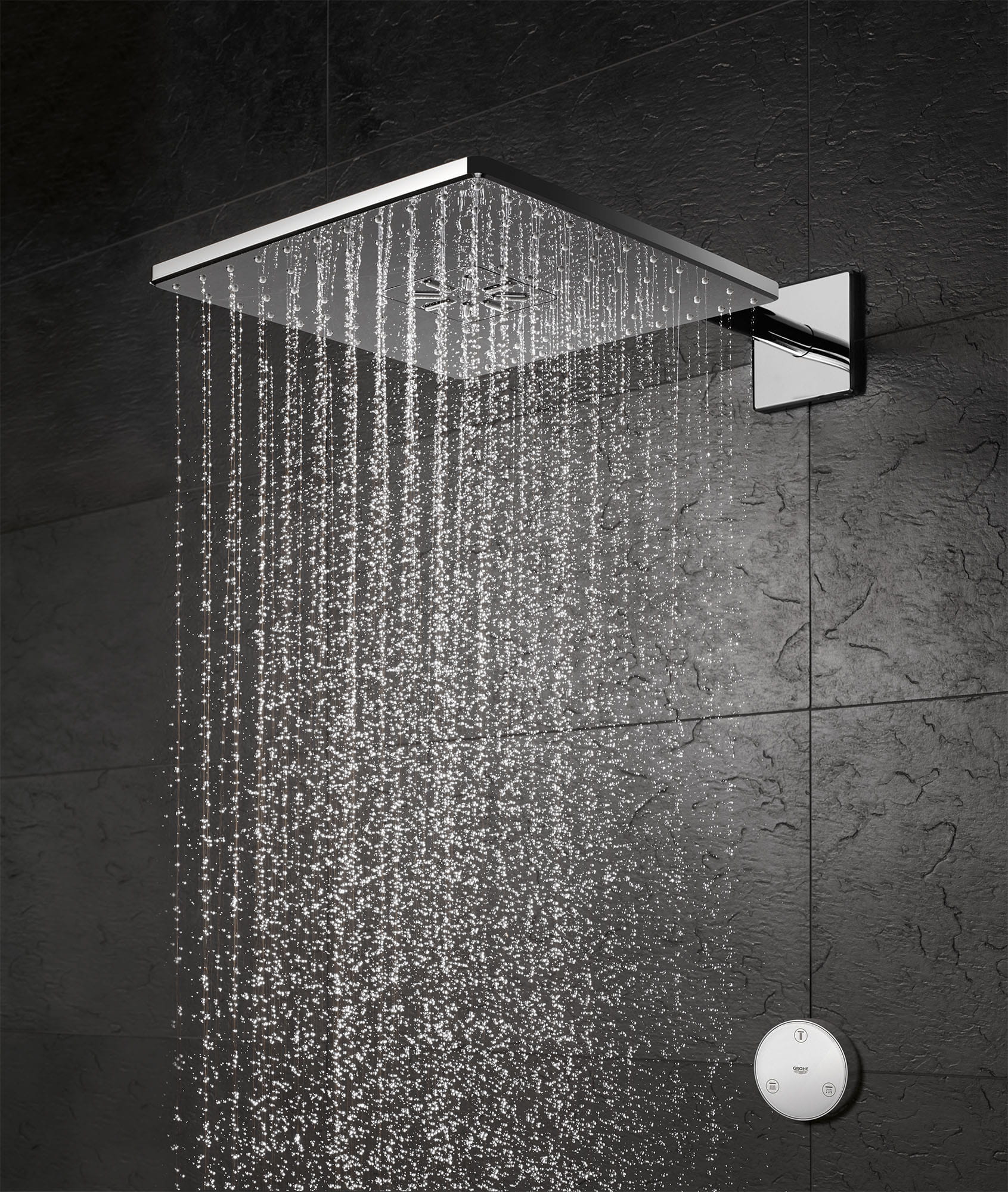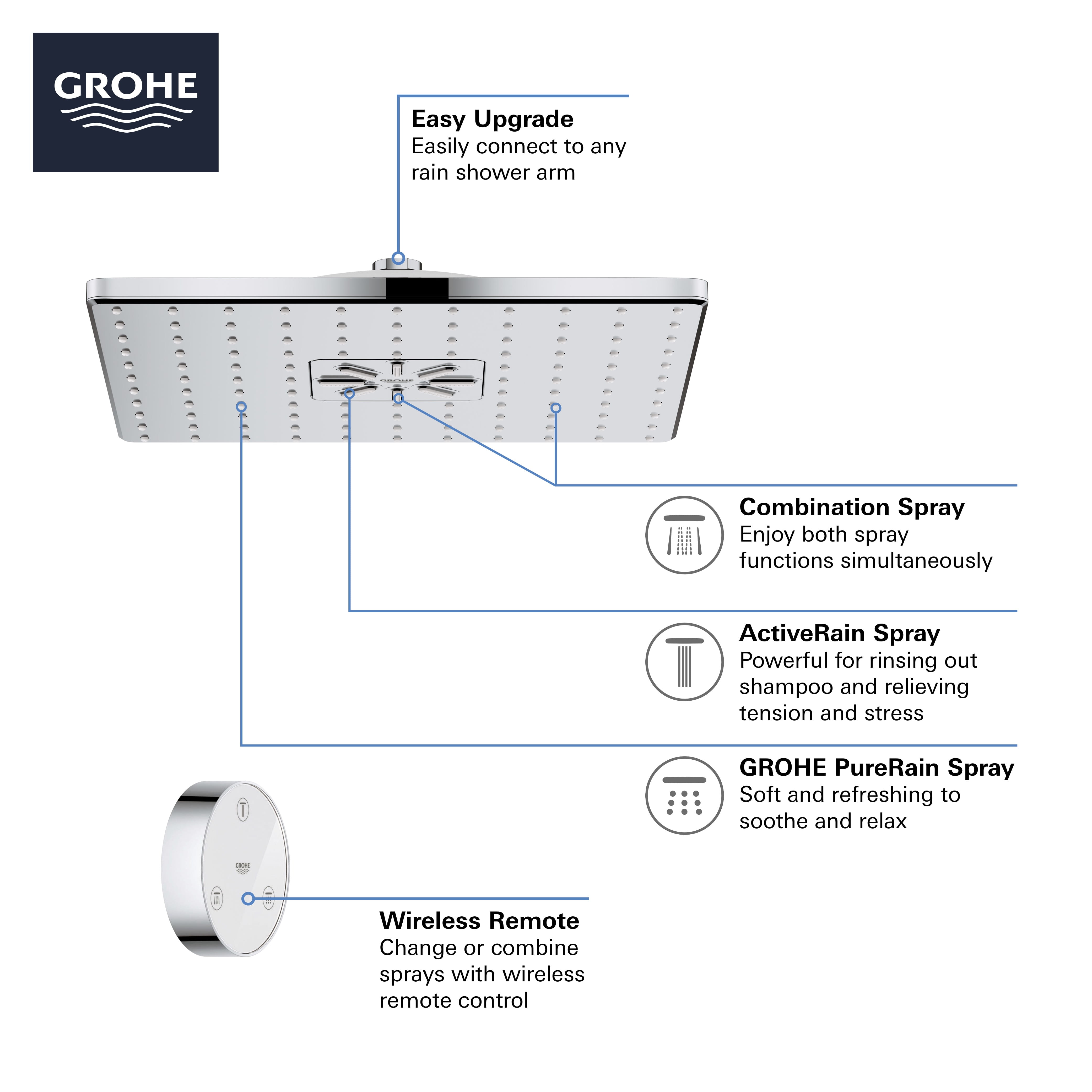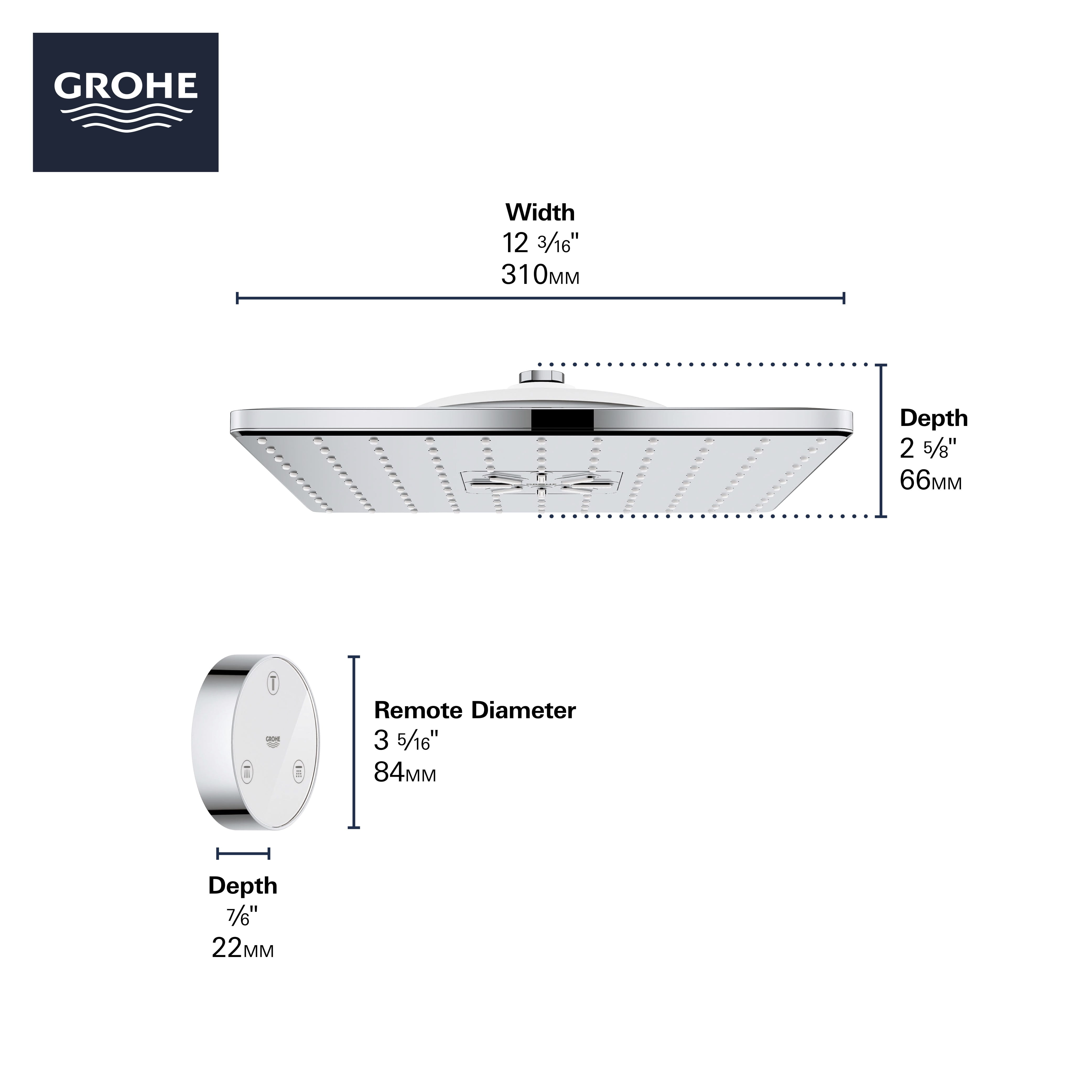 Rainshower™ 310 SmartConnect
Shower Head with Remote, 12" - 2 Sprays, 1.75gpm
Slim profile for a clean, contemporary look
Three spray functions include the relaxing GROHE PureRain, powerful ActiveRain, or a combination of both sprays
Product Description
The GROHE Rainshower SmartConnect 310 Shower Head is a modern, minimalist design equipped with technology for a showering experience unlike any other. Sleek and smart, this digital duo features an intuitive, wireless remote control to easily switch between two spray functions, plus a combination of both sprays, to satisfy every showering preference. Designed as an easy upgrade to your current shower, simply replace the shower head and attach the remote control to the wall. This wireless innovation eliminates reaching to change spray functions, making every shower more convenient and enjoyable for everyone.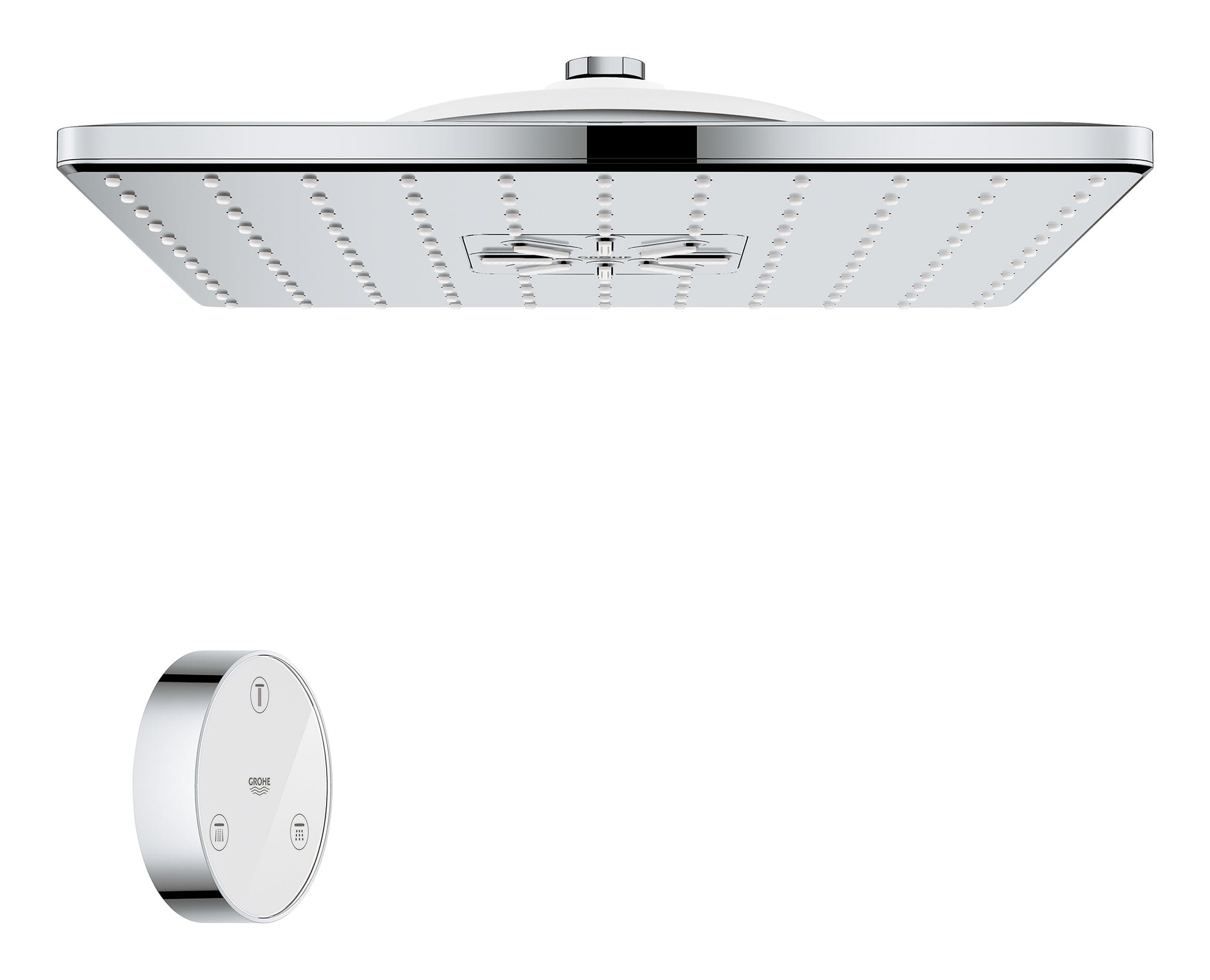 Rainshower™ 310 SmartConnect
Shower Head with Remote, 12" - 2 Sprays, 1.75gpm
Features
Slim profile for a clean, contemporary look
Three spray functions include the relaxing GROHE PureRain, powerful ActiveRain, or a combination of both sprays
Remote control can be positioned on the wall allowing convenient access for everyone
Remote control is water tight
Wireless connection between remote and shower head (batteries included)
Estimated battery life is 4 years for the average family of 4
Easy installation to replace current shower head
Recommended Rainshower™ shower arms: (26 632), (27 712), (27 487), or (27 486)
Télécommande pour modifier ou combiner les types de jet
Moments of Truth

GROHE Starlight®
Made-to-last surfaces ranging from precious matt to shiny like a diamond.

GROHE EcoJoy®
Save precious resources and enjoy 100% water comfort.
Contact Grohe
5900 Avebury Road
Mississauga, Ontario
Canada L5R 3M3
Phone: 905-271-2929
Toll-Free: 1-888-644-7643
FAX: 905-366-2071